Hello everyone. This is my first post but i have been lurking for a few years now.

My name is Brandon and I am from Lancaster County Pennsylvania.

I have been keeping Apostogrammas for a few yard now but have always wanted to create my own aquascape but never wanted to do anything too big. I was more the nano type of guy just for the small pure aesthetics.

I had bought a Fluval Chi that I was keeping a goldfish in. She has since out grown the 5gal version of this tank so I released her to my mothers outdoor pond where she is doing great!

Anyway this tank started off low tech so I could test the waters in a purely planted tank and getting everything just right with the tank. Slowly i added brighter lights. Co2 and a fert dose regimen.

I'll give specs in the next post.

The tank before the rescape: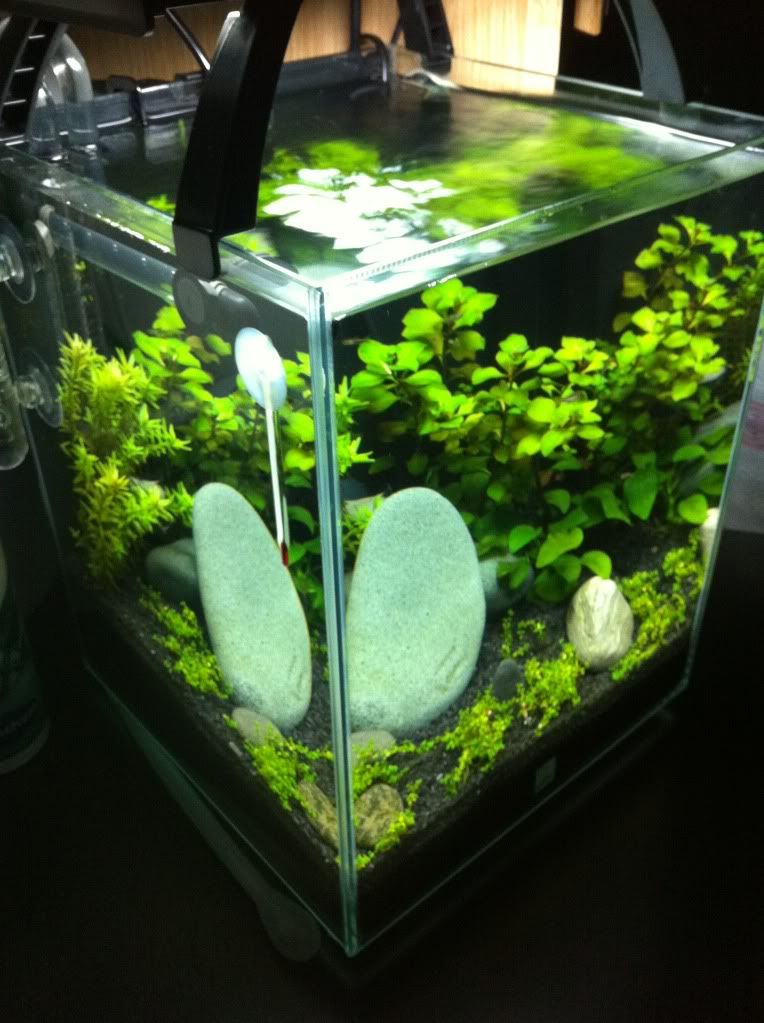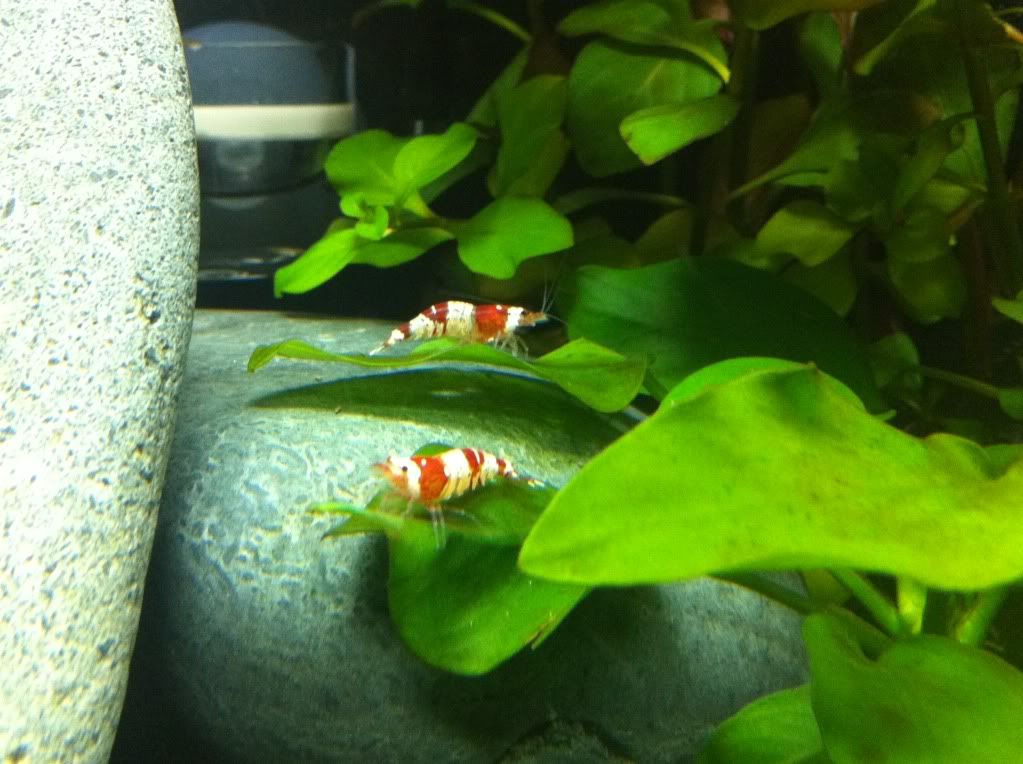 I got some time to wade through a local trout stream that saw record flood levels over the summer and was able to find some great wood that was uprooted and washed into piles along the banks.

With the wood I created this hardscape: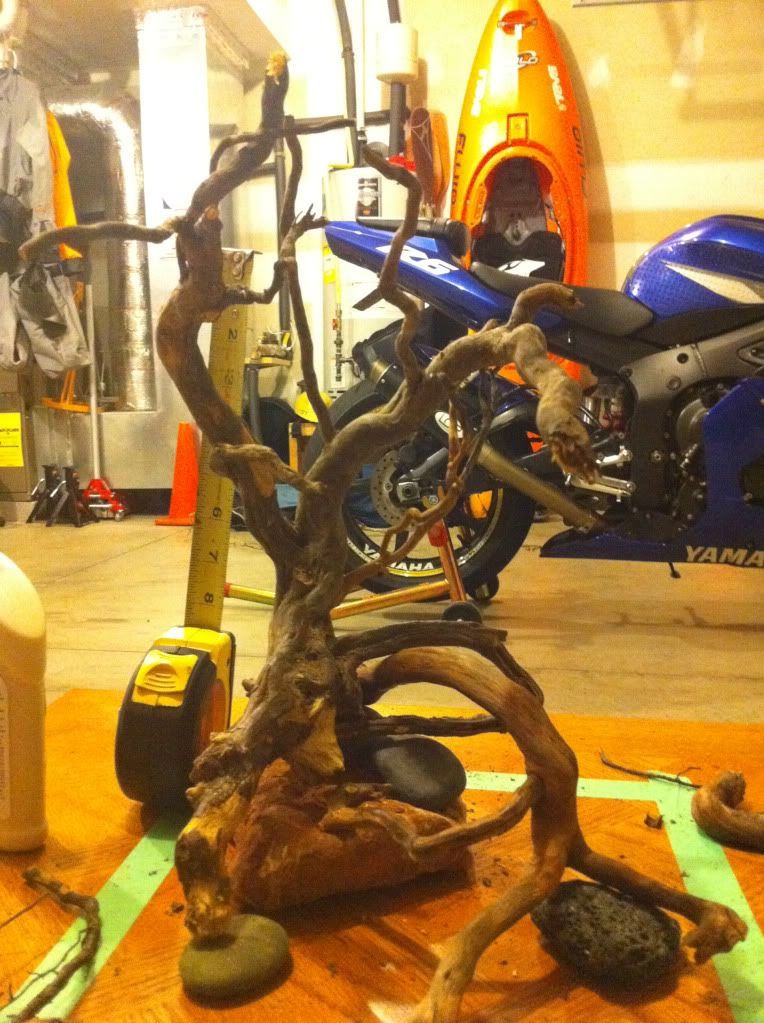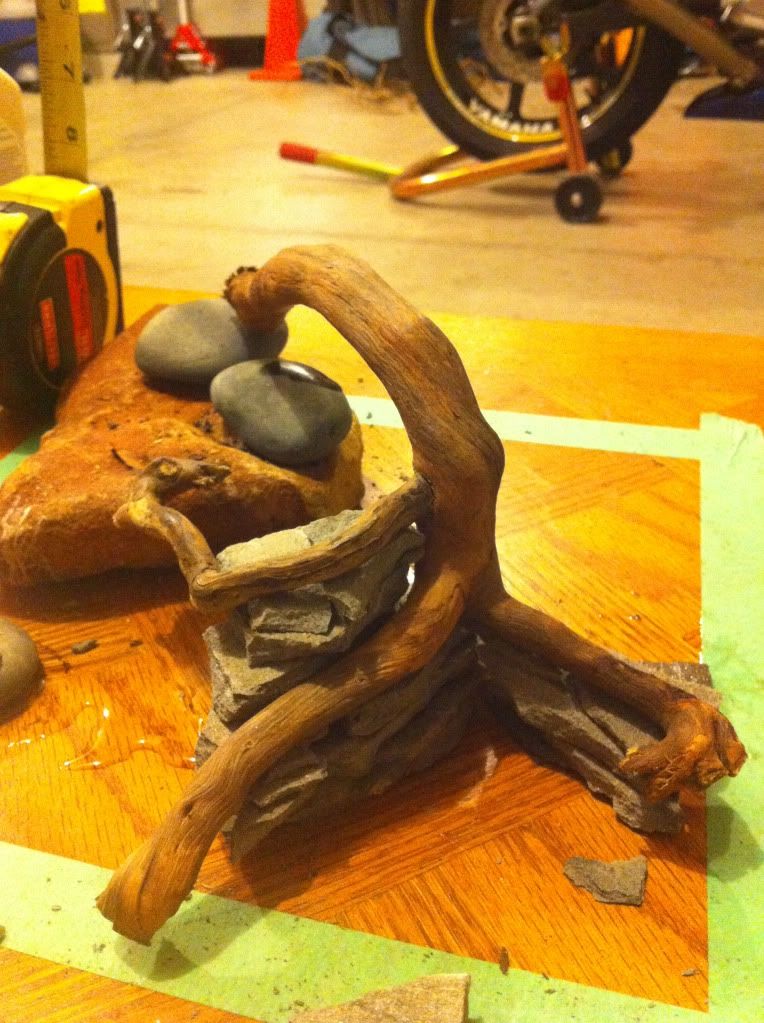 And this is the initial rescape that I completed today. Let me know your thoughts.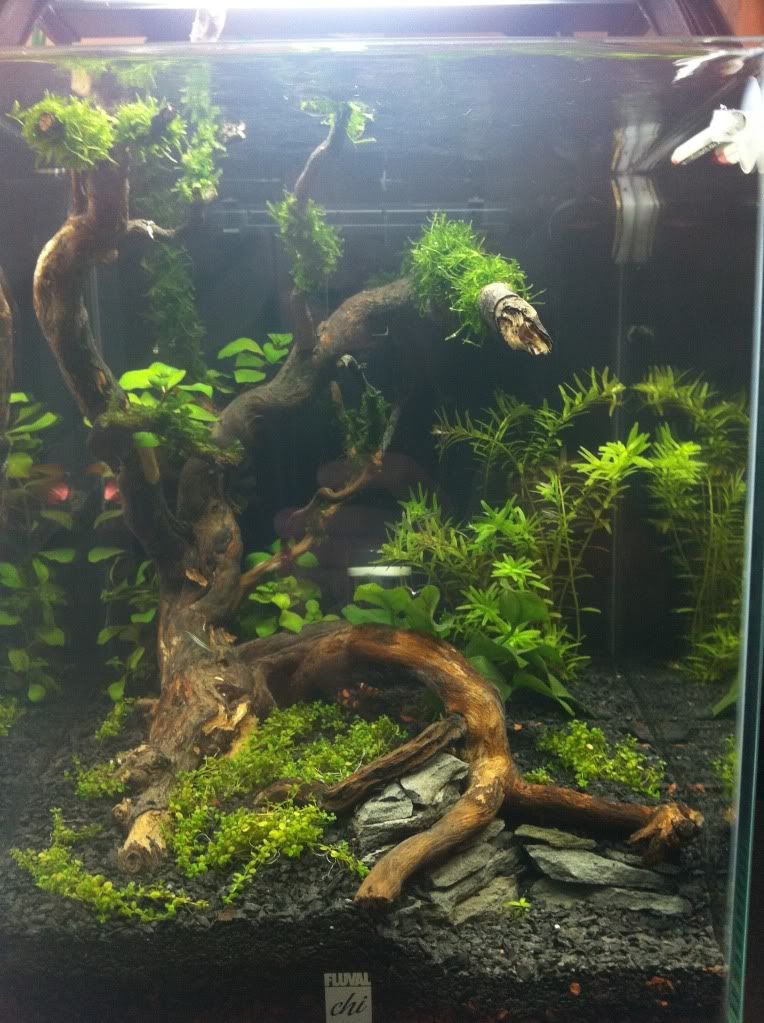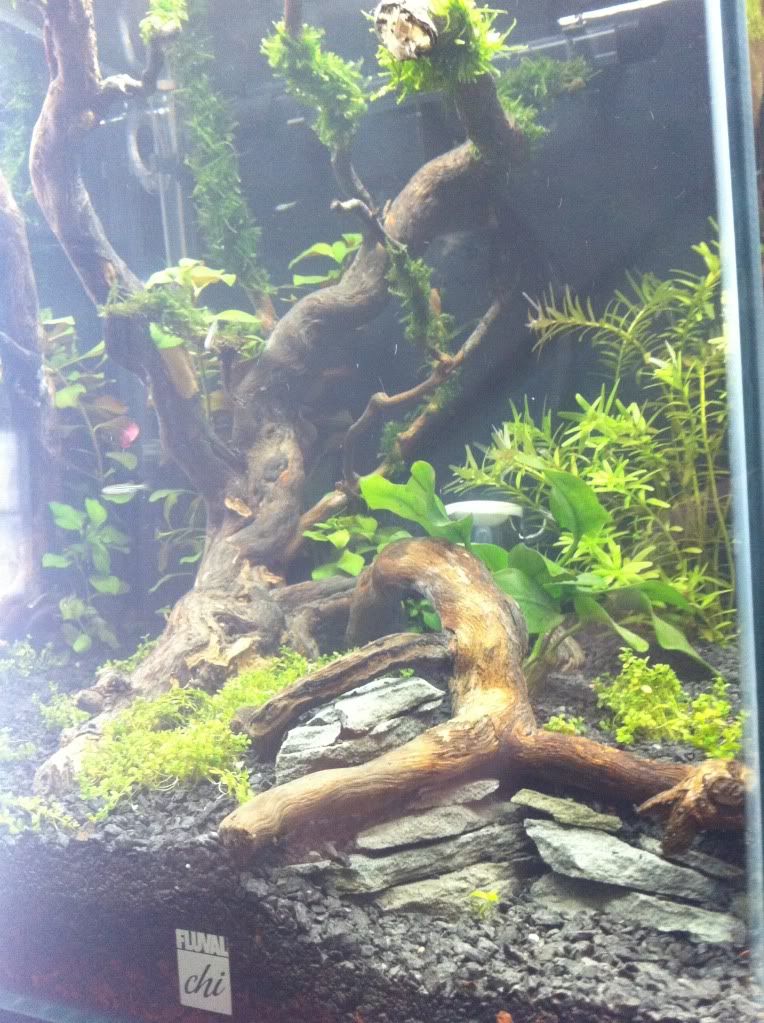 55 comments on
"The Bonsai Chi"
Post Reply