Update!
I've been using R/O water for the last couple weeks, and it's really made a difference. Diatoms are finally abating!
I'm so proud! Thanks for all your help guys.
I also replaced the remaining GCMM's with neon tetras, six of 'em. They fit the scale of the scape much better, and their colors are also much more appealing. I'm hoping once they get settled in I'll see some nice tight schooling.
Growth has been great in the last couple weeks, especially with the HC. I'm seeing a crazy amount of runners. I wouldn't be surprised if its almost filled in within a month.
And finally, pictures!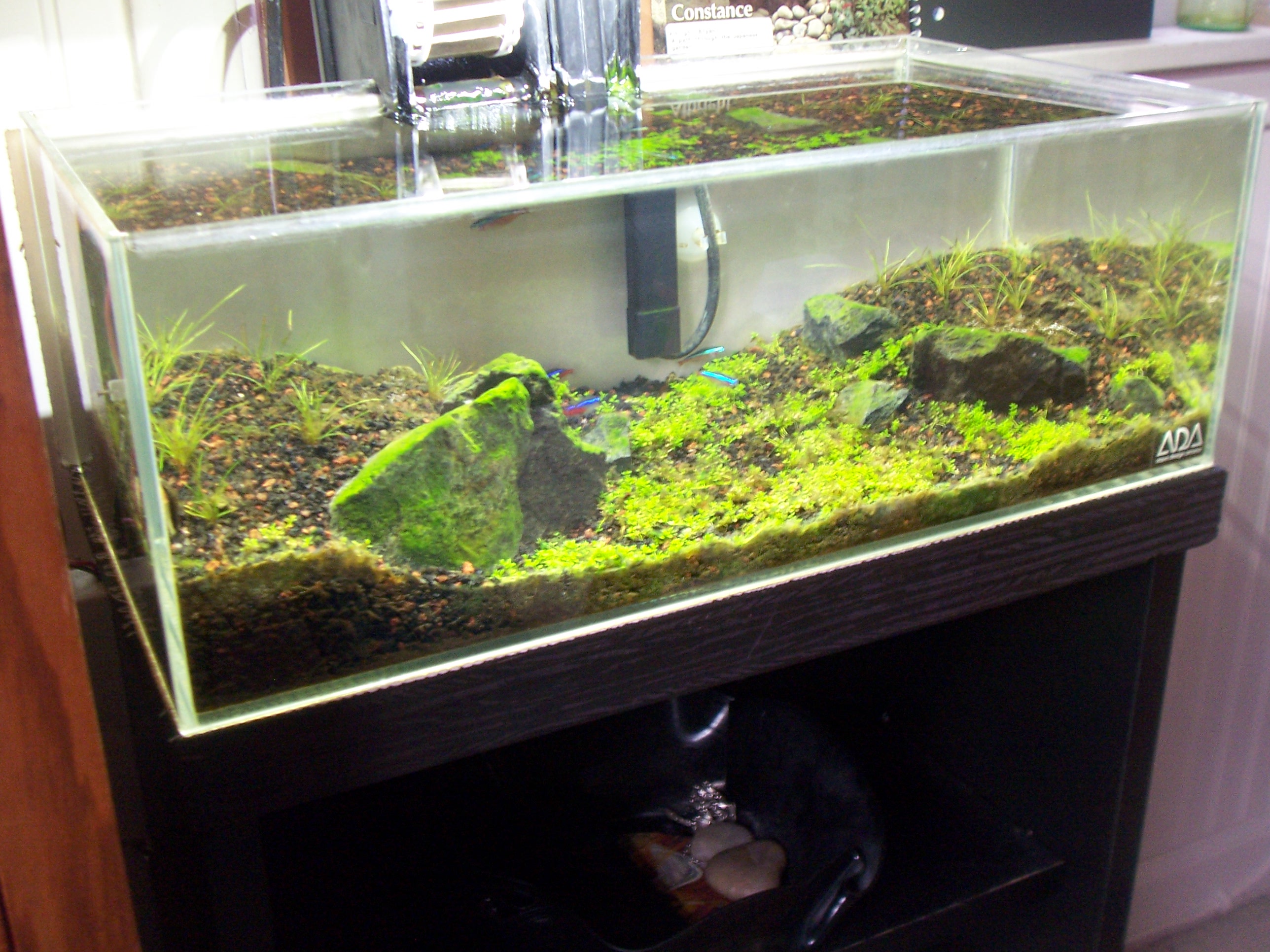 Here are the new neons, added them yesterday, so their still quite shy.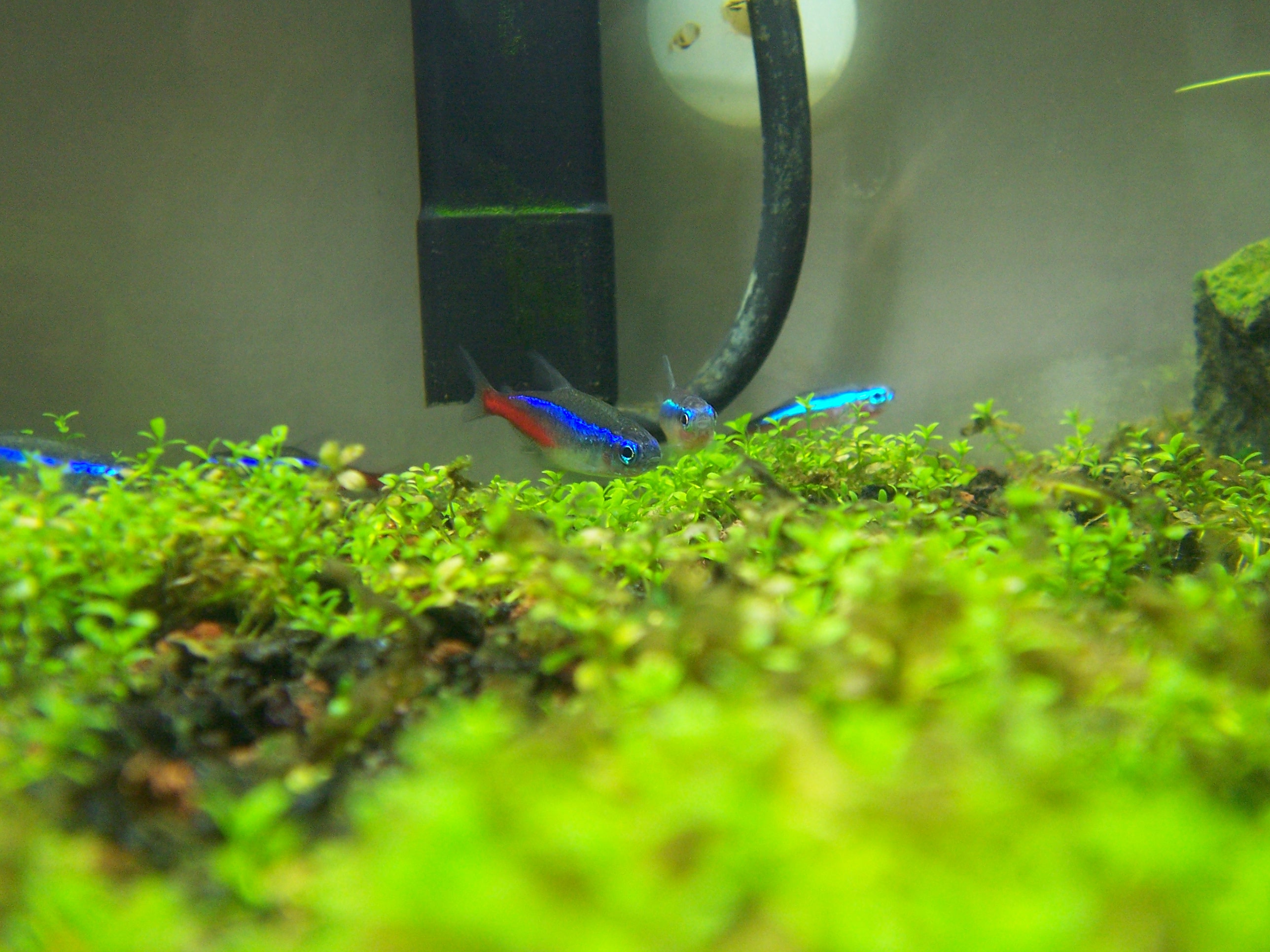 Kind of out of focus, but you can see all the new runners.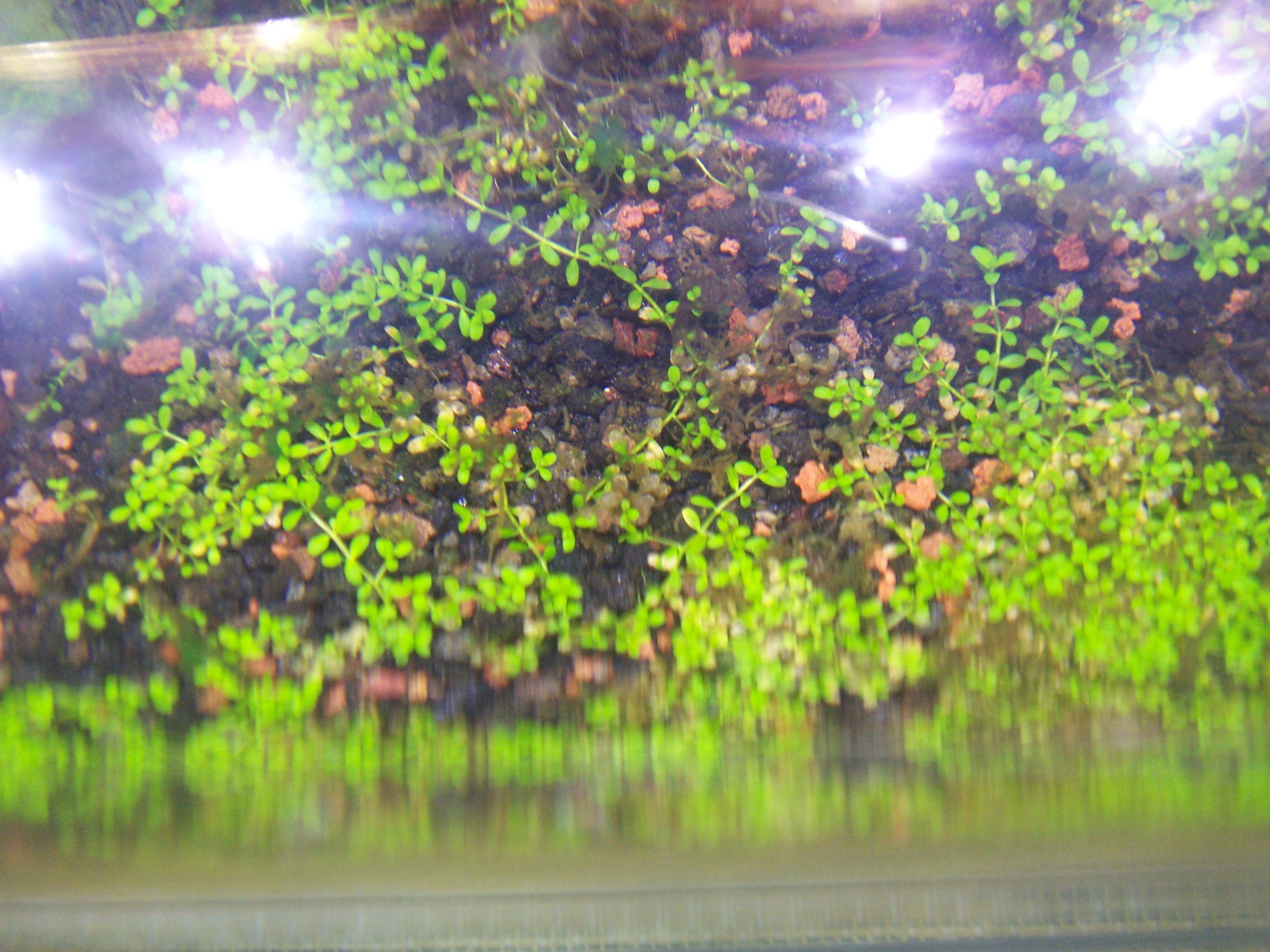 I posted a picture earlier from this same angle, you can see the new growth on the DHG, plust the dead diatoms.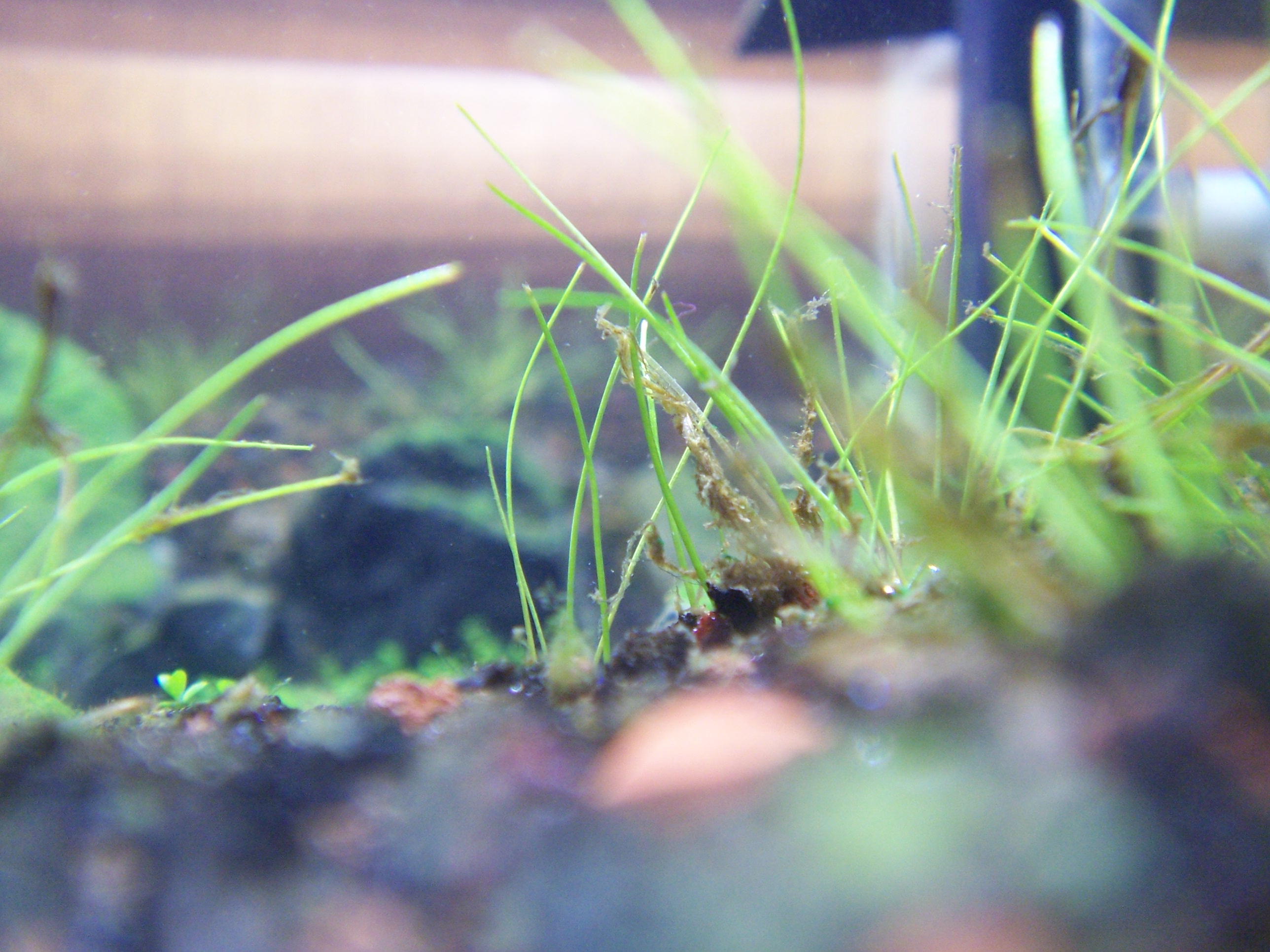 Room Shot