Today was my lucky day. I spotted a few spaeths when I was doing some maintenance. It's nice when your hard work rewards you with a non flower looking like flower, lol.
First up, My C. pontederiifolia are all starting to send up a spaeth. I have like 5 pots and every pot has at least 1 crypt sending up a spaeth.
here is the nursery flat they are in.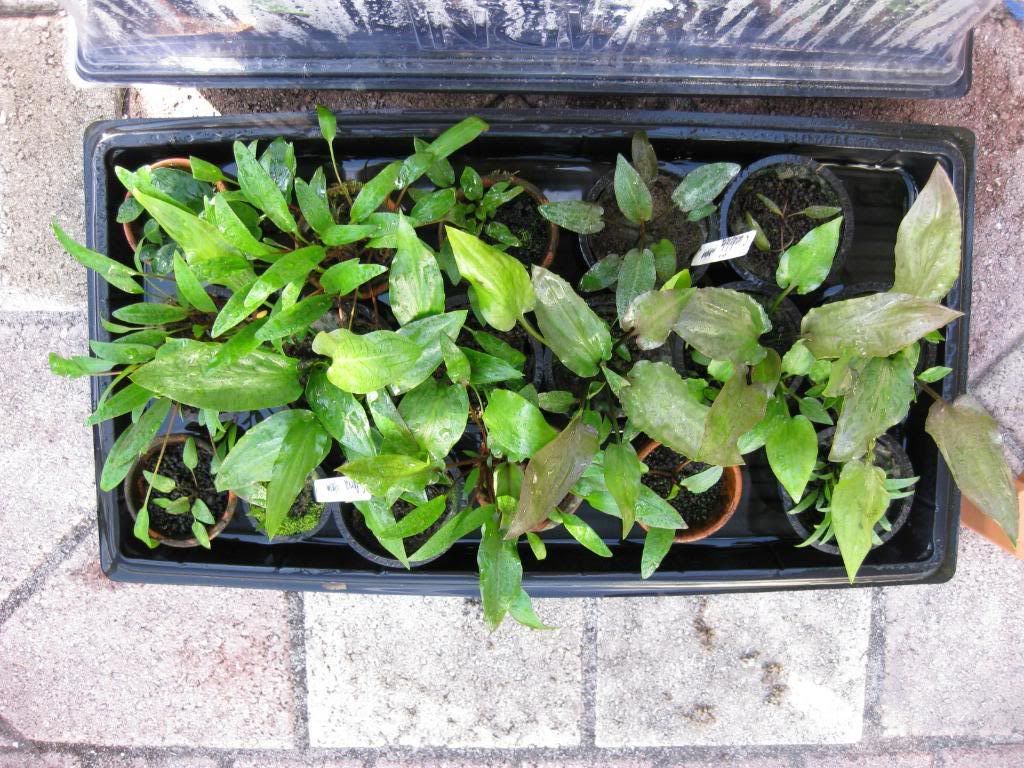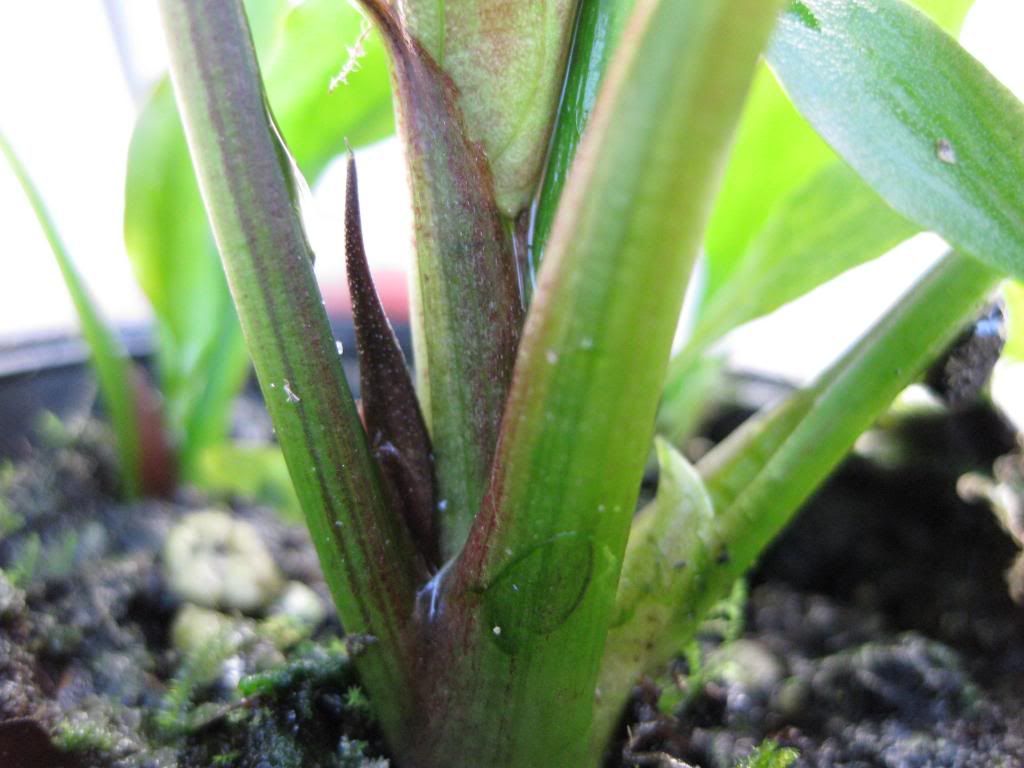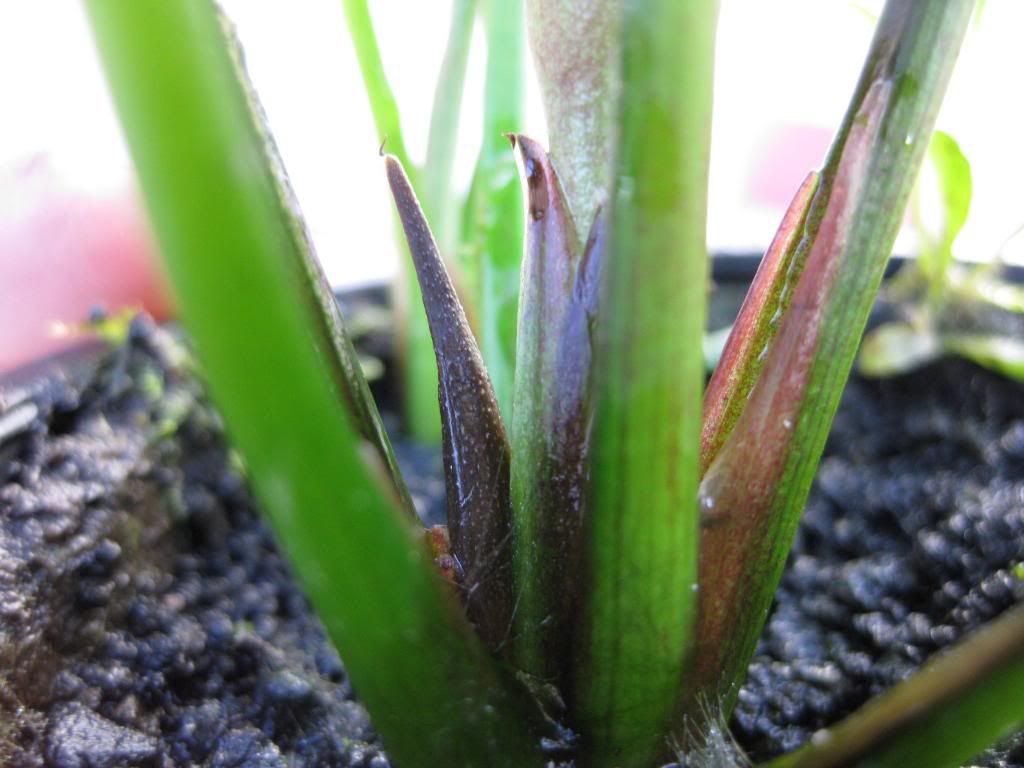 C. usteriana x walkeri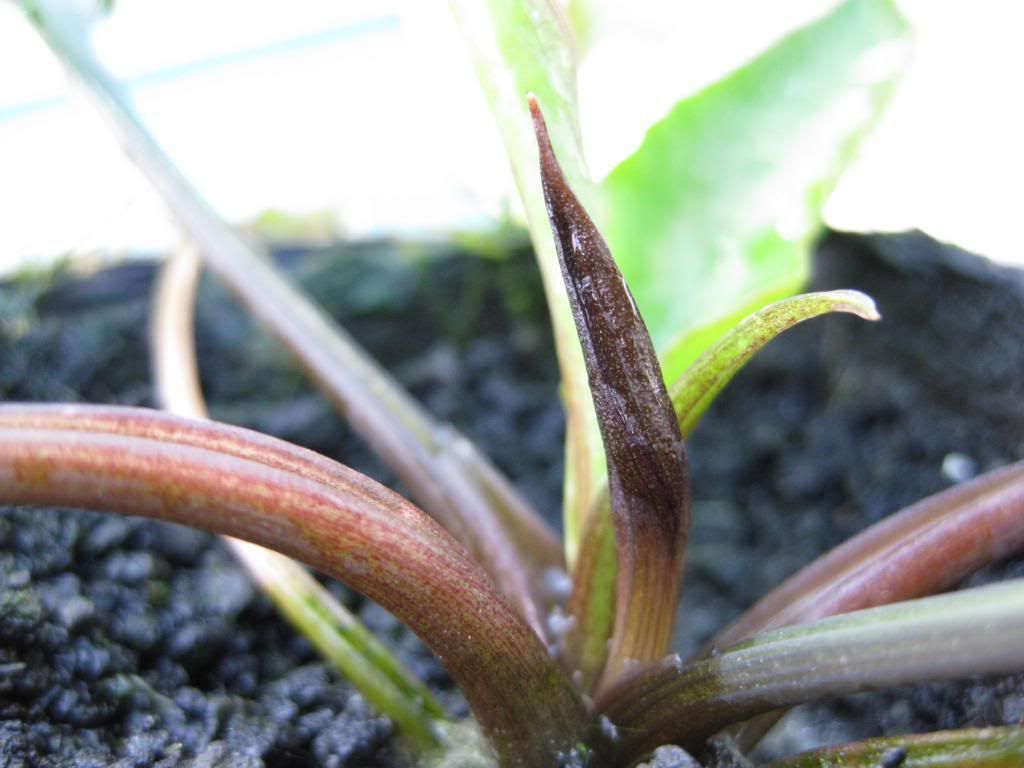 C. albida, 3rd spaeth in a month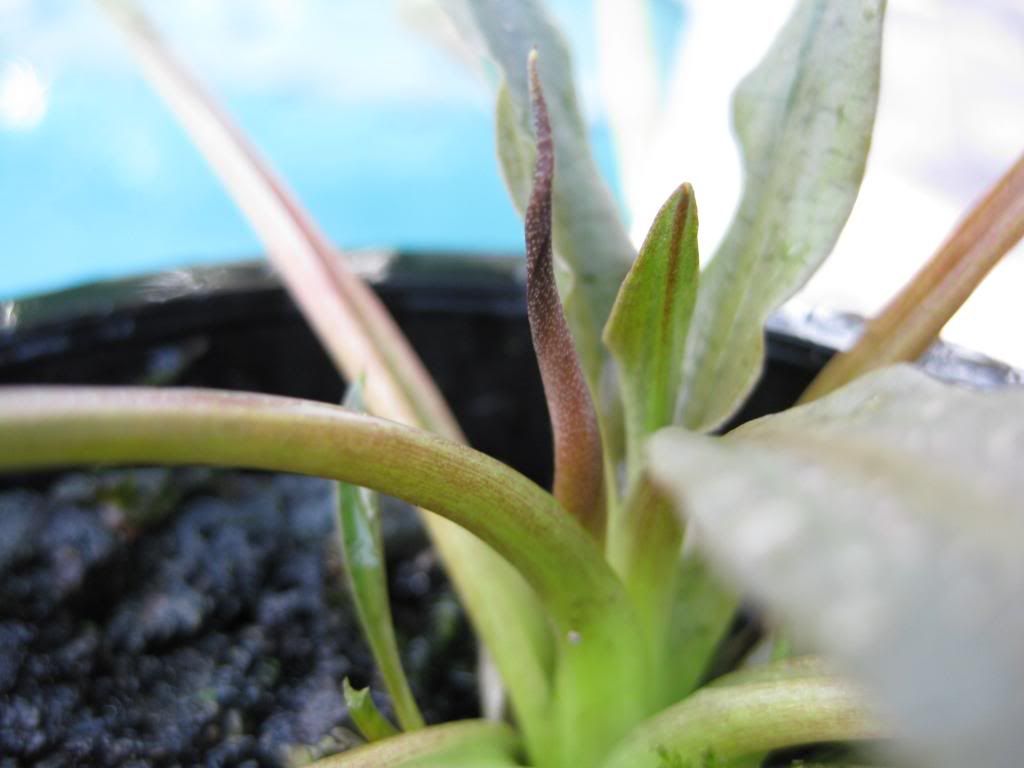 with all of the spaeths coming it sent up a few plantlets as well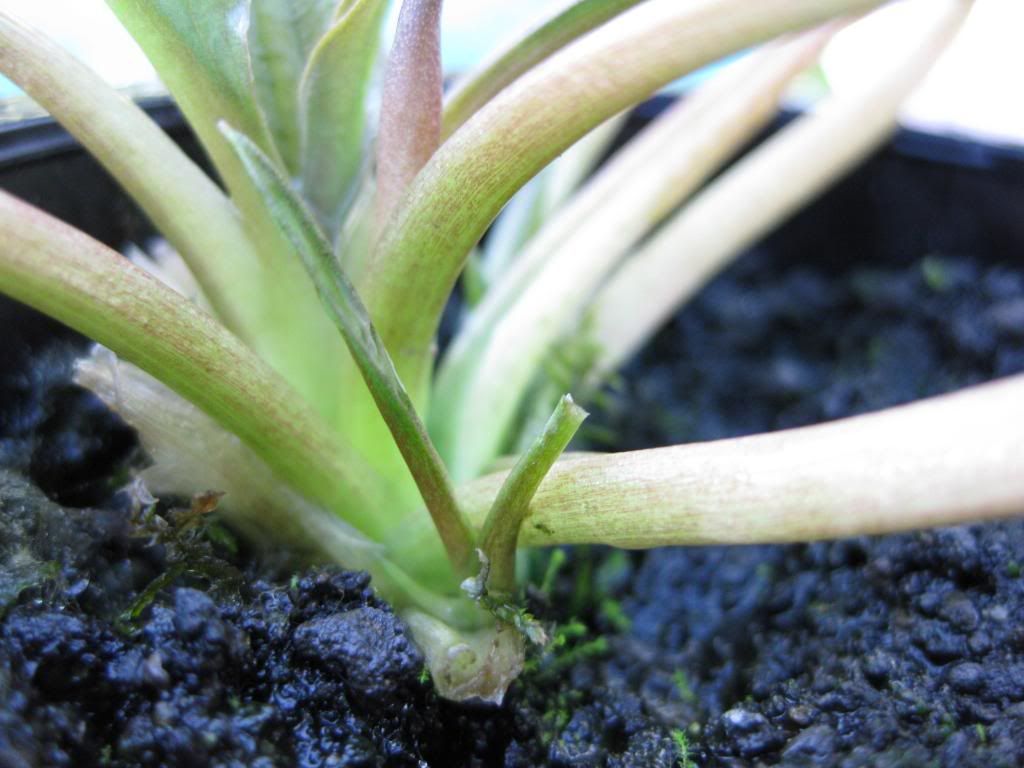 C. beckettii 'wild collected', finally got some plantlets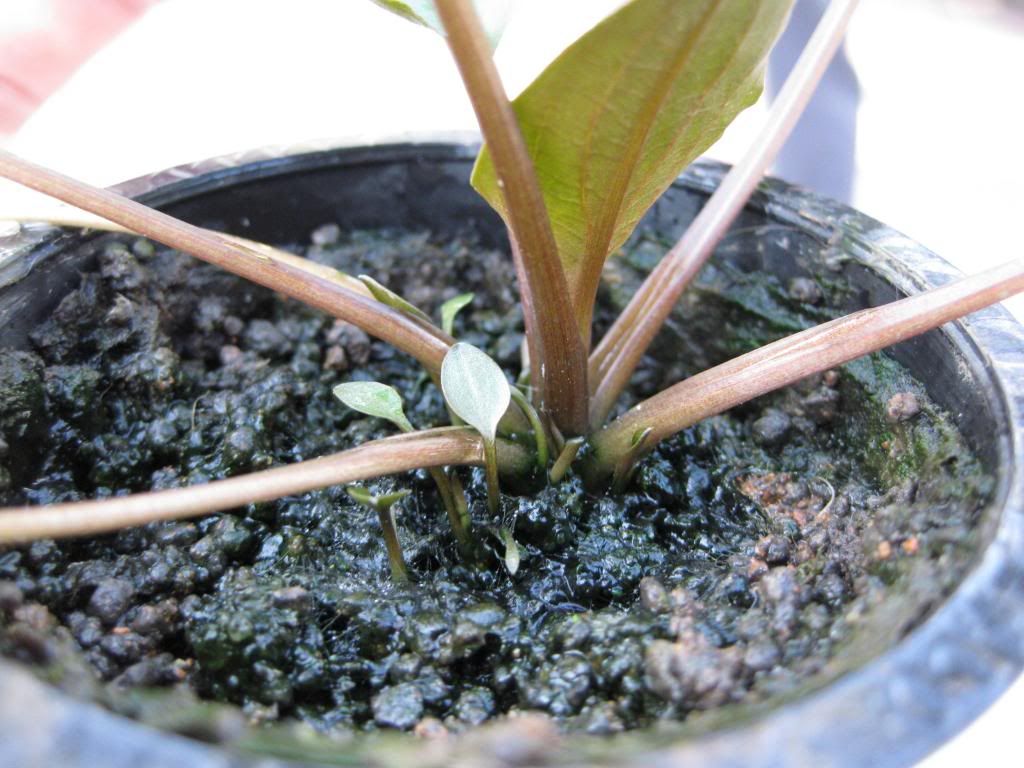 C. ciliata, this thing is a beast, it's getting HUGE!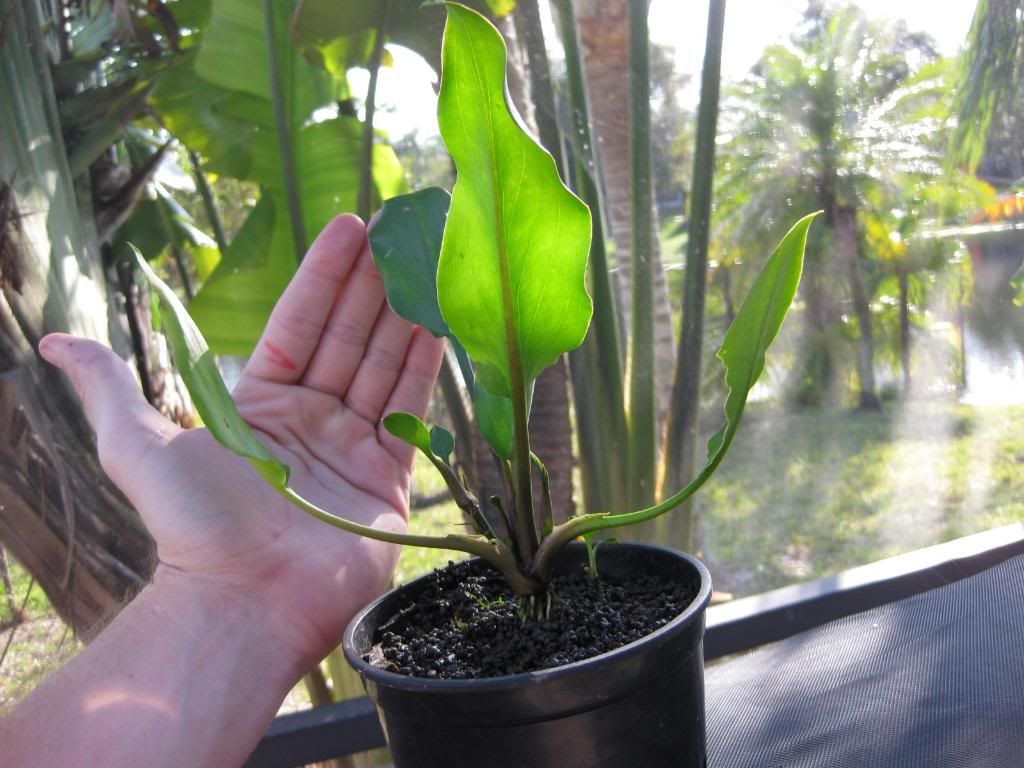 I started a new emersed setup on my book shelf, here are some pics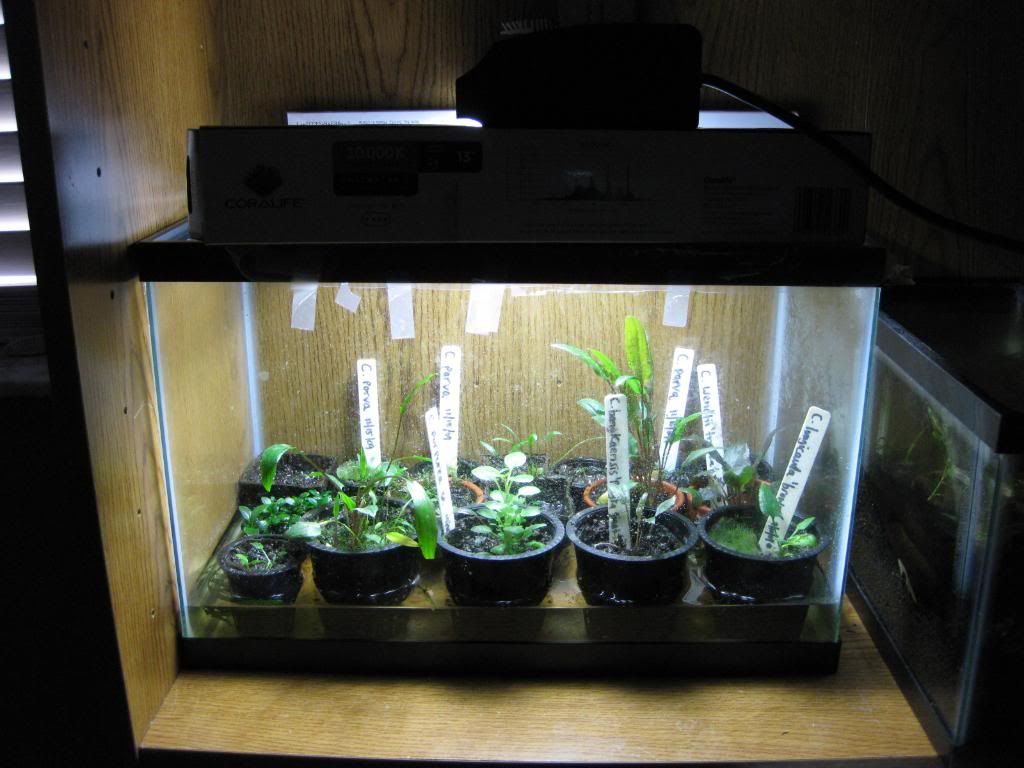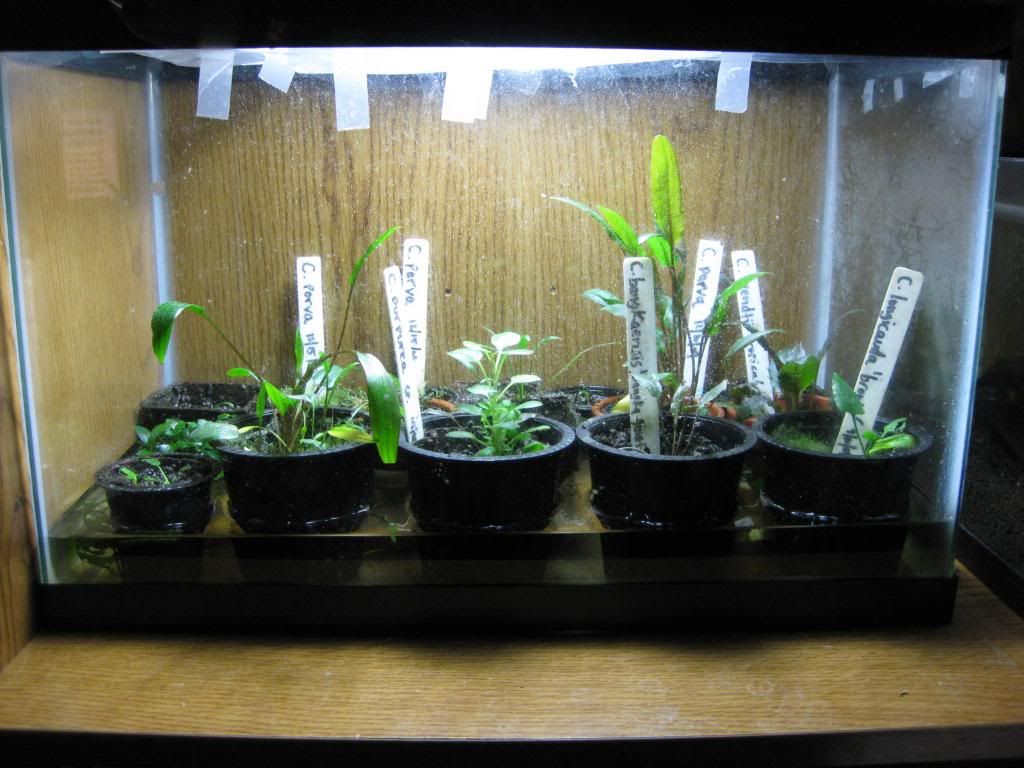 The pics were taken from a cell phone so they are bad but how crazy is this field of hydrocootyle!!! I <3 hydrocootyle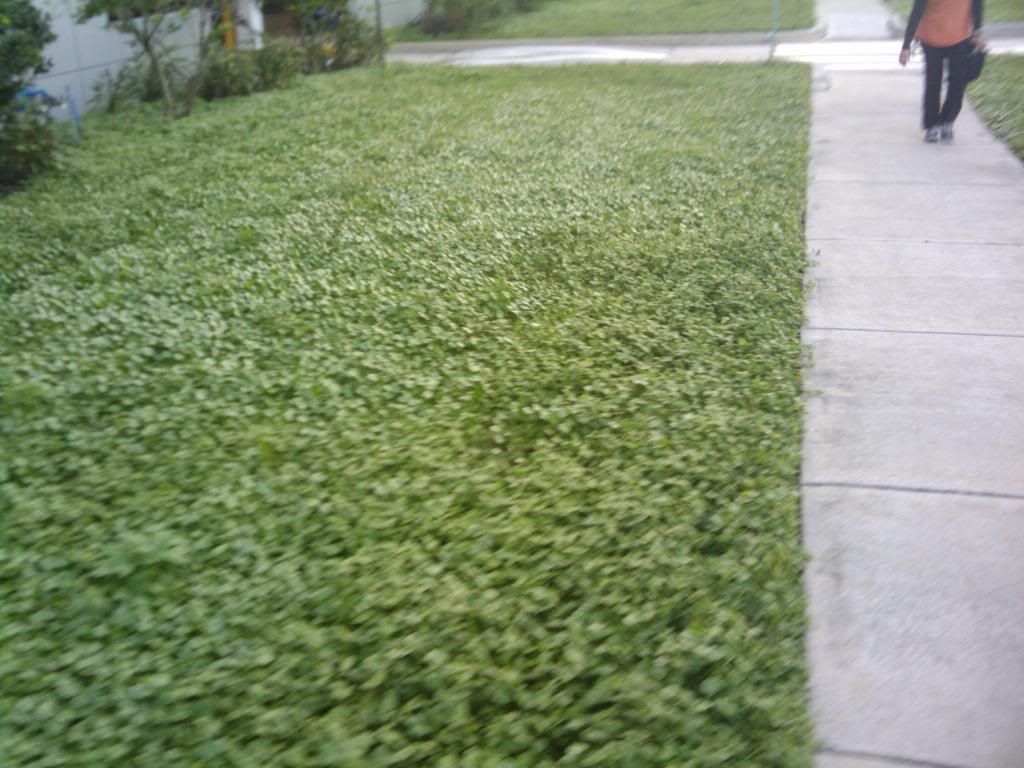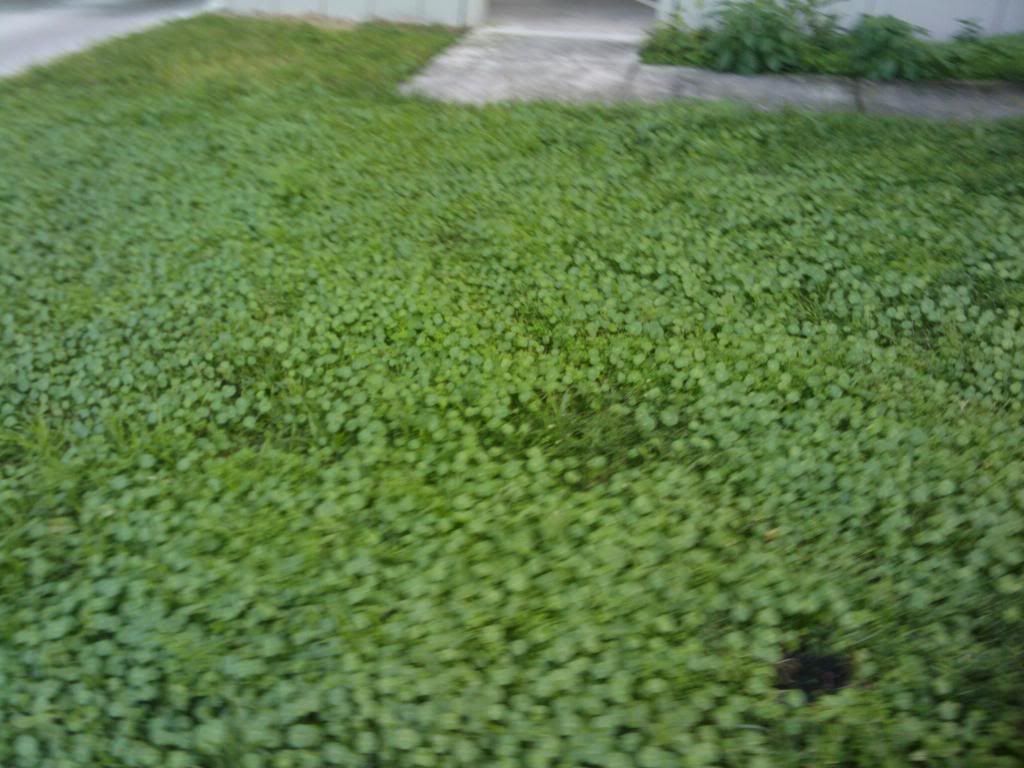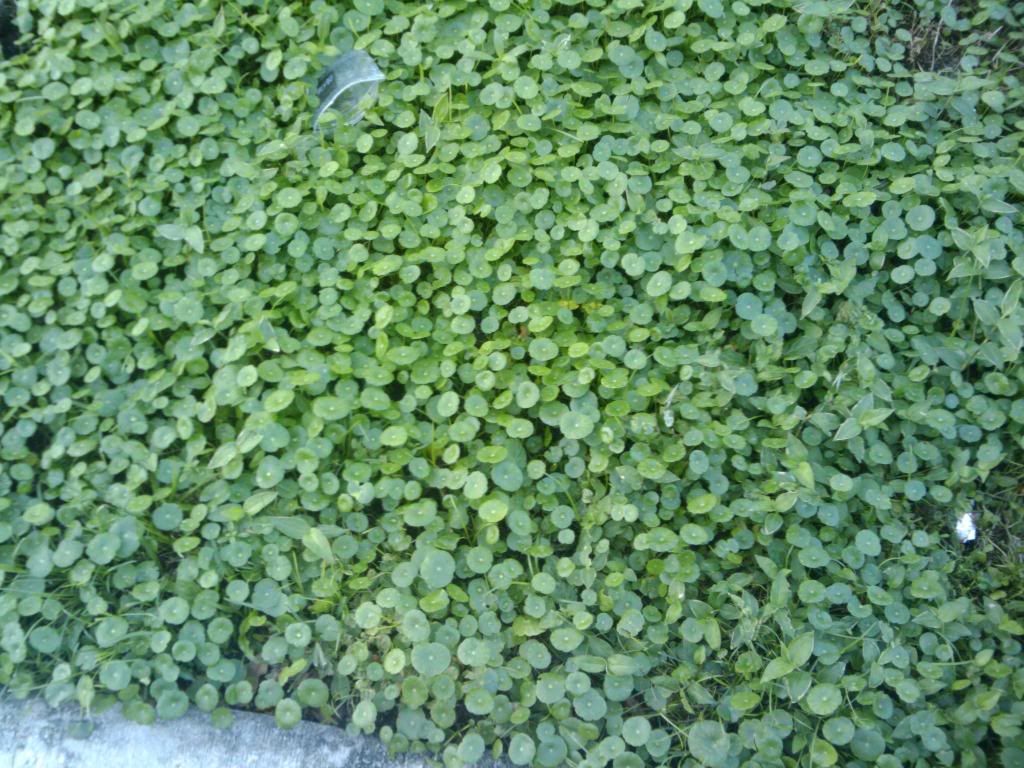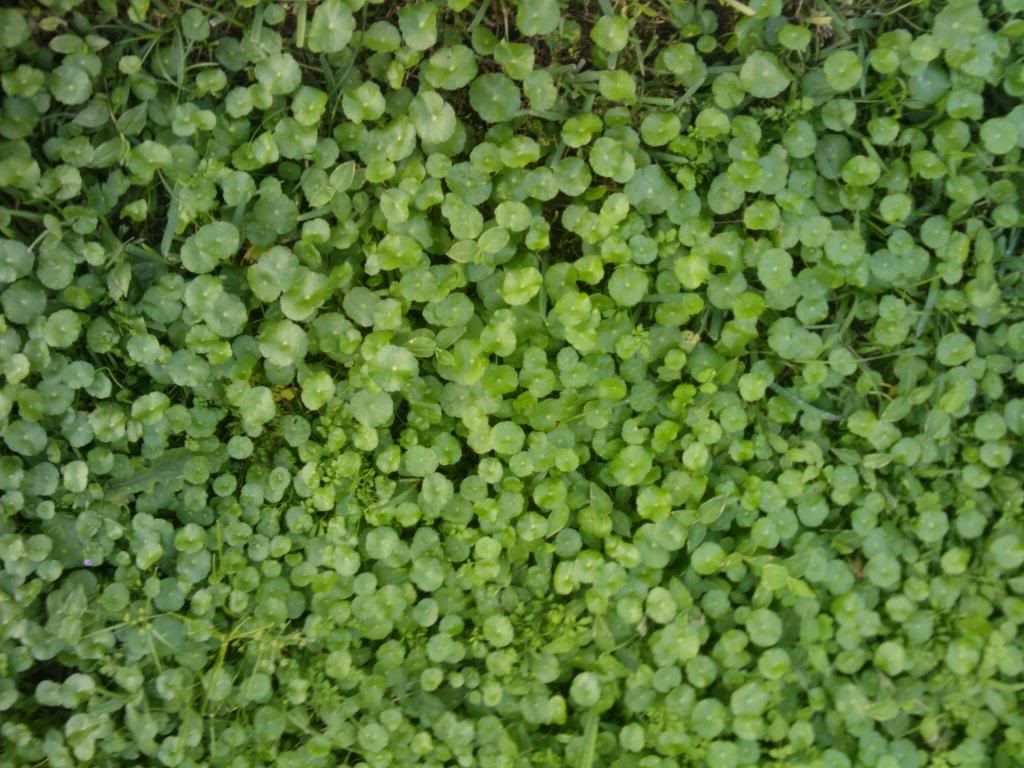 I'll post some more updates next week