Been trying to get some pics up, been really busy lately. I'm starting to get some early season spaeth's already.
C. albida
C. becketti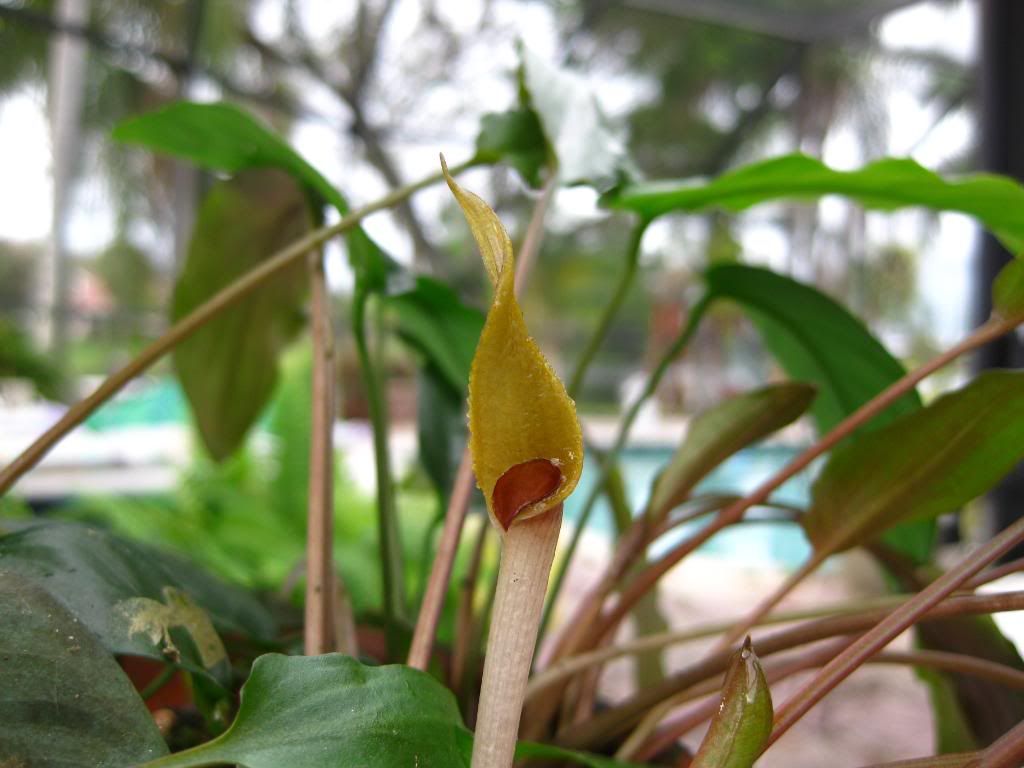 I've been doing a ton of repotting, I bought 4 9L bags of Amazonia New and I have used 3 so far. I decided rather then split up some of my overgrown pots and dismantle the root systems I just put the overgrown pot into a much bigger pot. I trimmed the roots a little and then just put the whole plant into the middle of a big pot. Home Depot has the big clay pots for a few $ each. Here is a pot of C. wendtii 'green'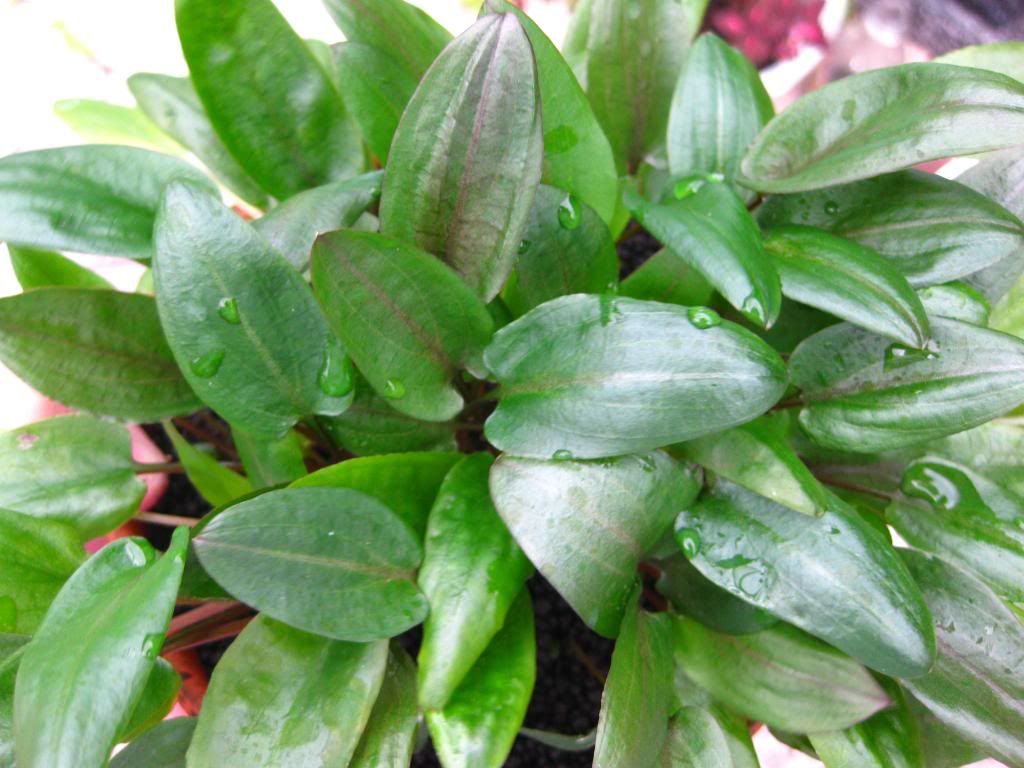 I got a few new domes and was finally able to dedicate one just to my anubias, well a small portion of my anubias, lol.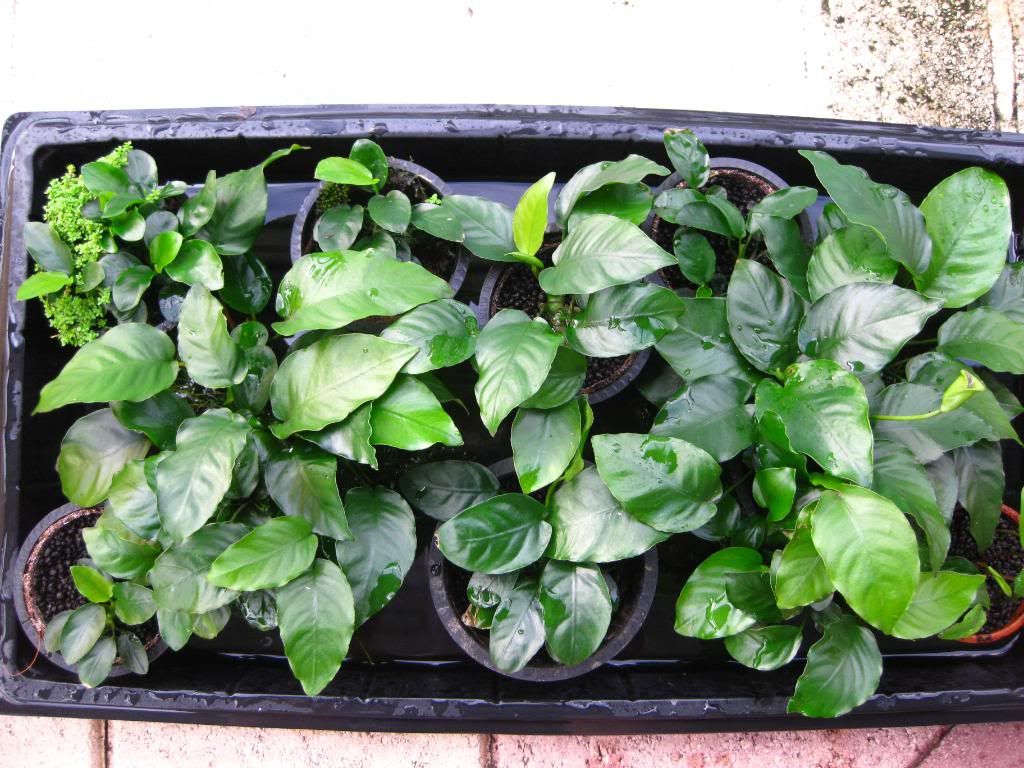 HC is really growing strong right now, these pots take me about a month to grow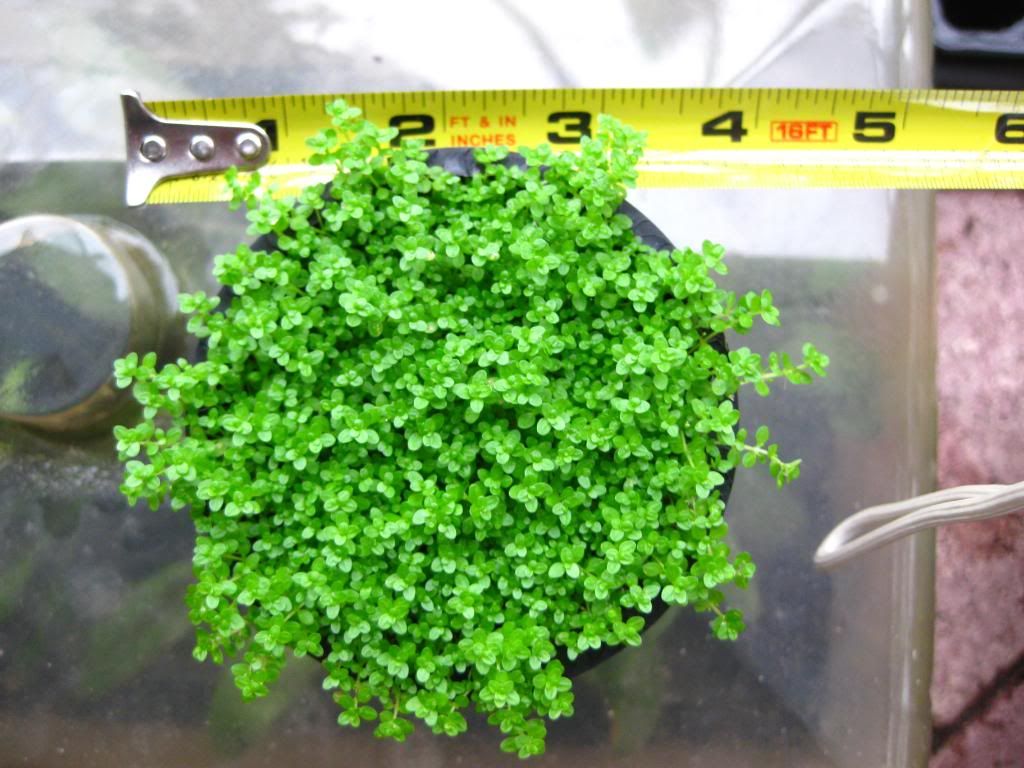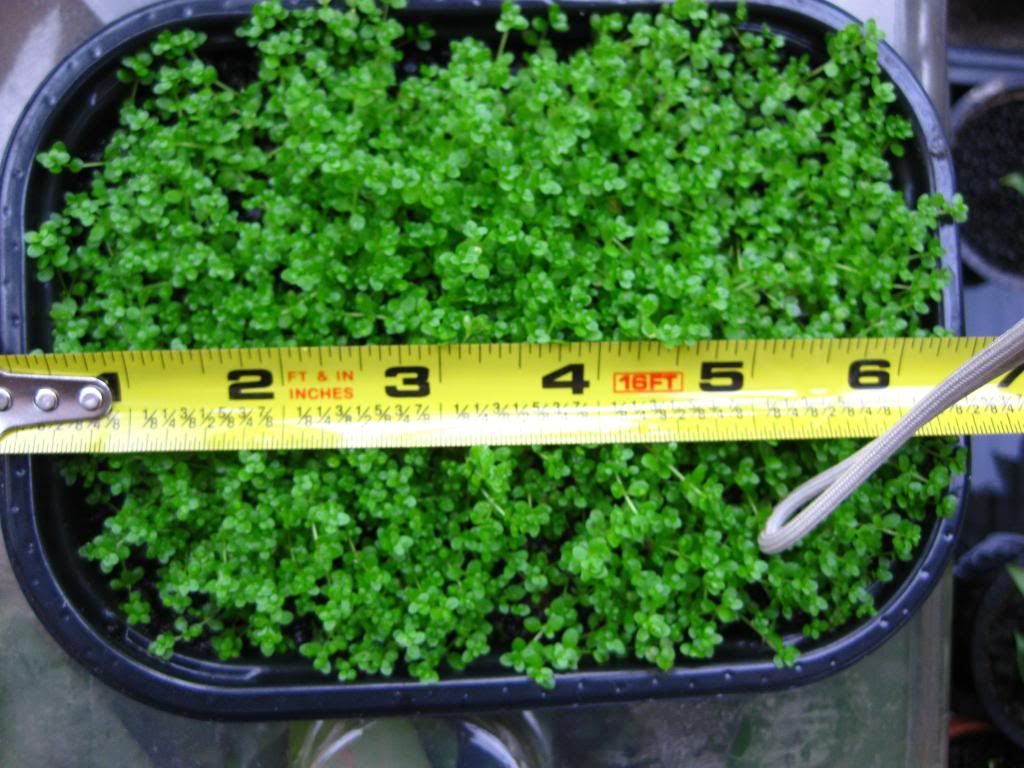 Had a lot of trouble getting this C. ideii to grow hopefully the oak leaves around the base will help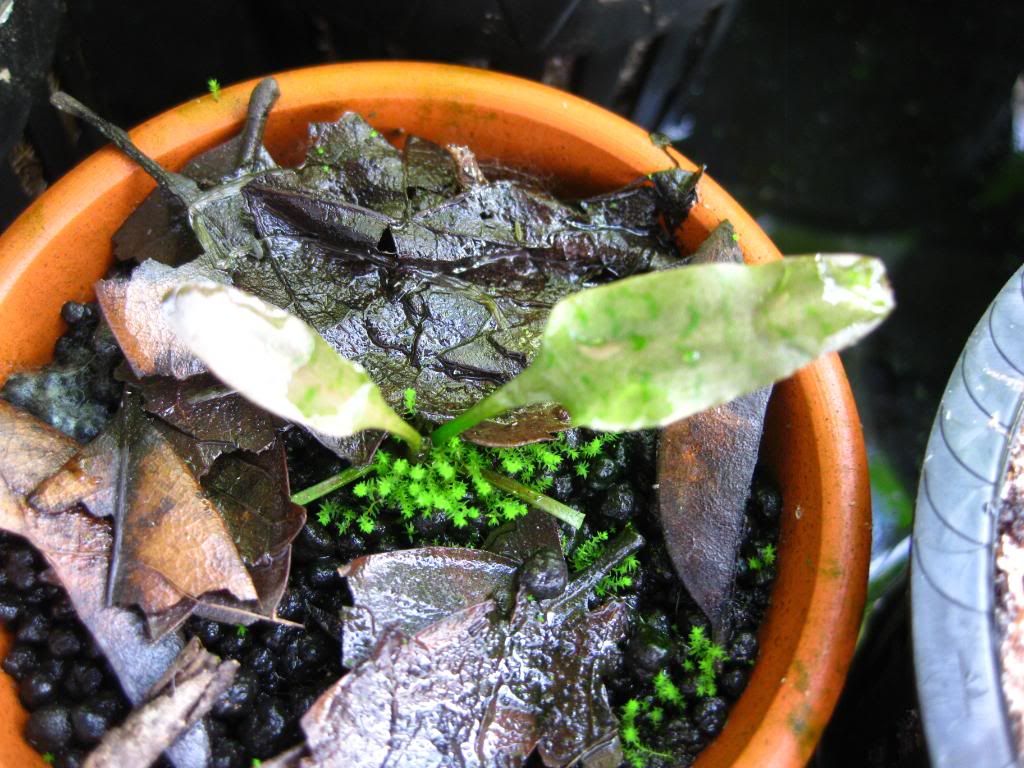 My pot of Hydrocootle is really taking off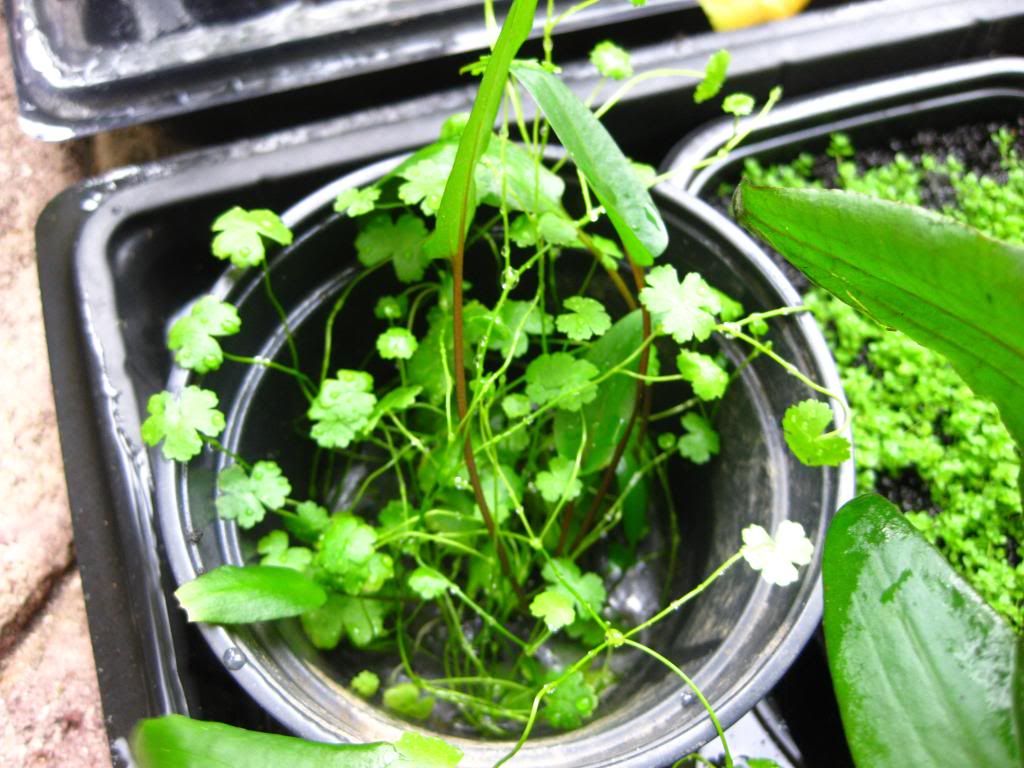 emersed java fern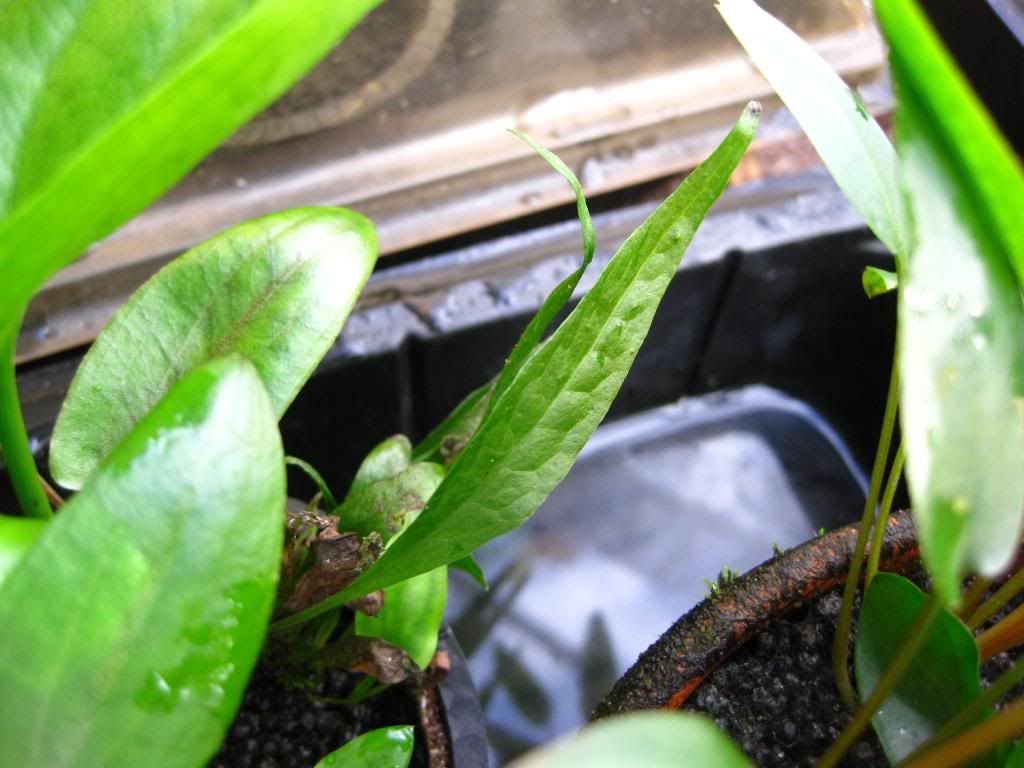 I purchased 2 Anubias 'Gasser' plants from the forum about 2-3 years ago and I still have the mother plants. I've probably clipped 25 plants from them and over the years it's stunted the growth pretty good but I just checked and all that clipping has really put this plant into over drive. I counted 18 new sprouts off of just the 1 rhizome. I'm used to getting a few every 6 months but this time the plant means business. So hopefully in the next few months I'll have a good amount of A. 'Gasser' to share with everyone.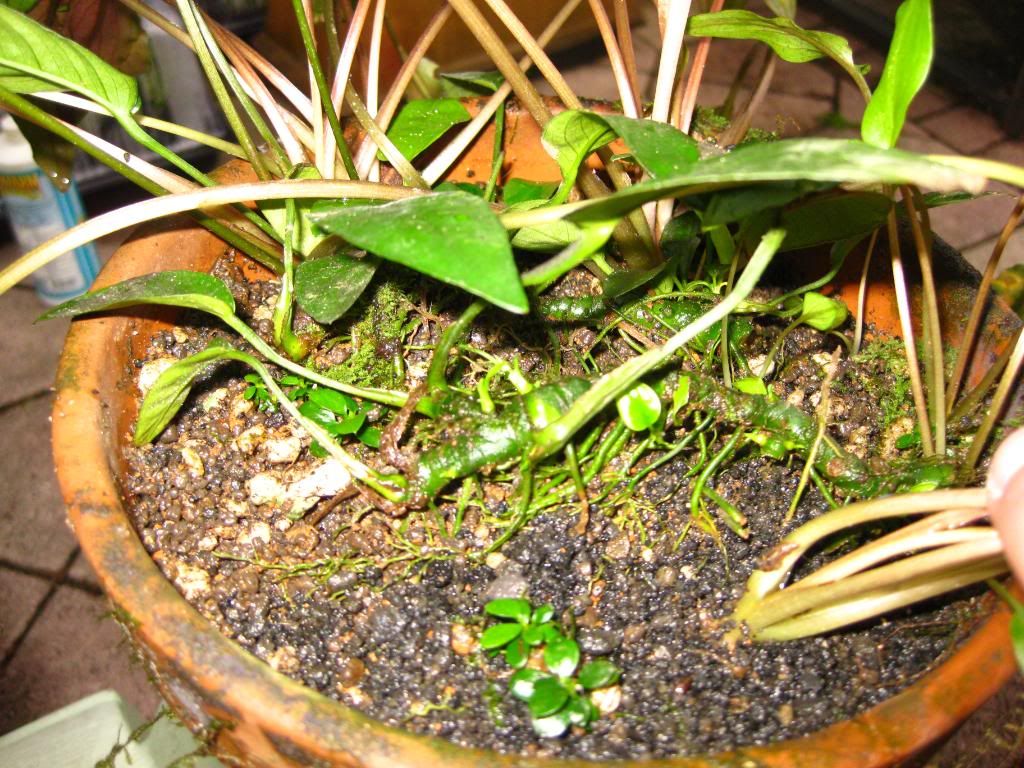 C. nevelli or at least I think. Really hoping to get a spaeth this year.