here are some pics of my crypts....
C. Wendtii 'tropica' This one is in eco complete because I ran out of aquasoil, it's growing great so far. There are about 7-10 plants in here, started with 1 about a year ago.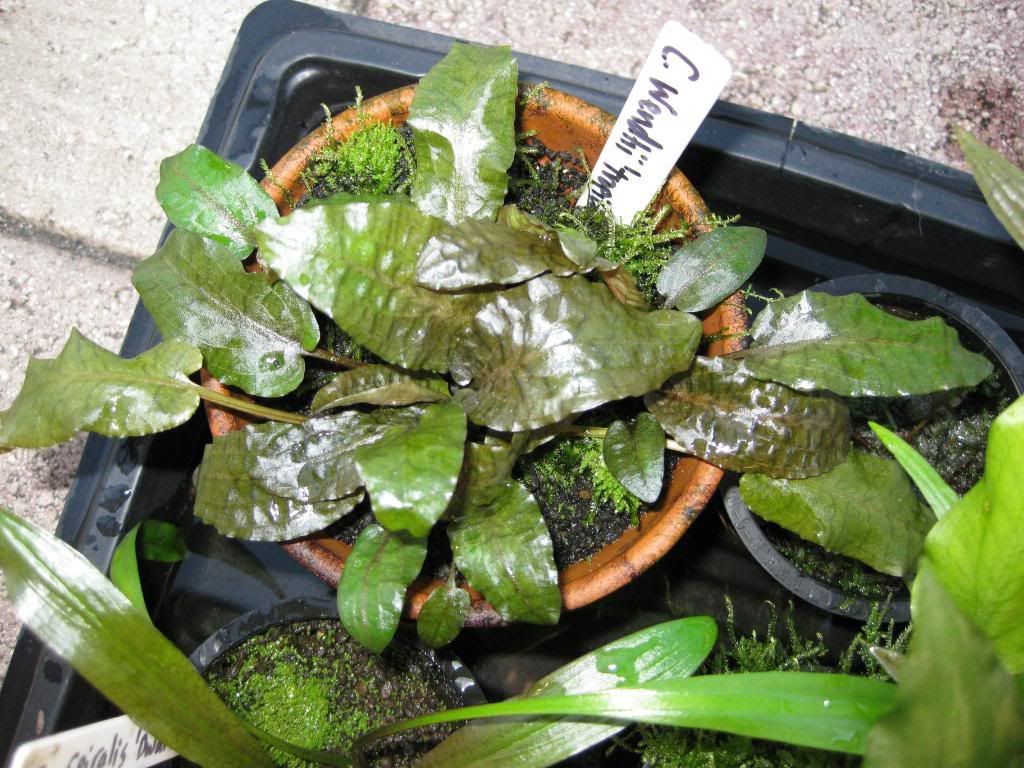 C. parva Had this growing submersed for a few months and decided to put them all emersed. There are about 10 pots and they are all adapting well to being emersed. Took about a month and there was plenty of melt.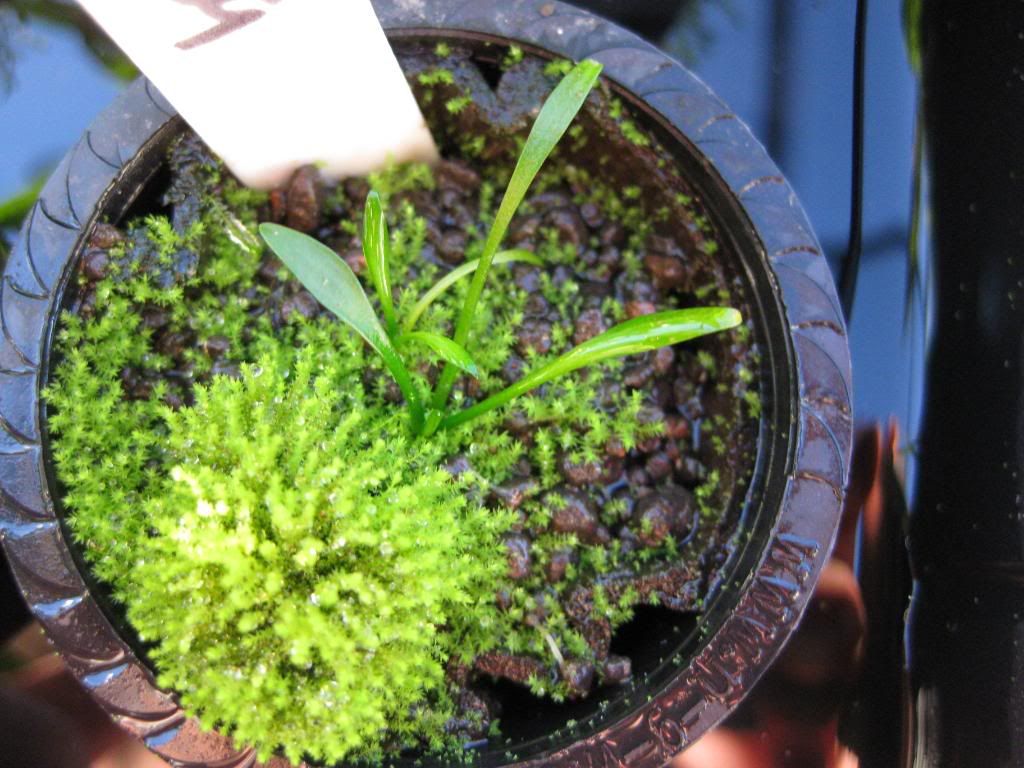 C. albida This is one of my favorites =) looks so cool when it grows out.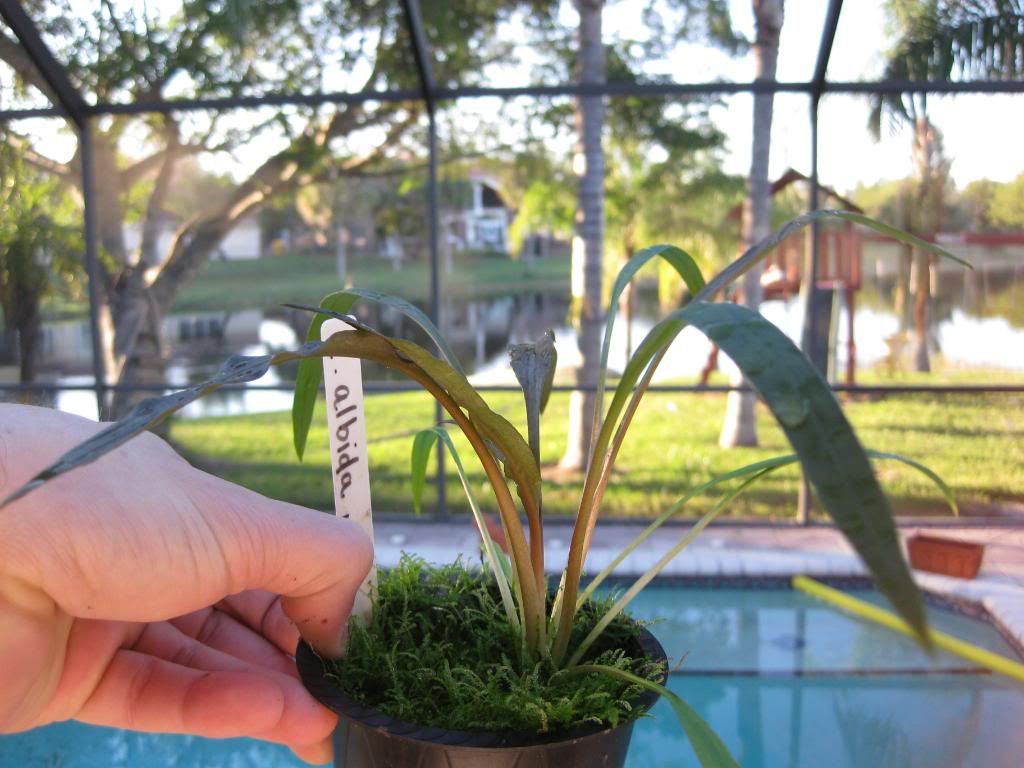 the leaves have turned a shade of brown with the fertilizer I have been using, look at the pics before the fertilizer to see the difference.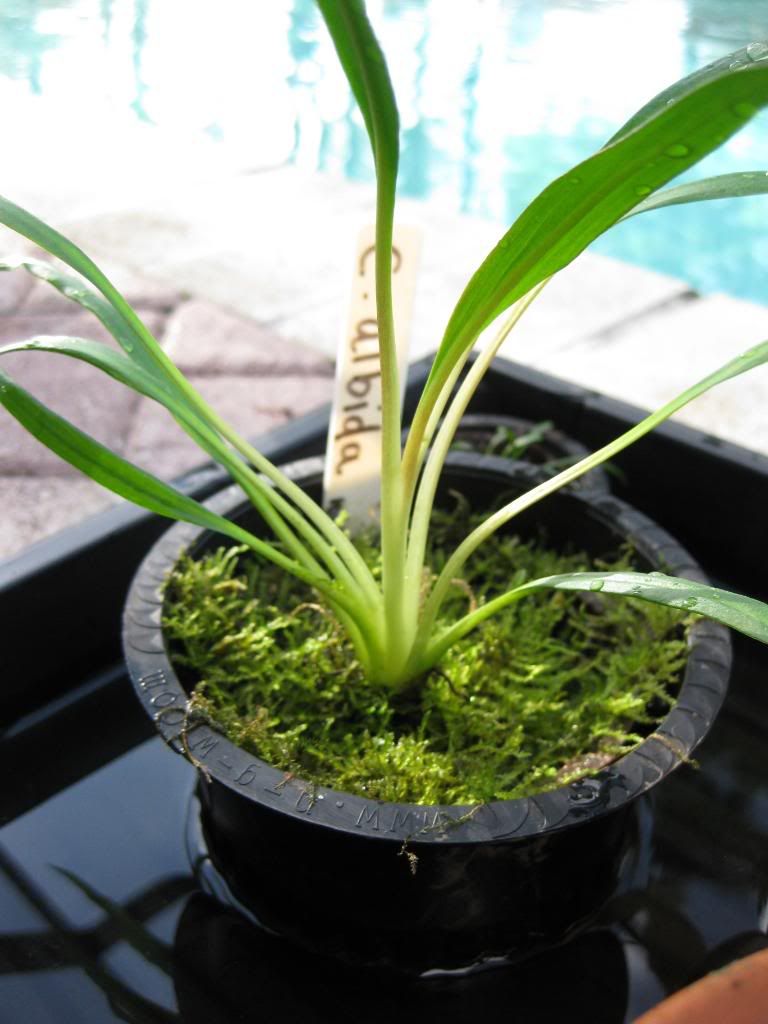 baby C. elliptica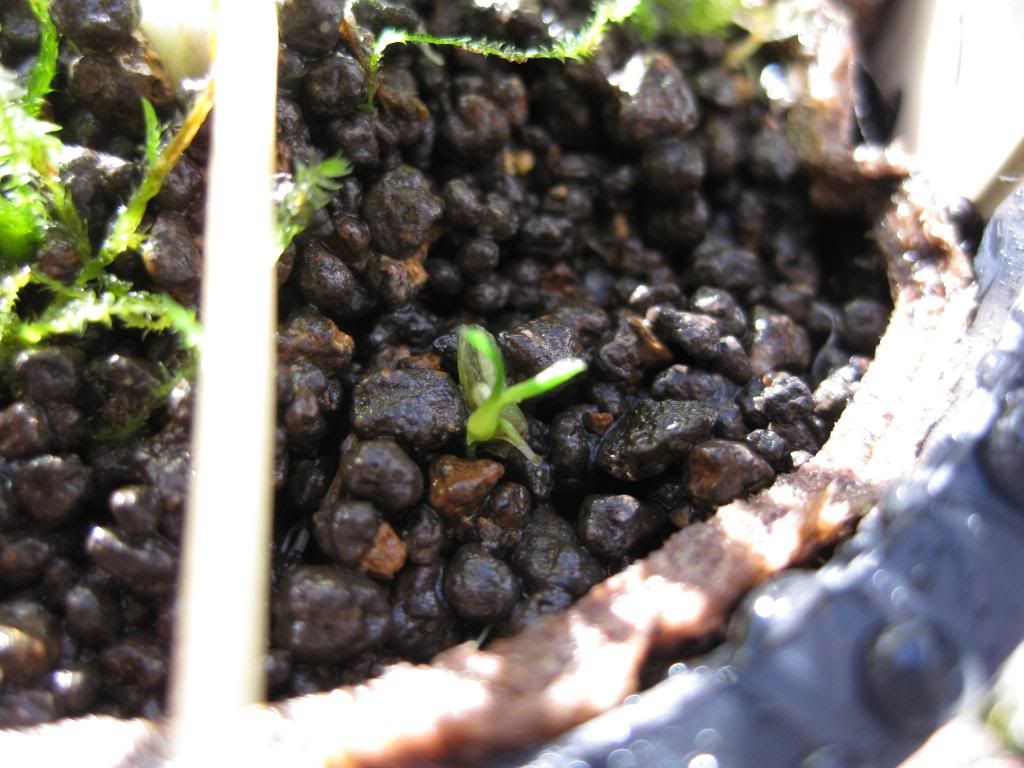 same plant weeks later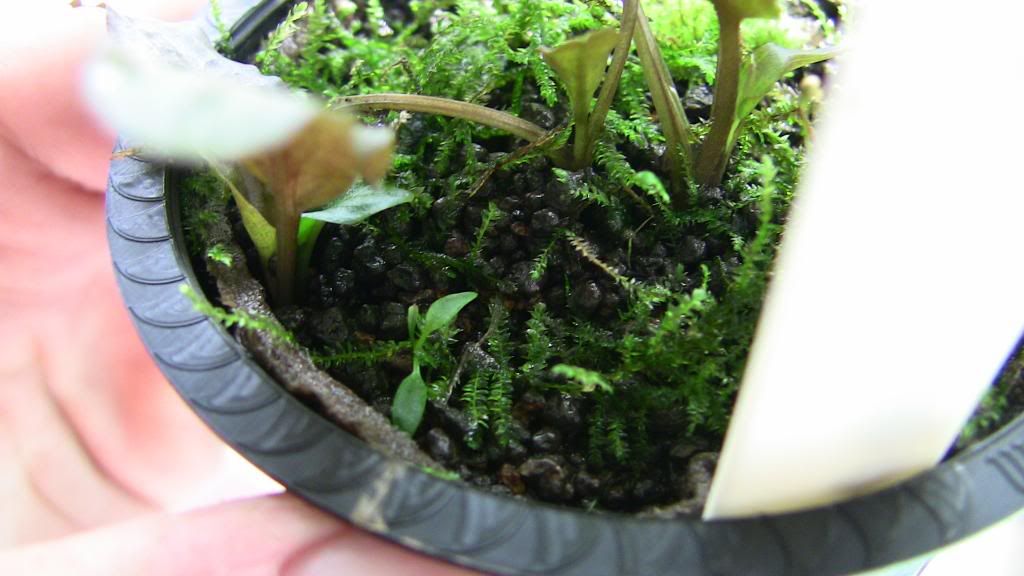 some leaves from a C. undulata, sometimes they are brownish red and sometimes they look like this. I found this one @ a petsmart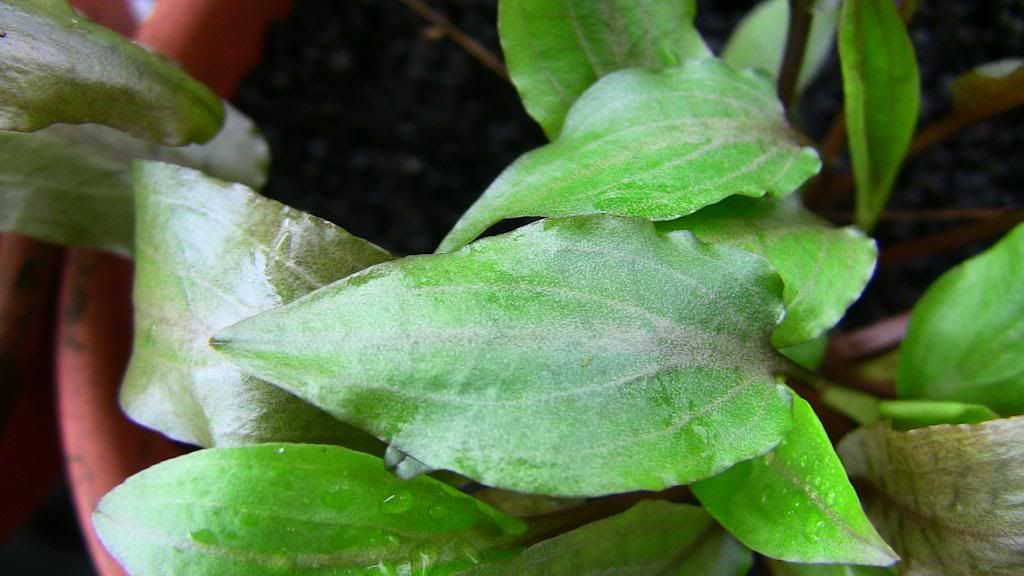 some A. nana on some lava rock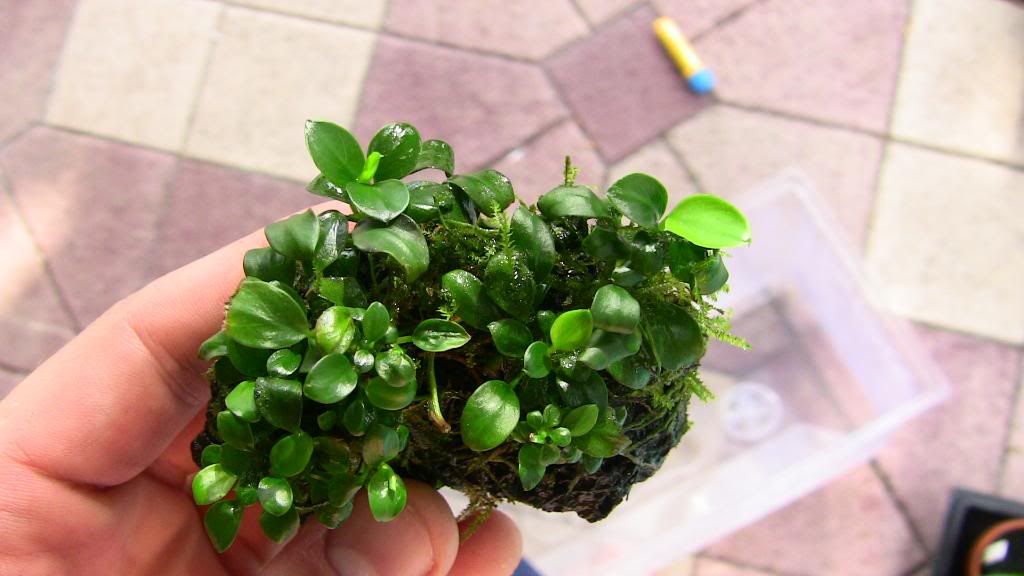 C. pontederiifolia with some nice color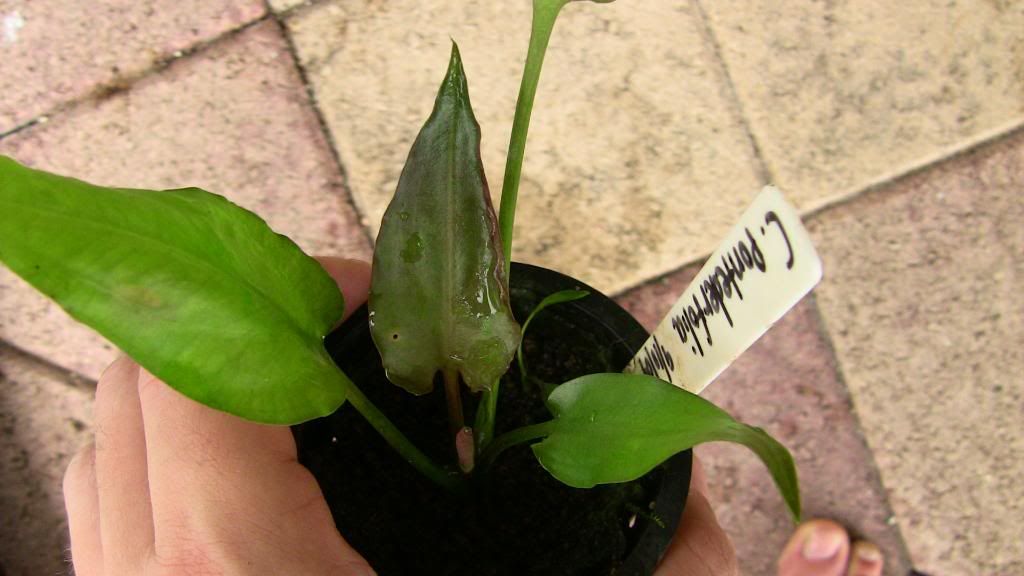 C. purpurea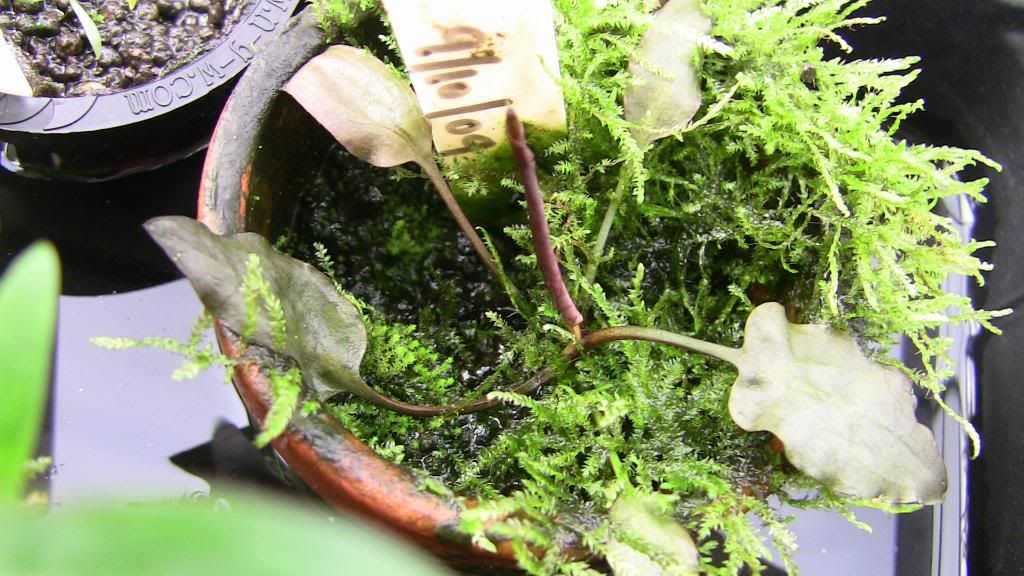 C. wendtii 'green'??????? i'm not sure what this is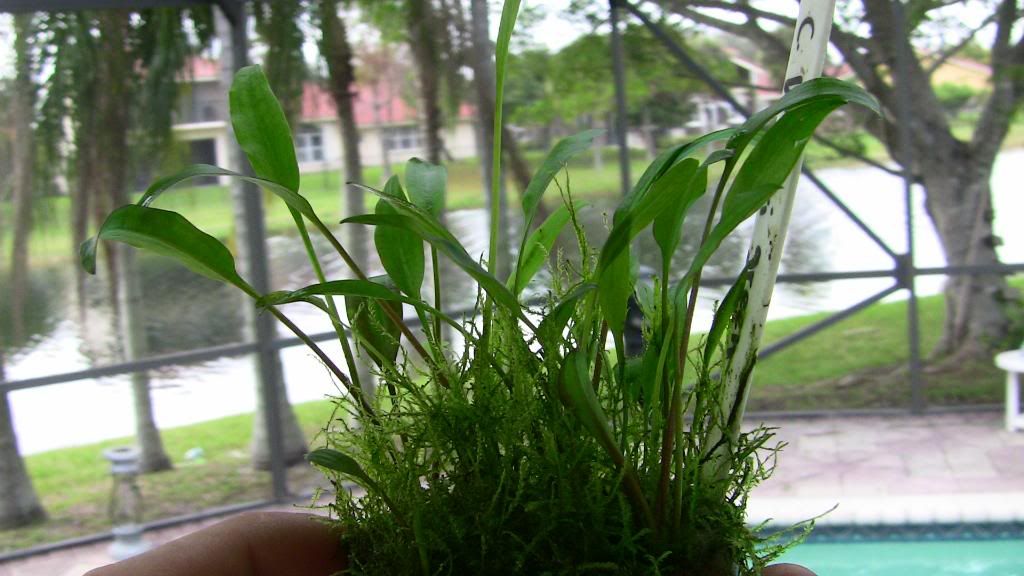 some non aquatic moss I found in my backyard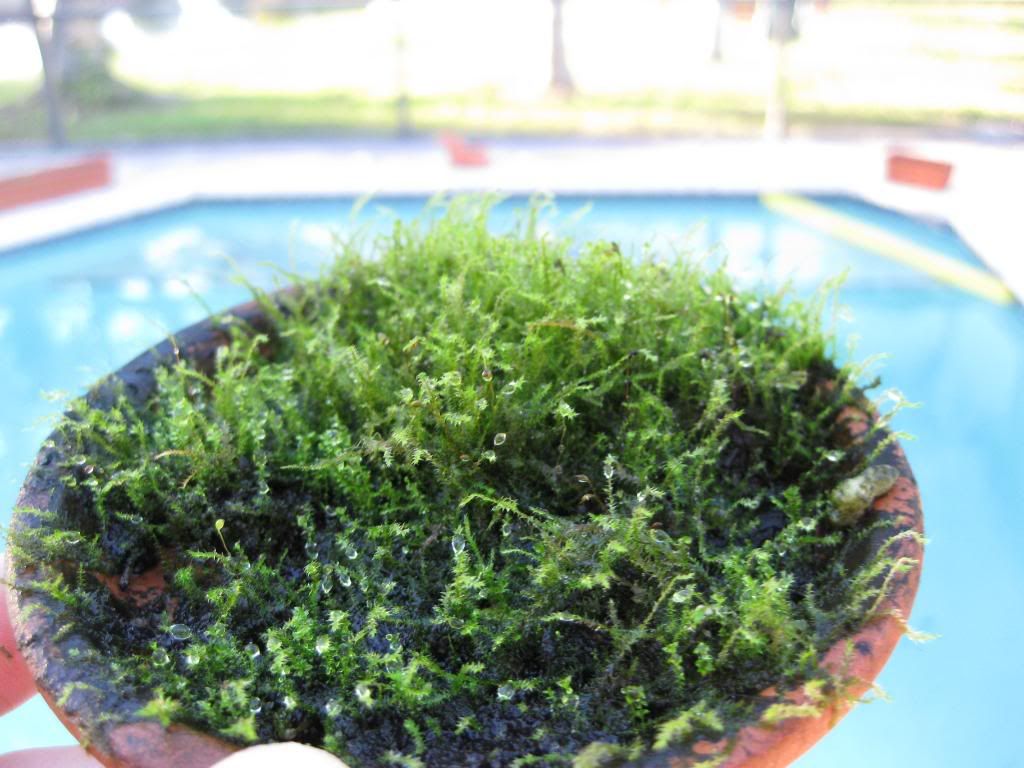 C. spiralis 'dwarf' , turned a nice color with the new fertilizer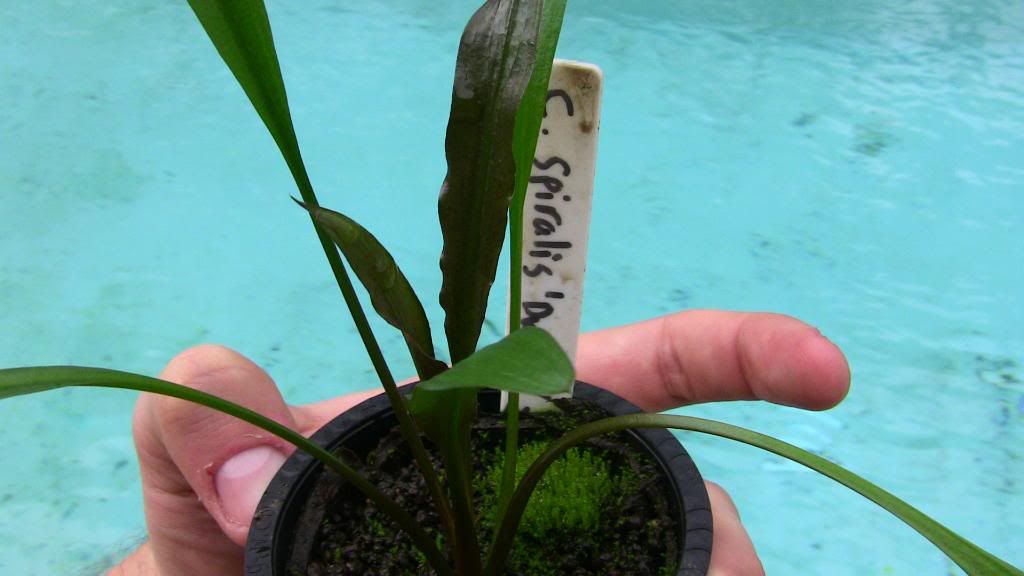 every time I clip off a large leaf from my C. ciliata I would cut it fairly high on the stem below the leaf, leaving a large portion of that leaf structure still on the plant. After about 2 weeks time that remaining part of the leaf will melt off leaving behind one of these propagates (not sure if this is the right word). this is such a cool way of propagation because when they break free they can float away to start a new life away from the mother plant. I have cut my plant 3 times so far and each time it has produced one.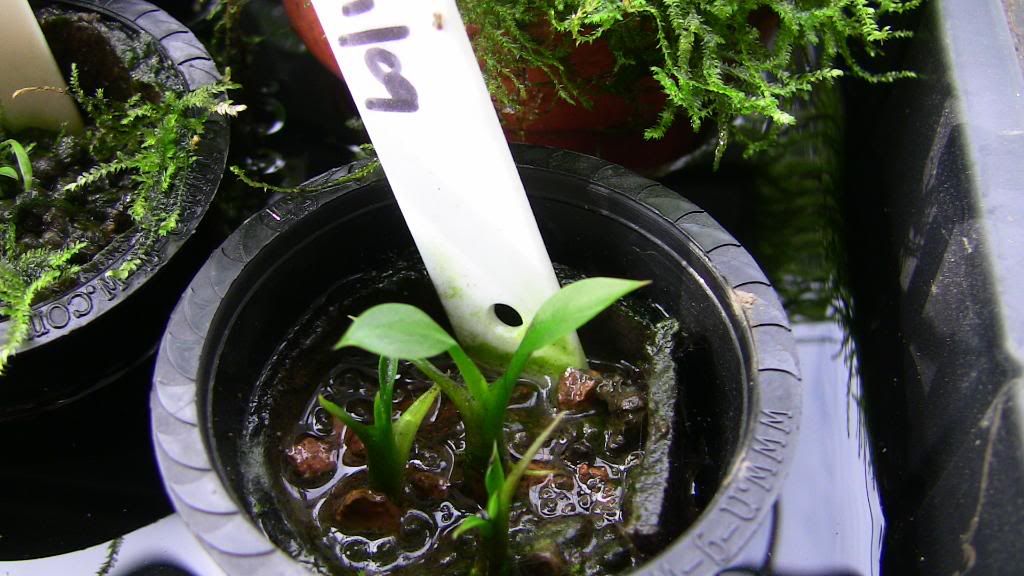 C. pontederiifolia??? ok I think i got this from texgal a long while back. It came with C. pontederiifolia and it basically a long root with a bunch of plantlets coming up from the root. I had it submersed for a long time and it never did anything so I switched it to emersed and after a few months it is growing but it looks nothing like pontederiifolia. Any ideas?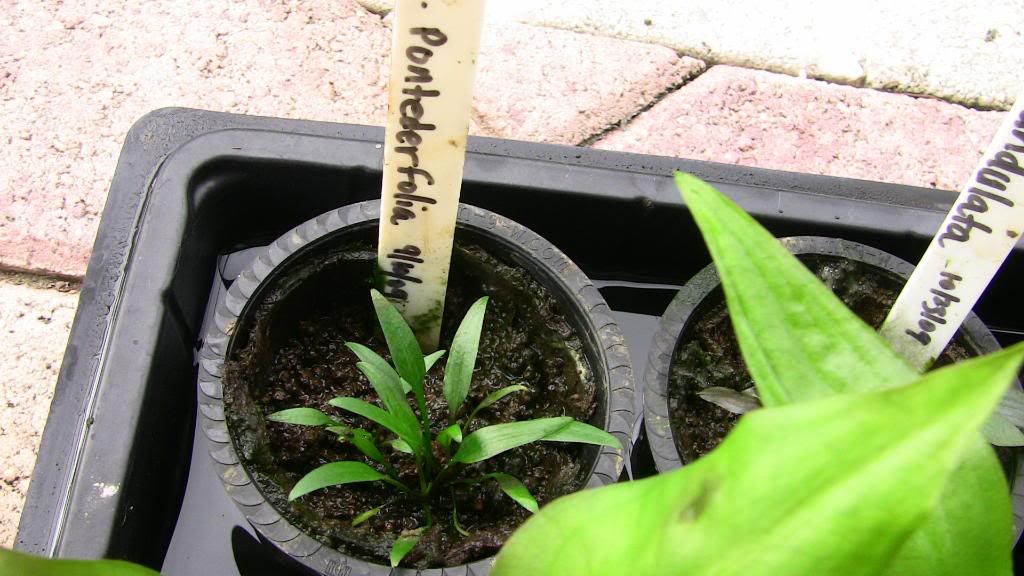 C. becketti 'wild collected' , such a cool plant. I am really happy I was able to get one and hope it makes plenty of babies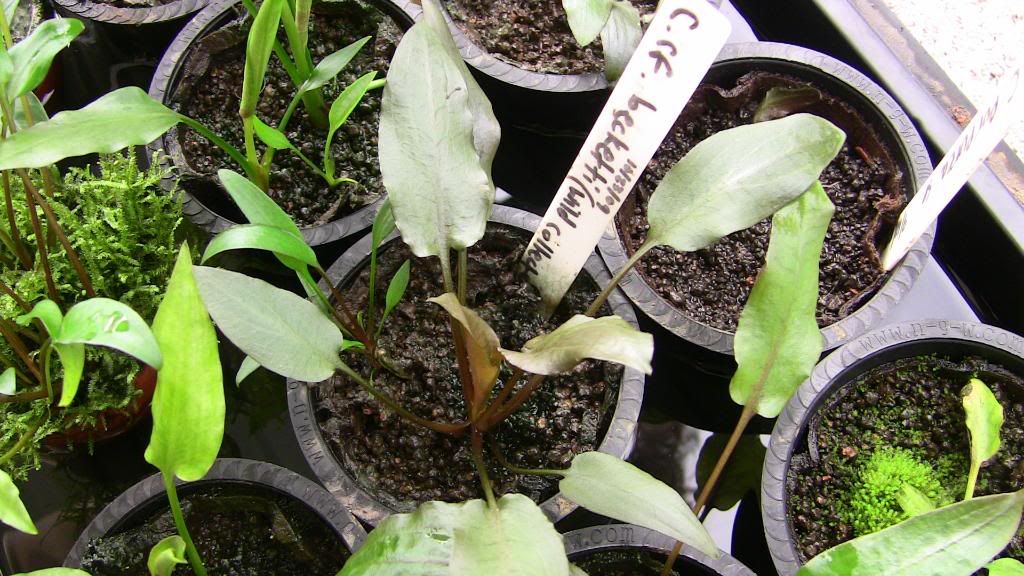 some C. undulata that i got a little bit ago is finally growing. It was dormant for over a few weeks with just 1 leaf.
I've been getting some white mold on some of my pots, any ideas what it is and what causes it?