Just like our recent socal weather, it really pours when it rains. I have four different sp. of crypts sending out spaths this month. There weren't any drastic environmental changes. Just regular upkeep as usual.
No fancy shmancy here either. All my crypts are grown in either aquasoil or standard potting soil (the cheap stuff from wal-mart. Good size bag for ~$3). Jobes root tabs are added every 3-4 months in each pot. Humidity level is somewhere between 85-90%.
c usterenia.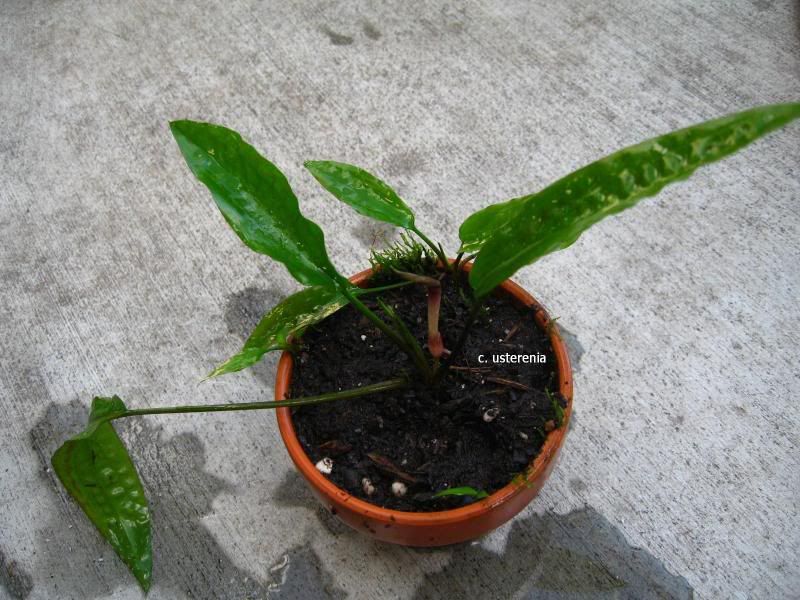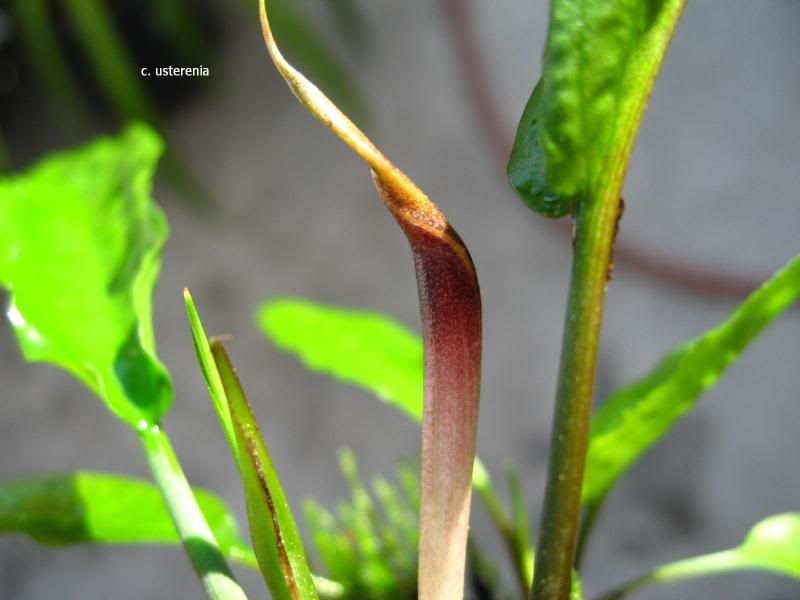 c. pontederiifolia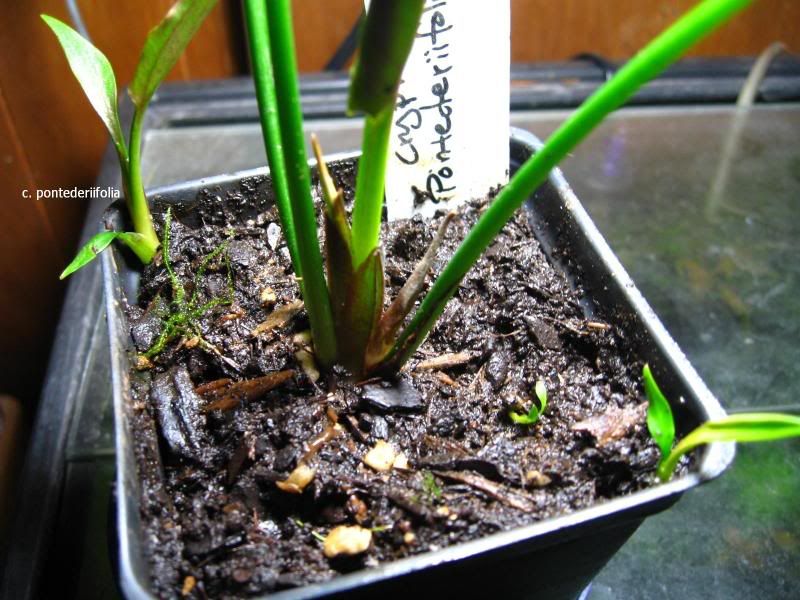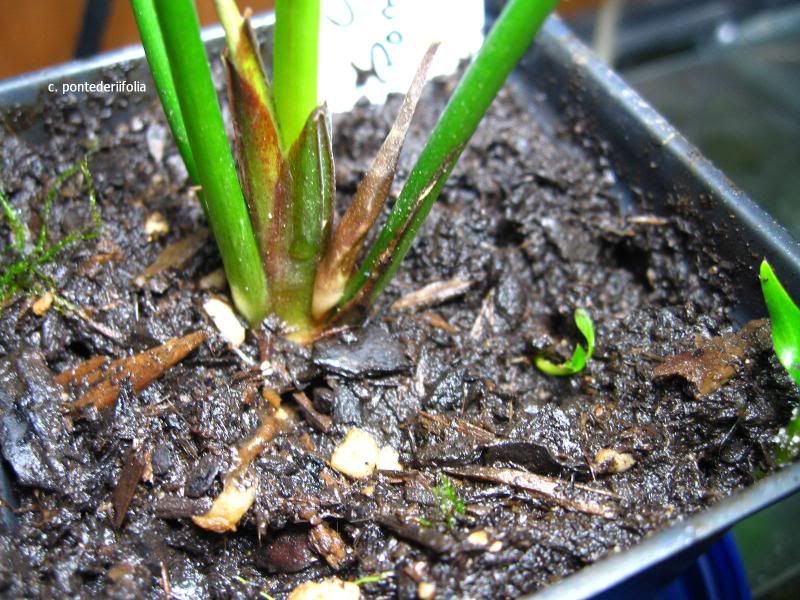 c.ferruginea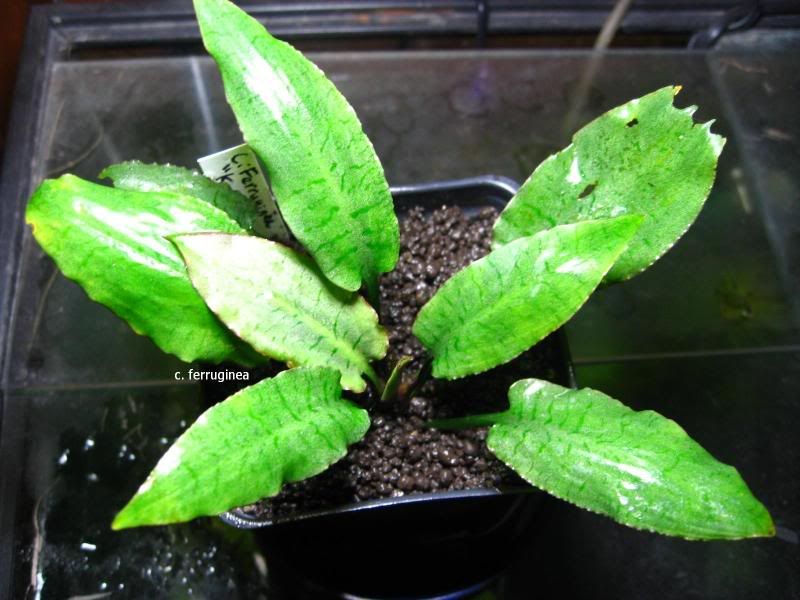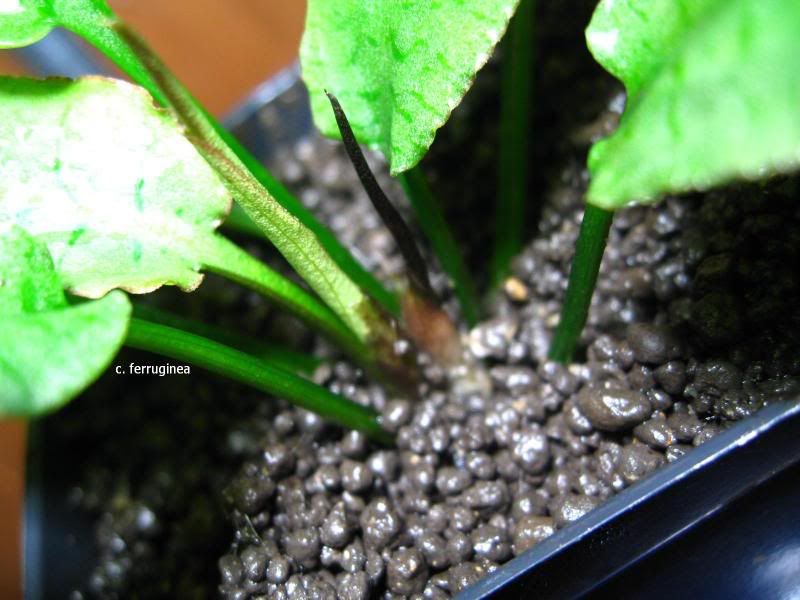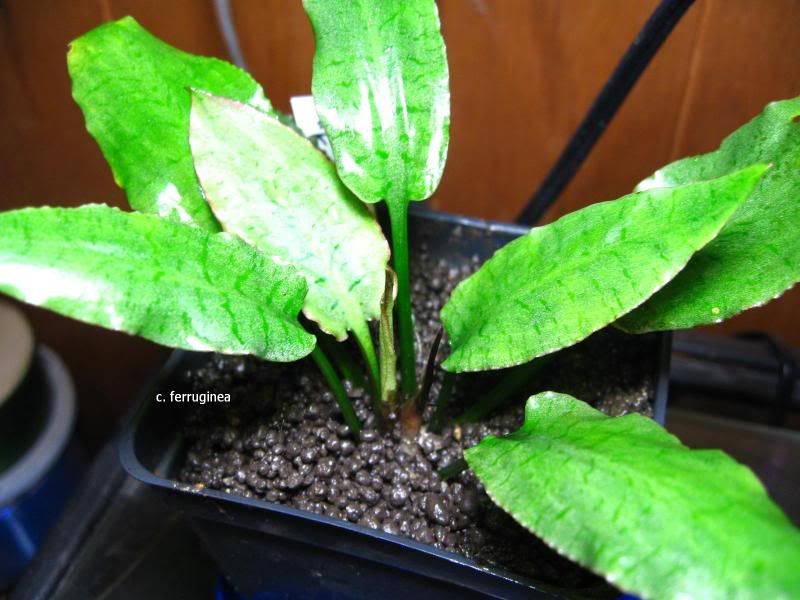 c. nurii flowering underwater while being neglected. CO2 ran out and I stopped fertilizing the tank for weeks.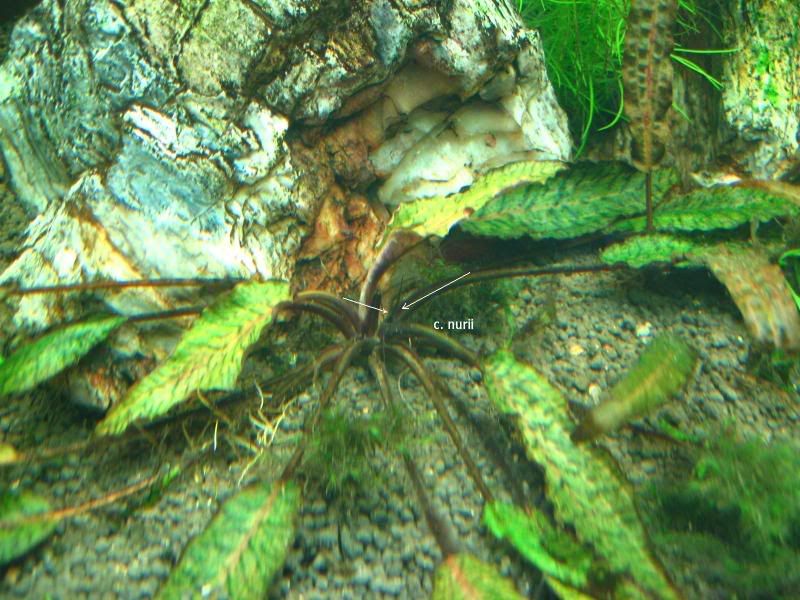 Oh... I am still having aphid problems in my crypt culture. I tried the insecticidal spray but it melted leaves on the more sensitive crypts. I caught a few lady bugs and threw them in my tank but the aphids are still not under control...look what I caught them doing instead: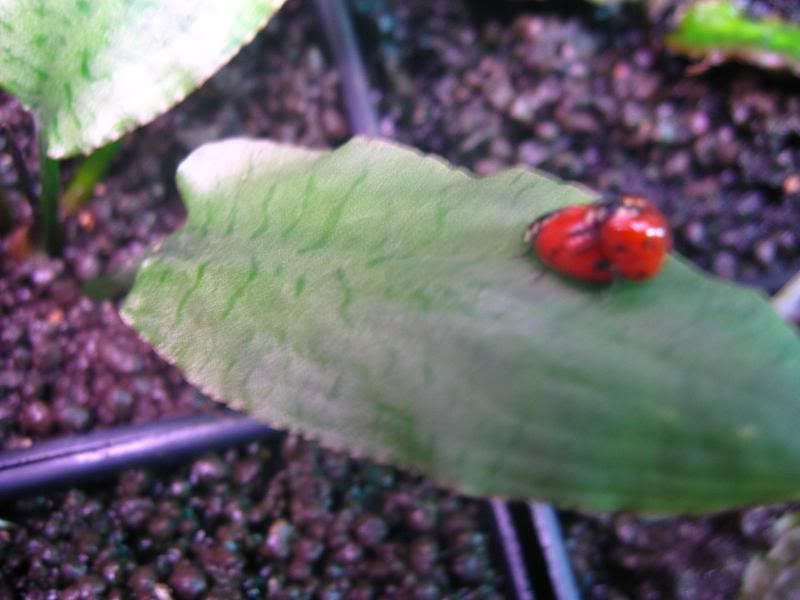 If I am not too lazy, I will try to take some more pictures when they open.