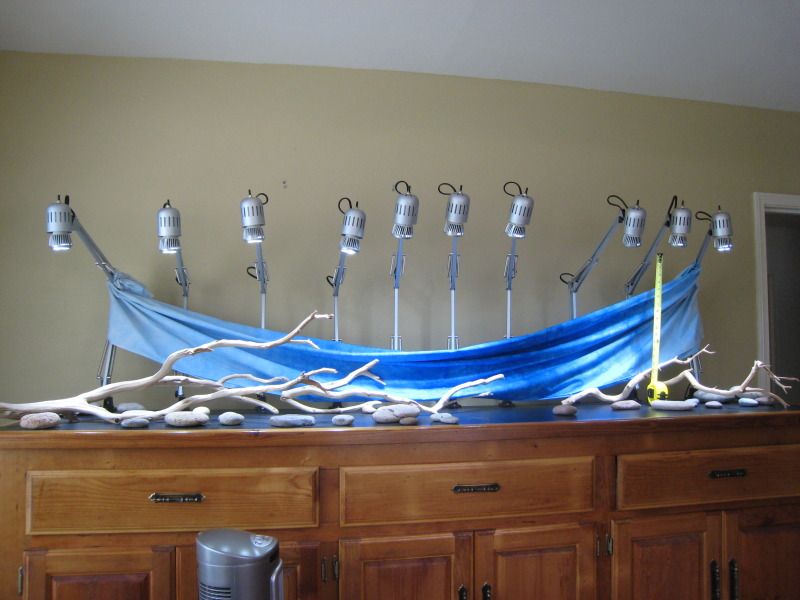 My LFS is getting prices from three different companies for the tank.
Today, I was able to obtain a PAR meter to compare my current lighting options. When I get the tank, I will do this again. I wonder how the measurements will differ when there is water involved?
There are three sections to the aquarium. In each I have a piece of driftwood. I've increasing the number of lamps from 8 to 10. I've clustered groups of lamps over each piece of wood.
One of my goals is to imitate nature. As such, I've wondered if some shade would add something -- like a cloud or tree branch would provide in a natural environment -- instead of even lighting throughout?
I want to attempt to place a focal point using "negative space" (shade) between the 2nd and 3rd pieces. Not sure just how this will look when everything is put together, or if it will even work, but I'm intrigued by the idea.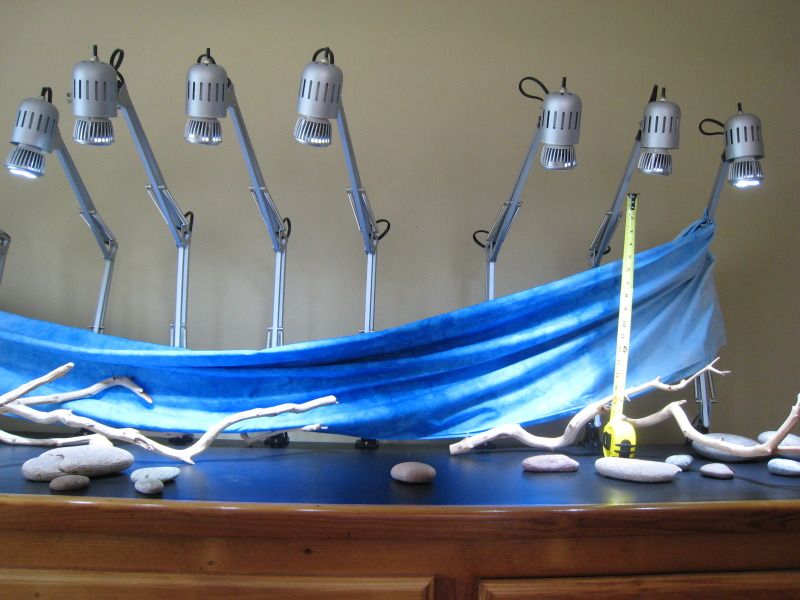 Today, I placed the PAR meter sensor at the far right side under 3 lamps. It was 18" below one of the lamps. It was centered under the middle lamp and not moved when bulbs were exchanged.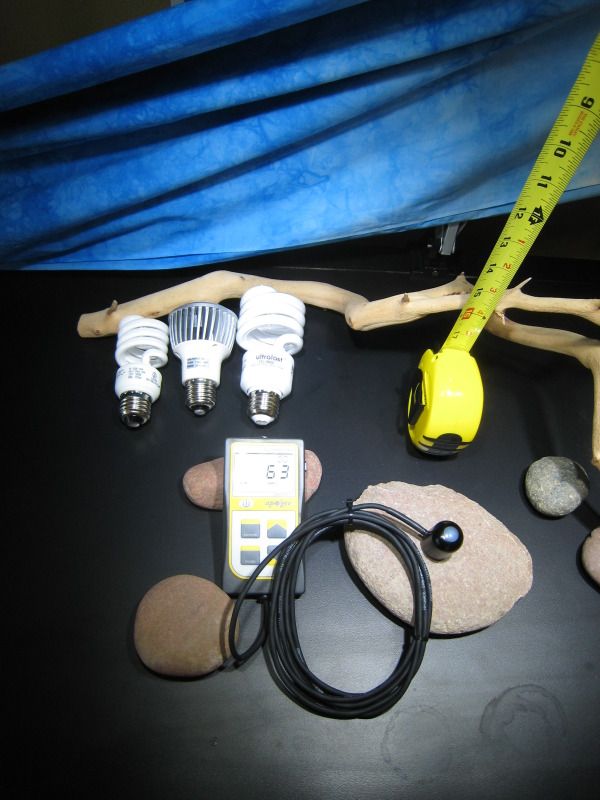 I used 3 different sets of bulbs for this test: 1) CREE LEDs, 9 watt (3X3), 6500K, 60 degree angle, DIM option; Spiral CFLs, 23 watt, 6500K; 3) Spiral CFLs, 14 watt, 5000K
When LED's were tested, I took the "bells" off of the lamps. They are not supposed to be enclosed.
When the CFL's were tested, I put them back on.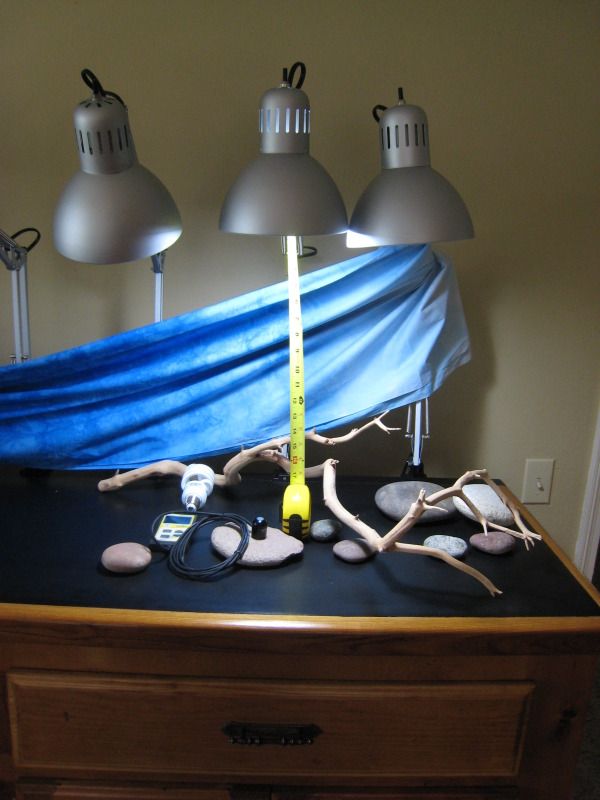 Here are the results. I'll do this again when I get the tank and have water in it. I'll post the results on the PAR reading sticky thread.
Spiral CFL's, 23 watt (with bell):
1 bulb 29
2 bulbs 54
3 bulbs 76
Spiral CFL's, 14 watt (with bell):
1 bulb 20
2 bulbs 35
3 bulbs 46
CREE LED's, 9 watt, 60 degree, DIM option:
1 bulb 48
2 bulbs 57
3 bulbs 65