Got fed up with the 20 gallon being on the floor and trying to work on it that way. So, I put it on the stand. I am going to have to move it again really soon, but at least in the meantime, water changes will be easier.
Had to take out as many pots as possible. Took out all but 2, 1 piece of wood, and the fish.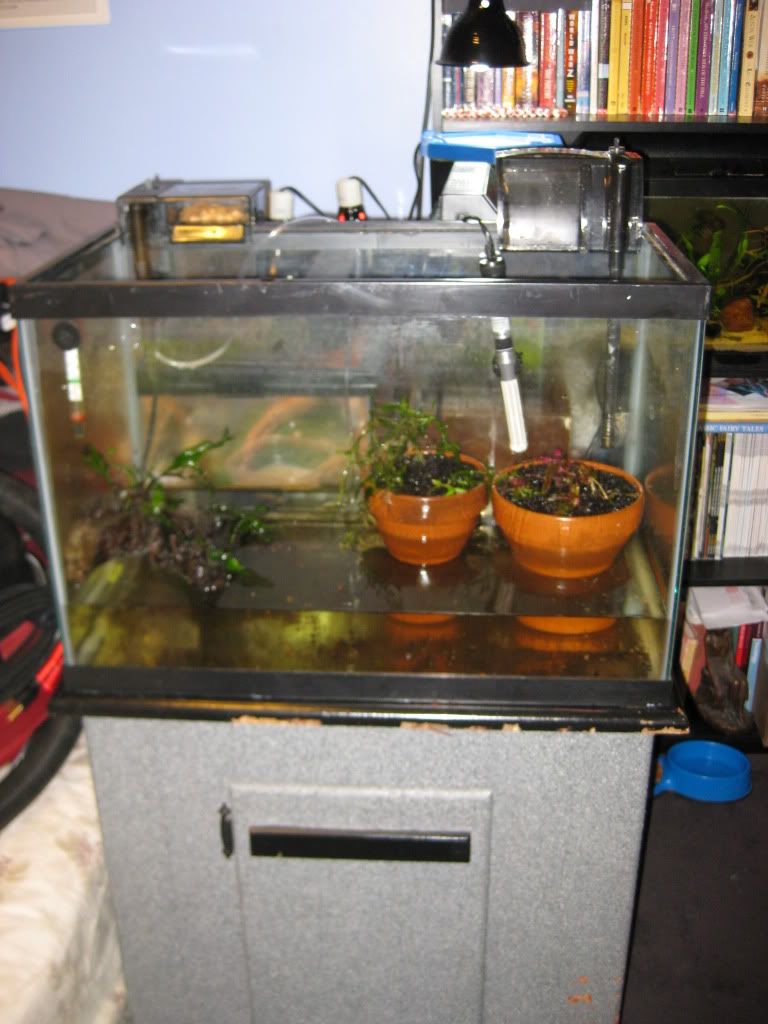 Everything back in it.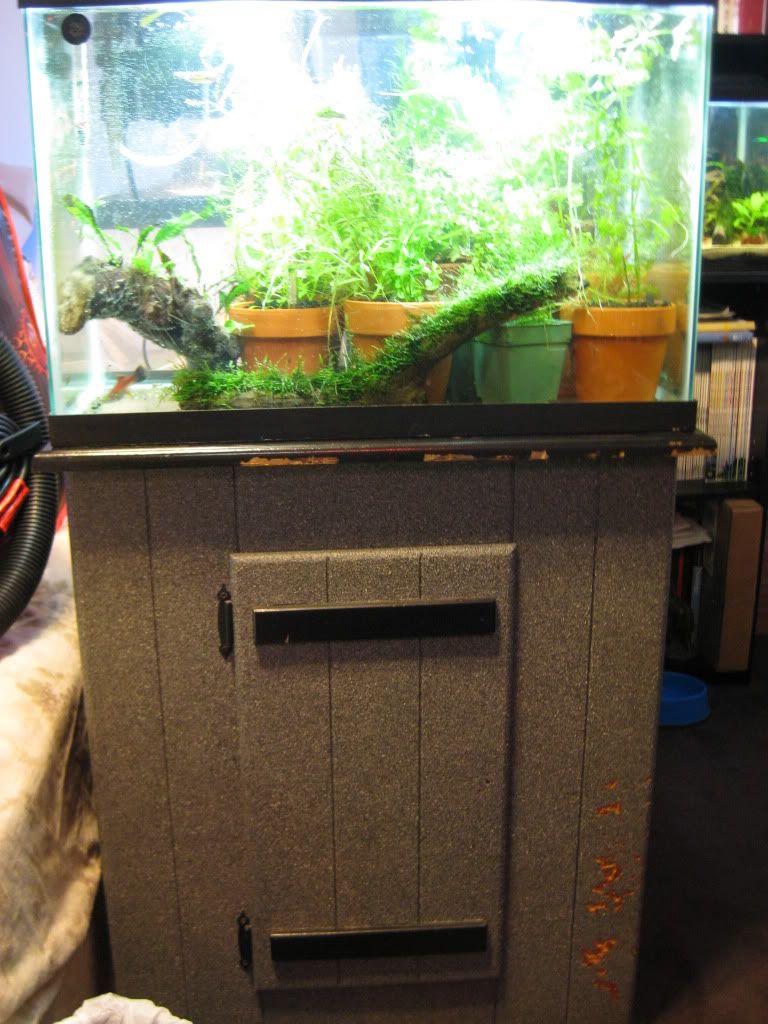 FTS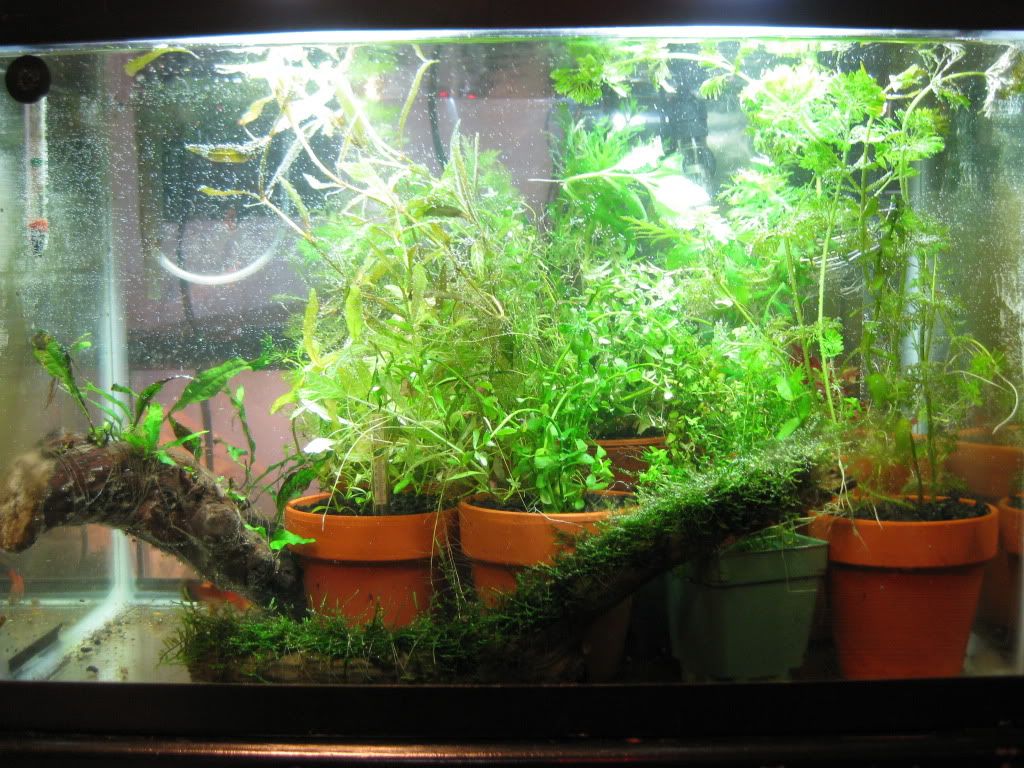 Left side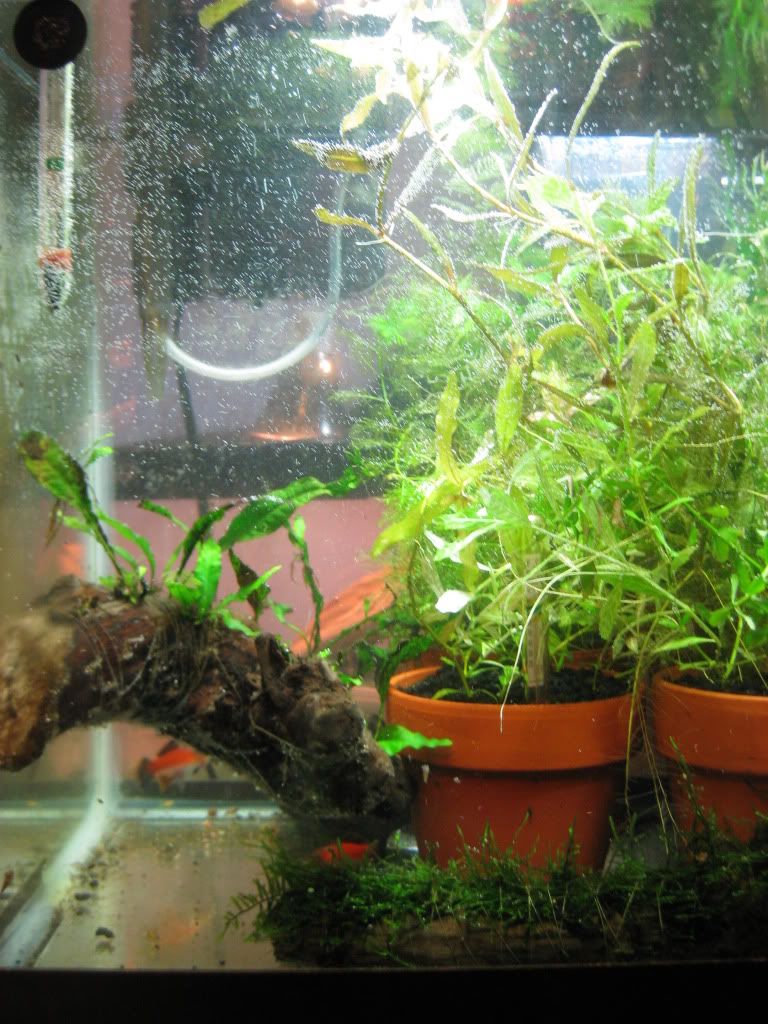 Middle
Right side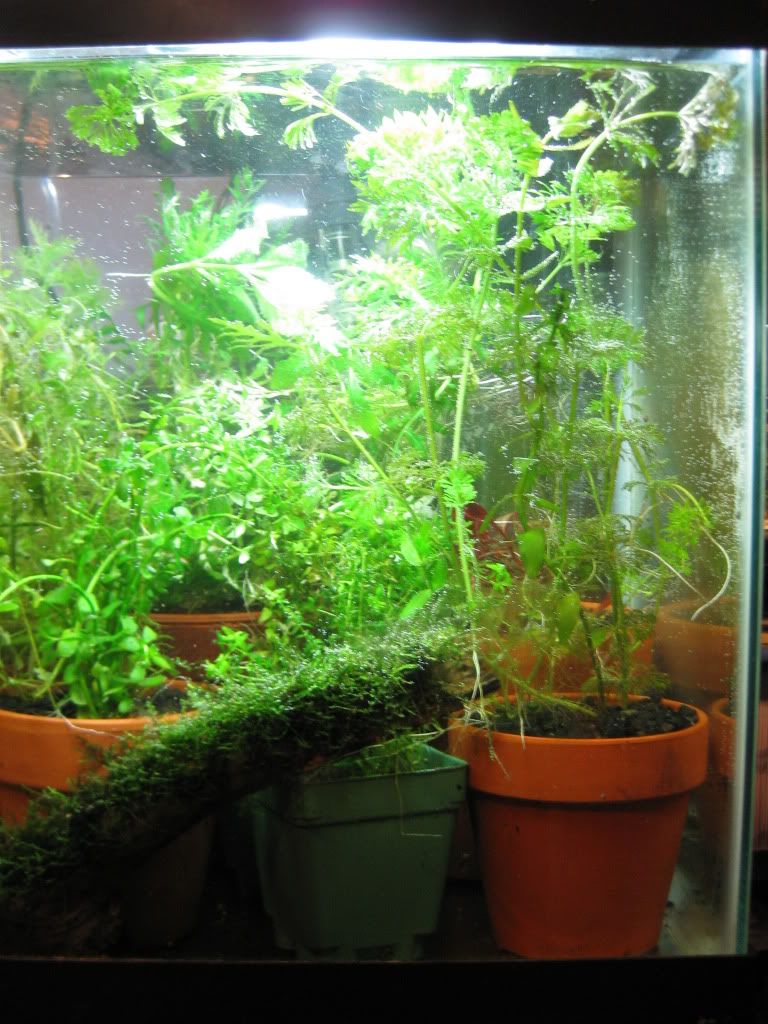 The fish. Finally got a picture of them. Both females look pregnant, and I have counted at least 10 fry so far.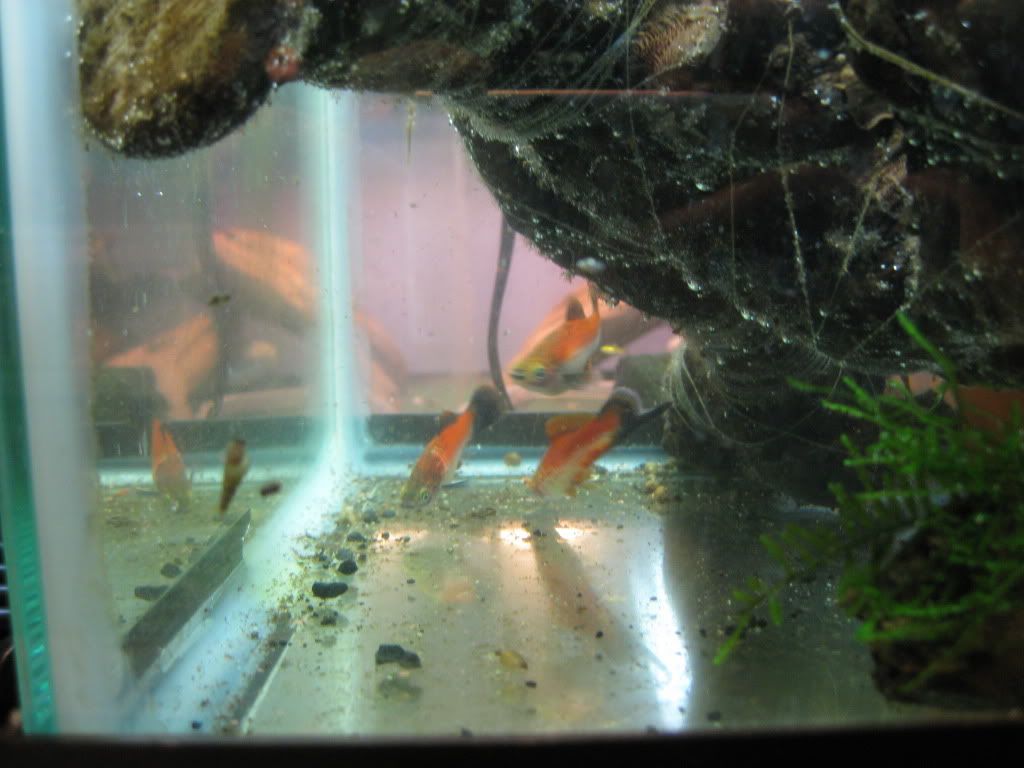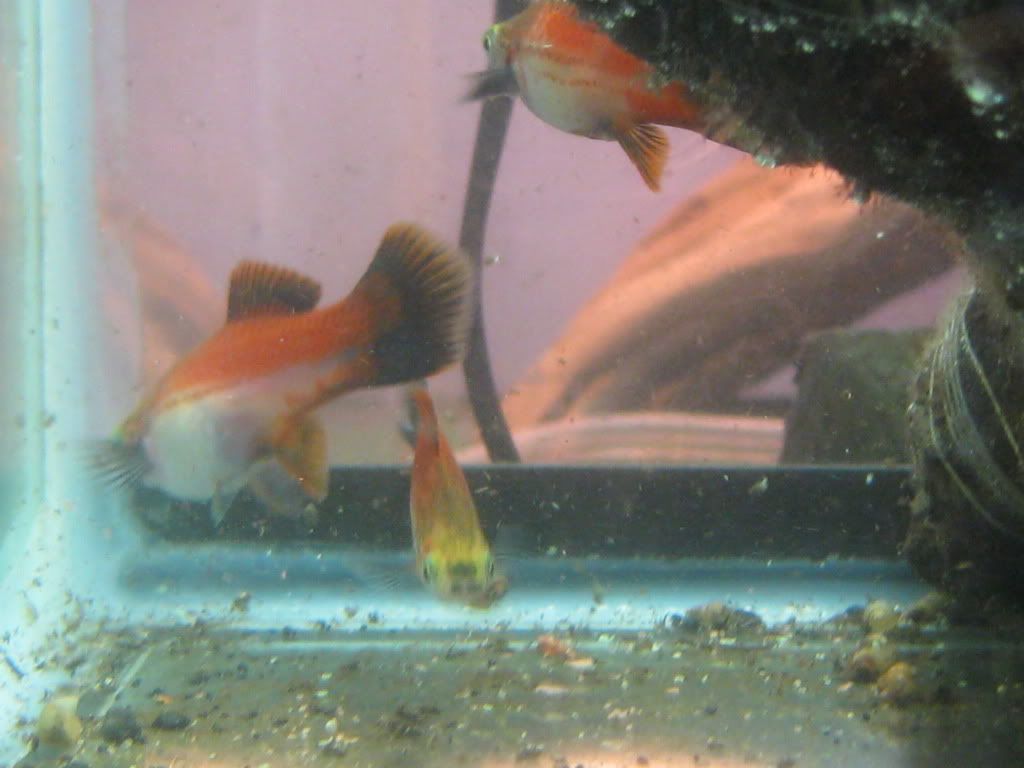 I am contemplating actually scaping this tank now that it is not on the floor. But we shall see.