@all: Thank You very much!
<<it looks like you've got amazing setups going on. Looking forward to seeing them posted!<< Oh, hopefully i have not raised too high expectations. At the moment i've got only one aquarium and can't spend much time in "aquascaping" and taking photos. Below at first I've posted a few photos from aquatics in the bot. garden, i'll try to add more photos later.
<<It sounds like the botanical garden is a very interesting place to be. <<
Indeed
But it becomes increasingly difficult to maintain the plant diversity in this rather little botanical garden because of money and manpower shortage.
The following two pics show outdoor concrete boxes planted during the warmer months with tropical/subtropical water and bog plants:
Echinodorus aschersonianus, Bacopa australis
and
Eleocharis
spec. "Xingú", late summer 2005: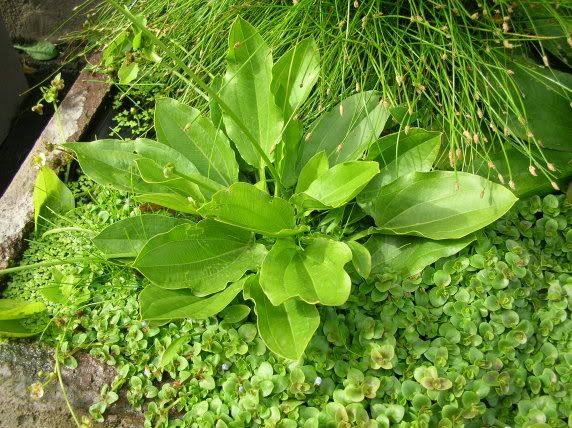 A flower of
E. aschersonianus
with a hoverfly:
In a box for hardy plants:
Echinodorus schlueteri
(probably a variant of E. cordifolius), survived the winter 2004/05 without protection:
E. longiscapus
from southern Brazil, submersed during the winter in a slightly heated outdoor basin:
In one of the greenhouses:
Echinodorus berteroi
(surely some of You know this burhead from the nature):
A flower from the latter:
A chain sword of the
E.-bolivianus-
group, originally described as
E. austroamericanus
by K. Rataj (1975), developing runners only when submersed:
Flowers of a very similar chain sword, newly described as
E. australis
by Rataj (2004):
Another chain sword,
E. angustifolius
:
Alisma lanceolatum
, one of the three European Alisma species, in a pond in the springtime:
You see, Alismataceae are a special interest of me...
-Heiko