So I have finished up my LED project tonight and it is very pleasing. The backpack turned out great and the hood looks nice hanging over the tank. Within a half hour of turning on the new light the plants started pearling, more so almost immediately after dosing TPN+ and potassium.
I can't believe I put up with the other T5no fixture for so long. It feels like I can see everything so much better now. I swear that the fish and shrimp are more active too but then again it probably boils down to me actually being able to see them. Haha.
Total wattage is 18 for 4gal so 4.5 watts per gallon. I'm sure the par readings are stellar too. I plan in upping the CO2 and ferts slowly to balance everything out.
I cannot wait to trim the long leggy HC and have it grow into a carpet. I plan on adding some Erio C. And DHG, replacing the anubias nana with petite and so forth to bring the scale of the plans down from the large low-mid light species.
Here are the pics. Sorry if they are a bit washed.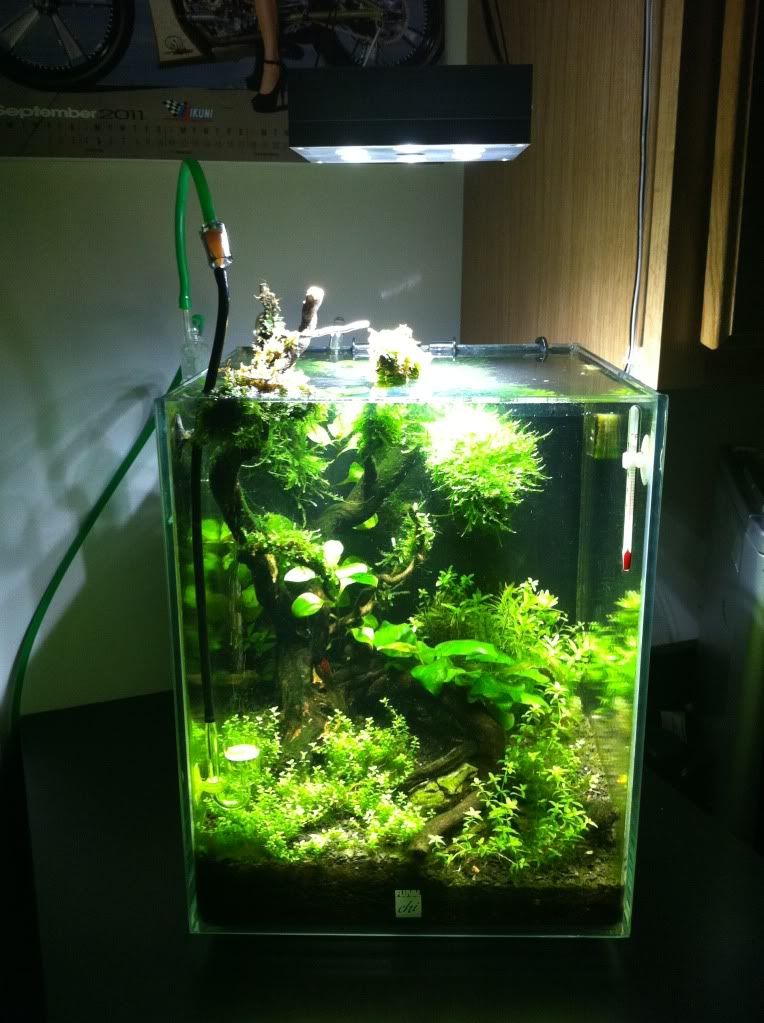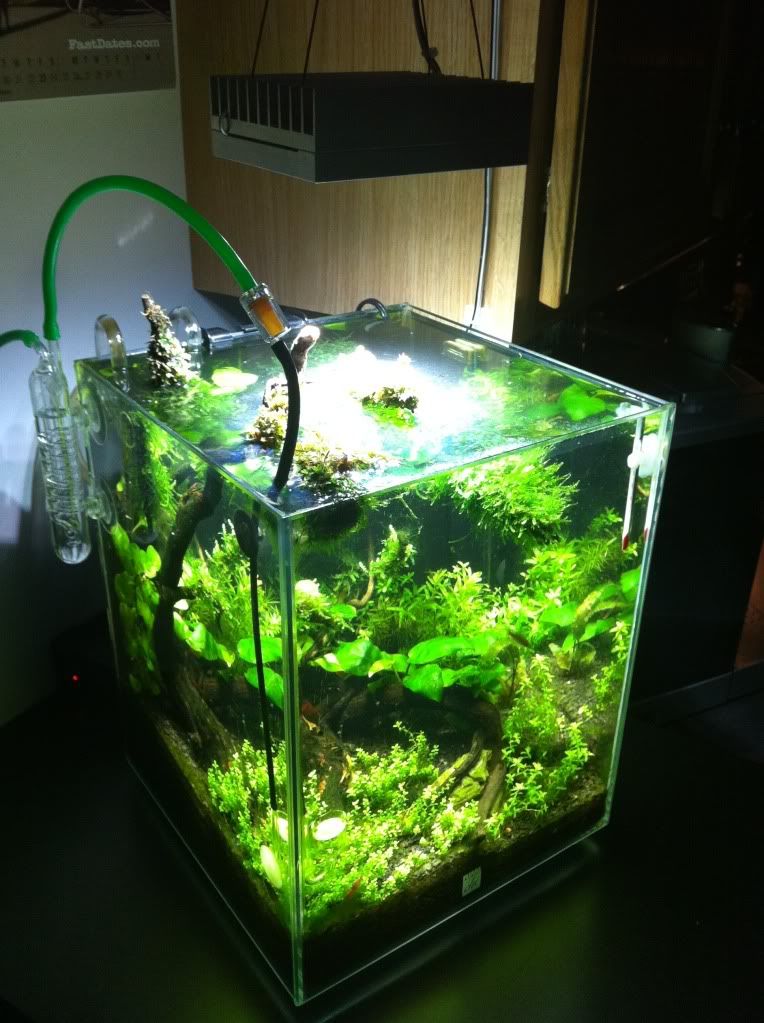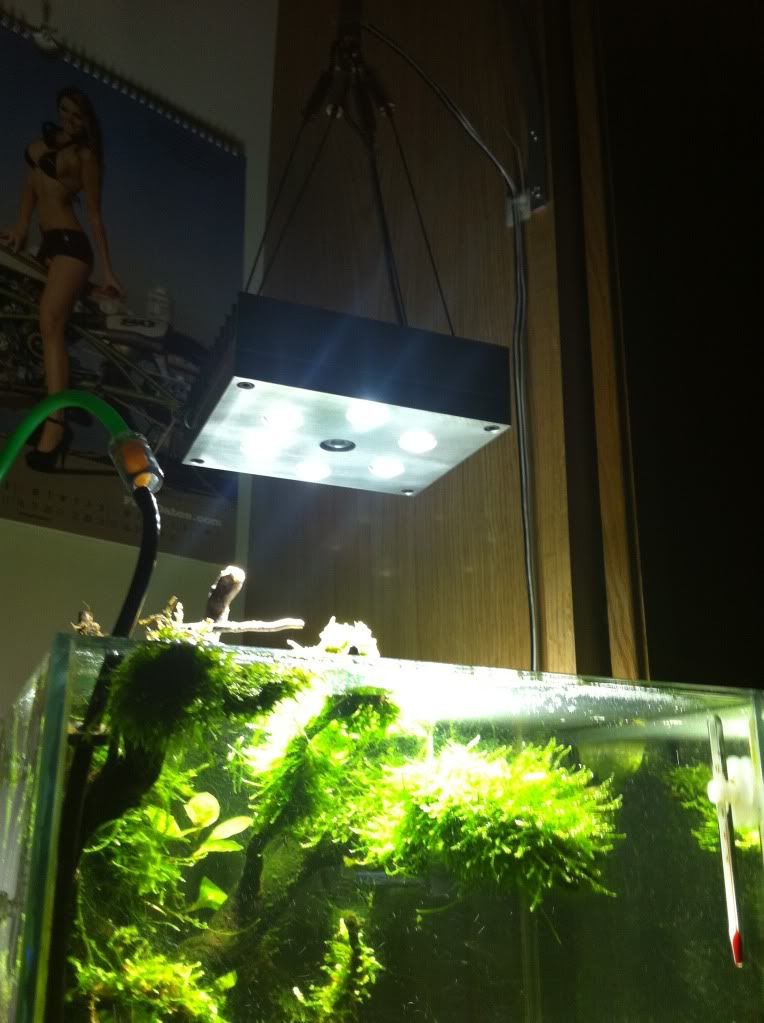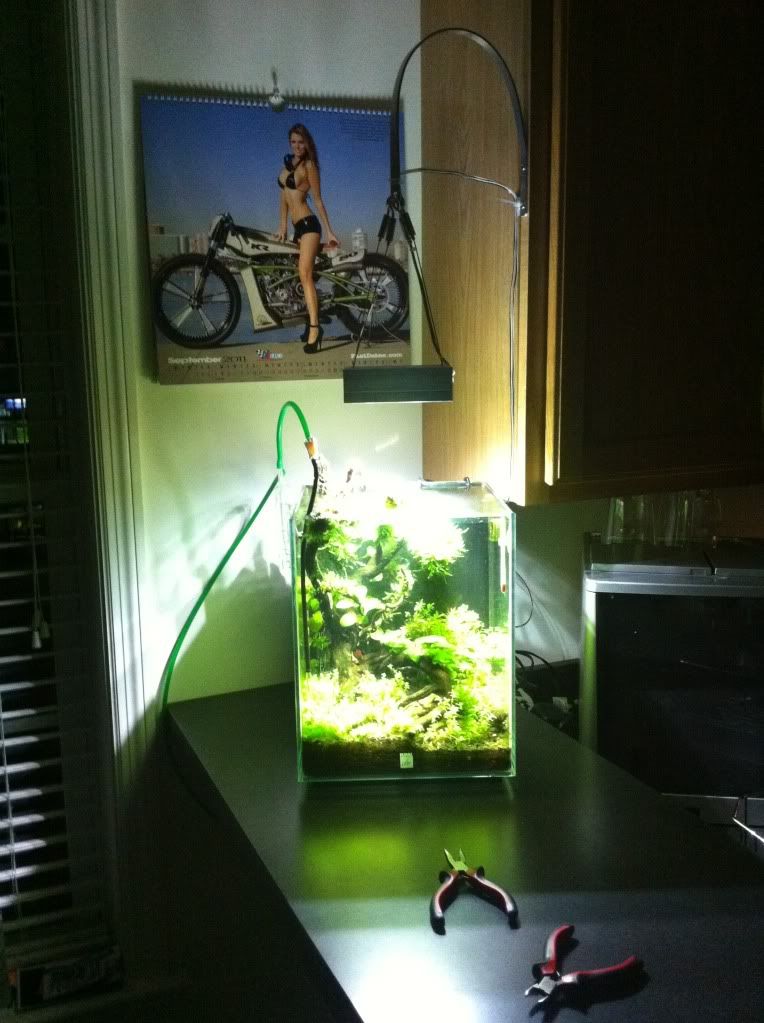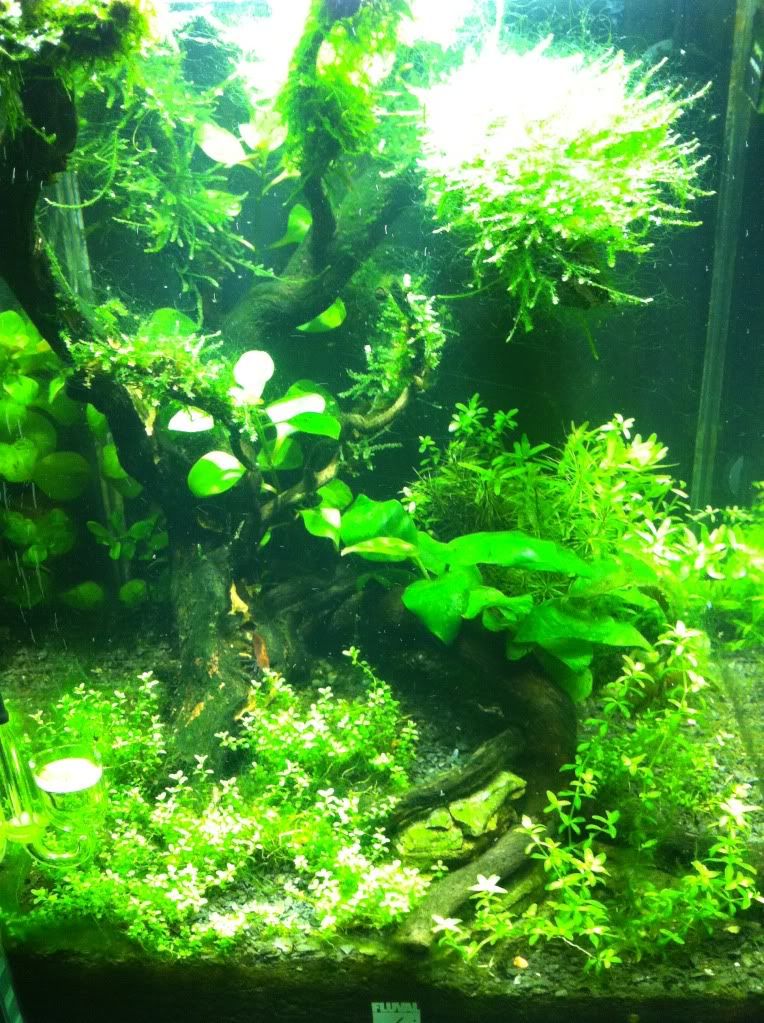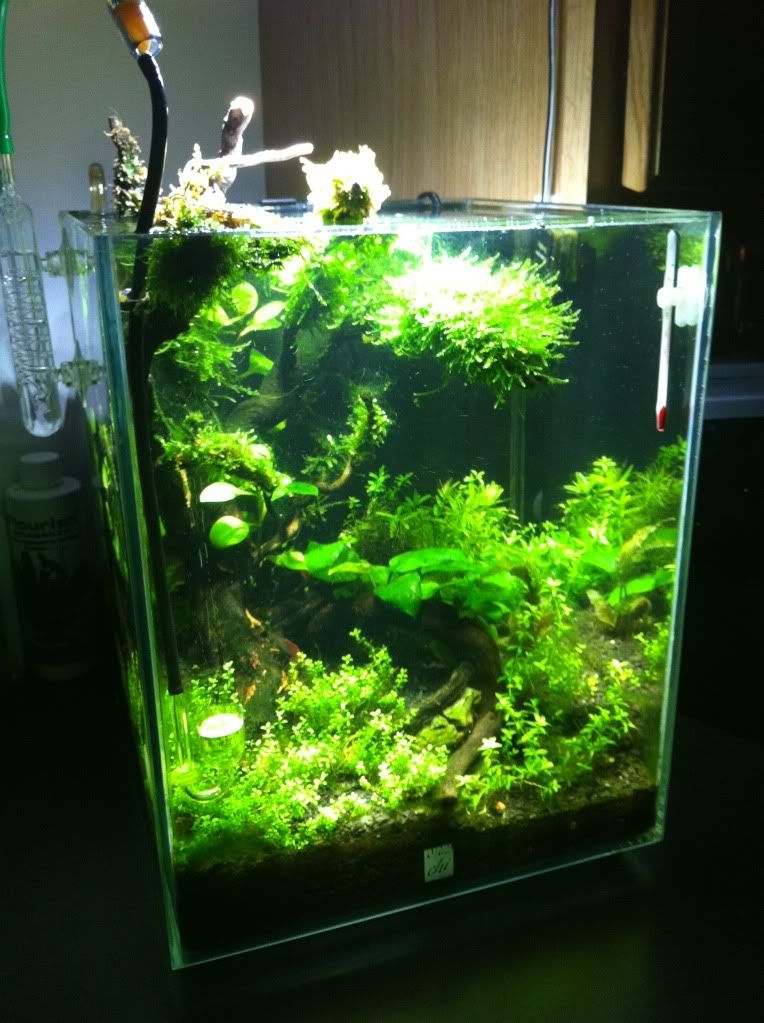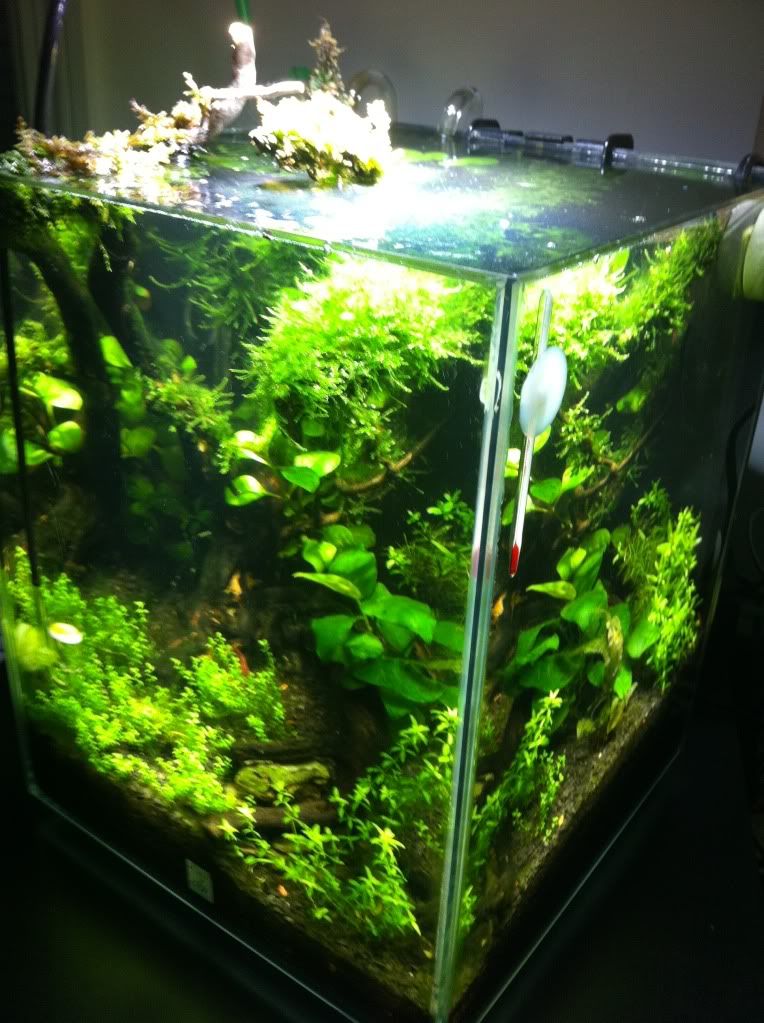 Here is a before shot from awhile ago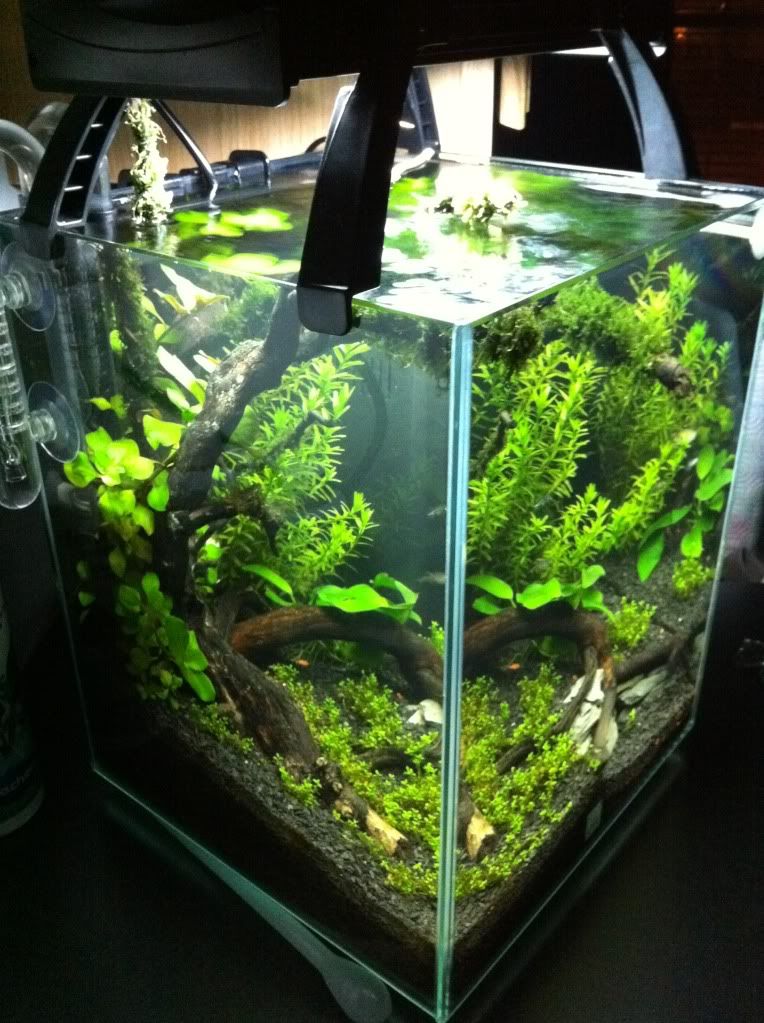 Enjoy