Equipment update:
Still running the Rapids mini canister filter with Ehiem lava rock in the main chamber. I did add some ammonia crystals and Seachem SeaGel in a bag to the secondary chamber.
I also was fed up with the sintered glass diffuser and bought on of those new MixMax reactors. That thing works great!!
CO2 comes on two hours before lights on and goes off one hour before lights off. Photoperiod is 10hours, 12pm-10pm. Running 1bubble per 2seconds.
Haven't checked water in three months other than one ammonia test after a dosing of TPN+ to confirm that the urea in that fert was what caused my hair algae outbreak. I have since switched back to Seachems Comp. Liquid fert.
Pics of equip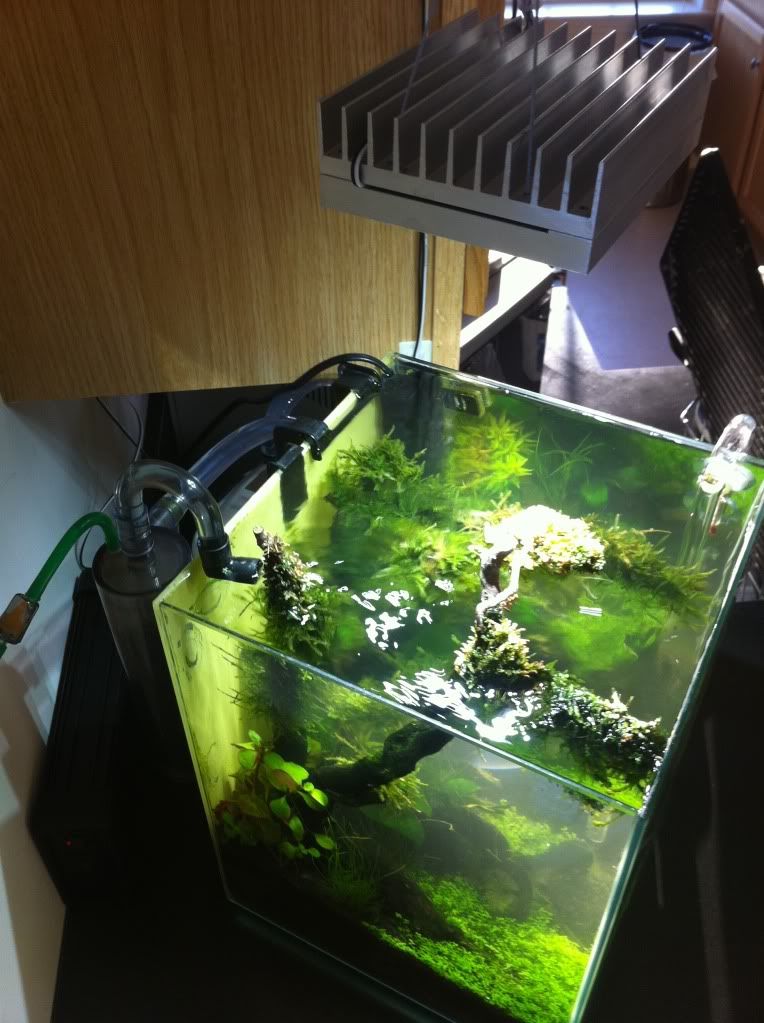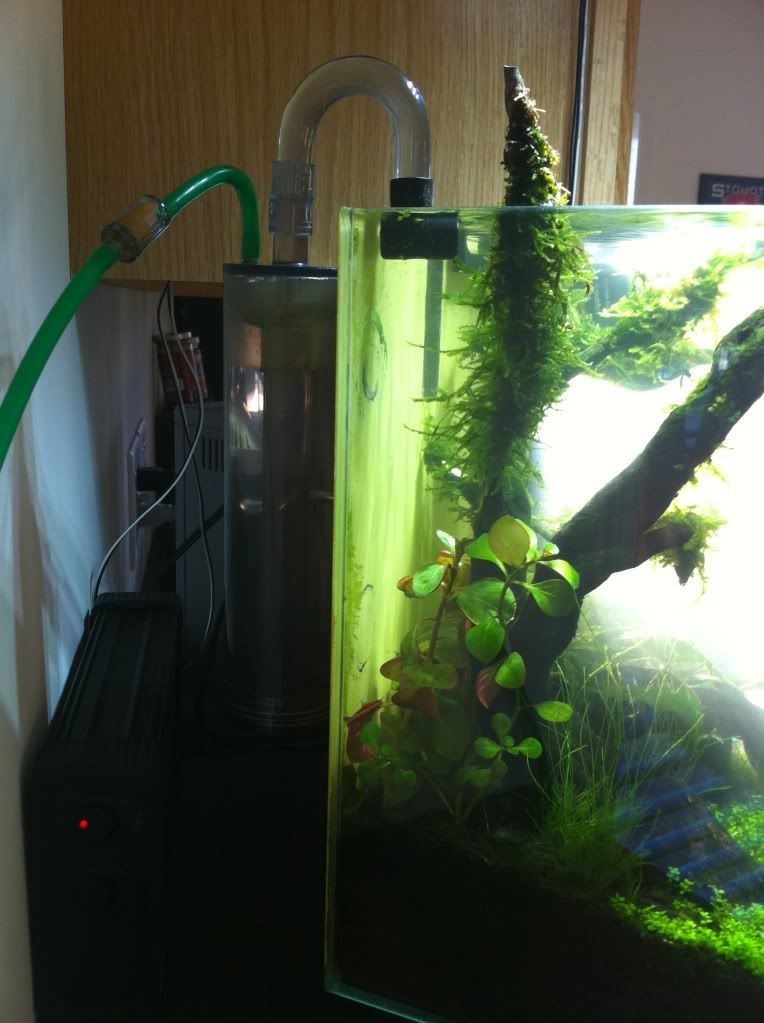 Pic with sunset that shows slight haze from green water. And one of two male CPD's.