I was somewhat surprised today to find that a breeding pair of Rainbow Cichlids had formed. Evidently, they are substrate spawners. Which is kind of annoying if you have a planted tank. Oh well, not much I can do. I suppose that I am surprised because I tried to overstock the tank to prevent this from happening. I didn't want the fish to pair off and beat the crap out of each other, but I have to say that what I've read about Rainbows have been mostly true: they have a nice temperament. They chase, but only for about a foot, and it is all for show. But they will even go after the tetras!
A few more pics to add to the ones that I took and posted yesterday; they are in "high def," so if you want to click on them, you should get a closer view:
The "breeding area" is between some driftwood and some Ludwigia Grandulosa. If you look closely, you can see the pair: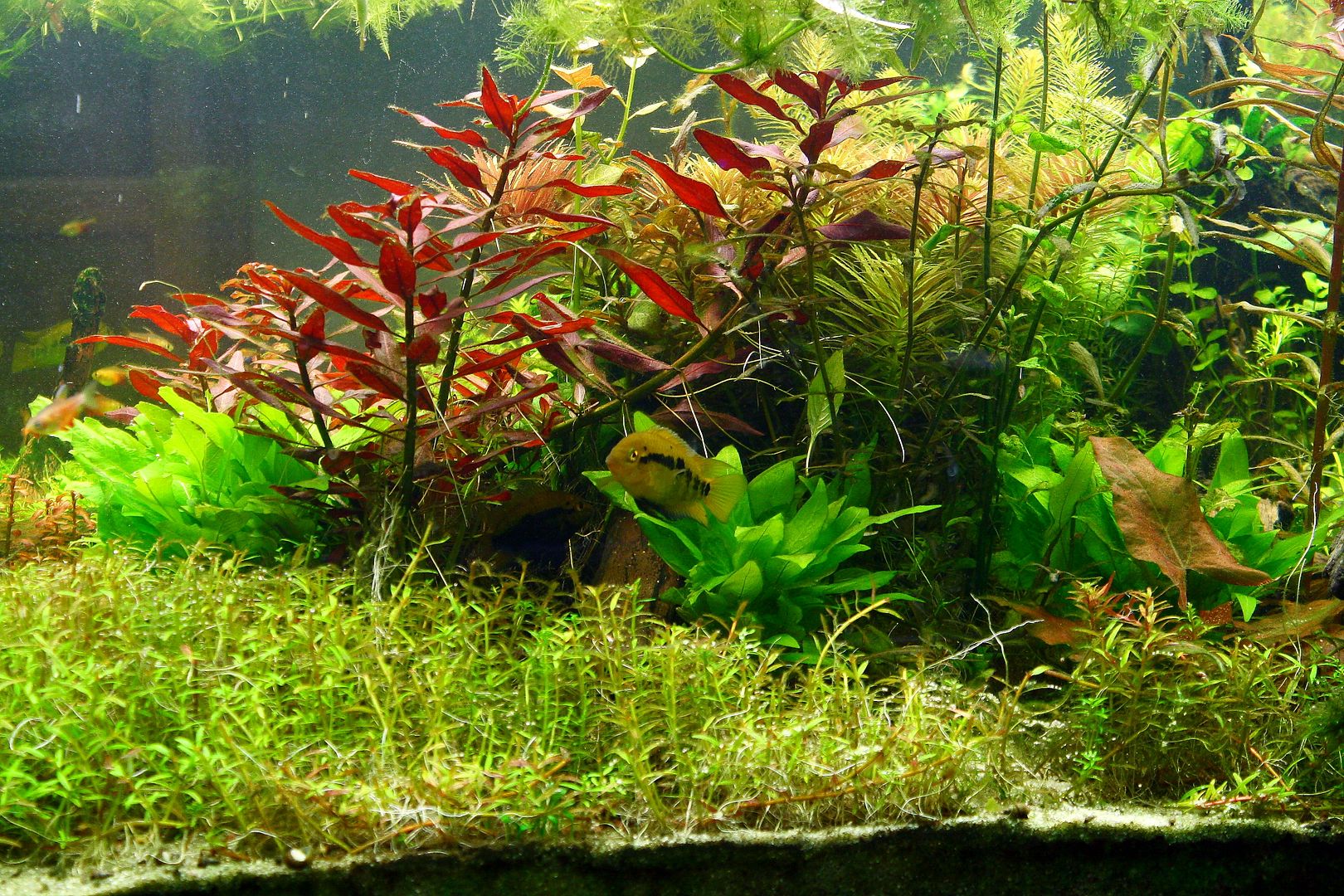 Better Shot of the pair in their chosen spot: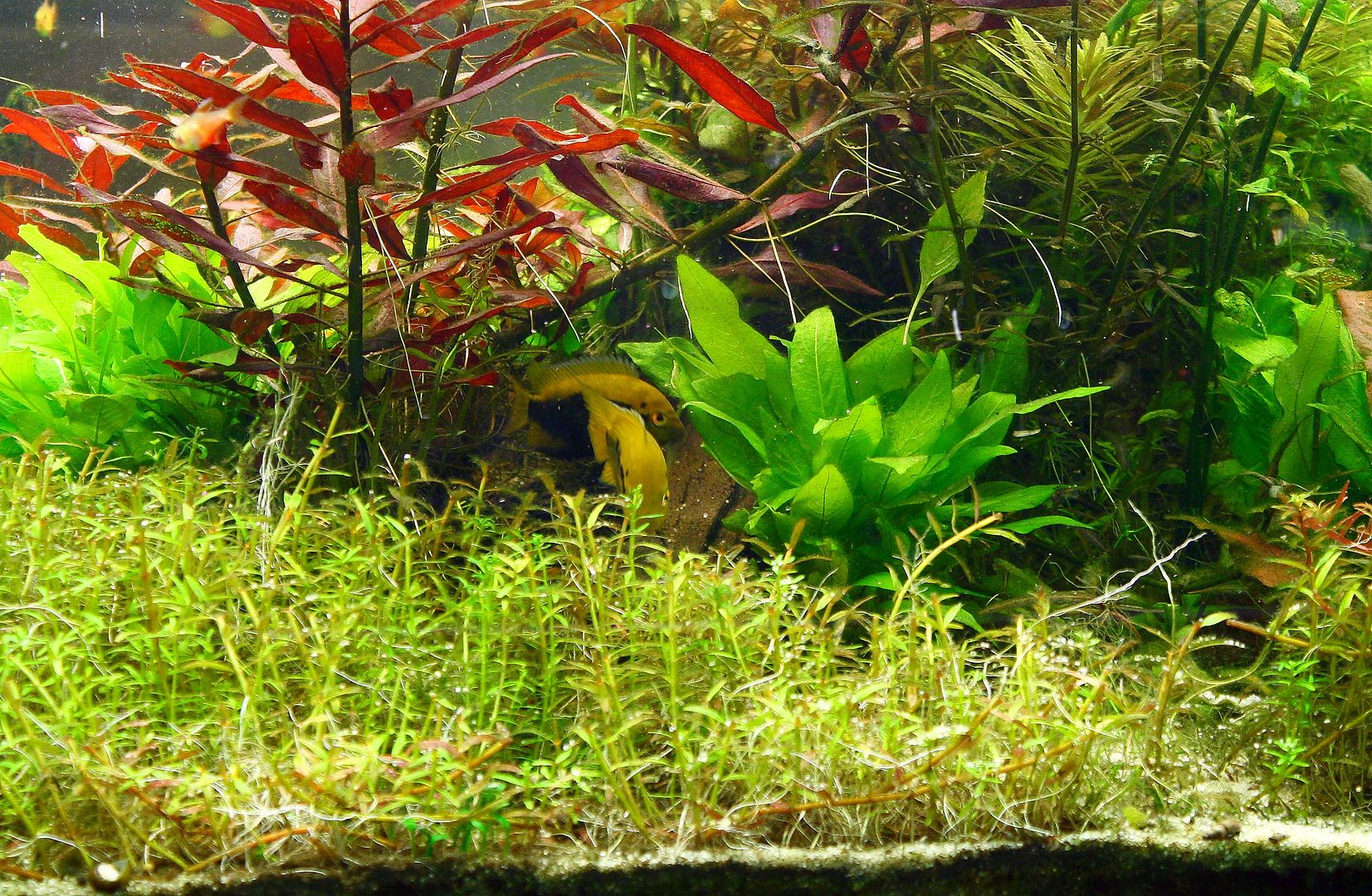 The male has very dark blue pectoral fins and the female is very dark blue on the entire lower half of her body in the background: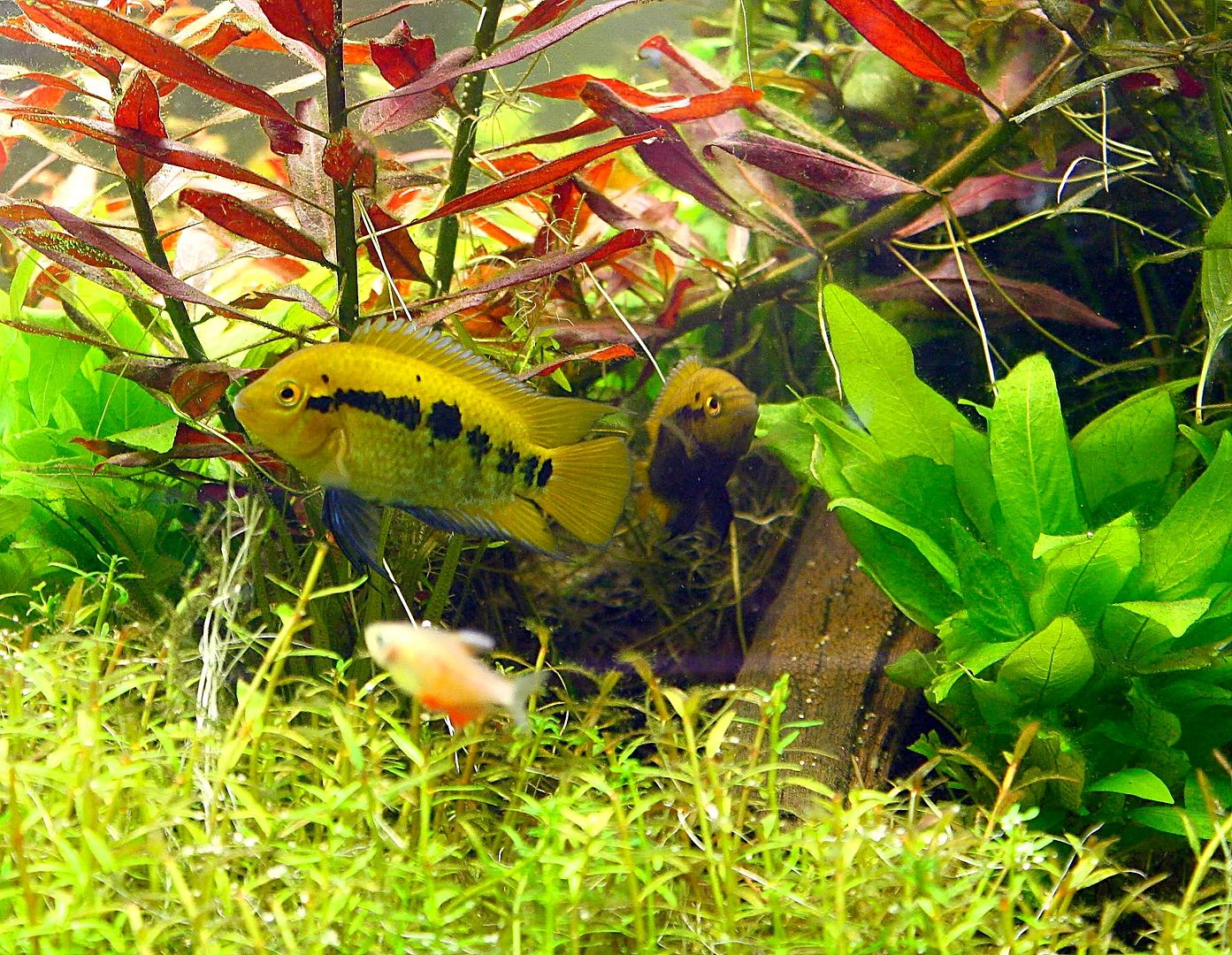 Another angle: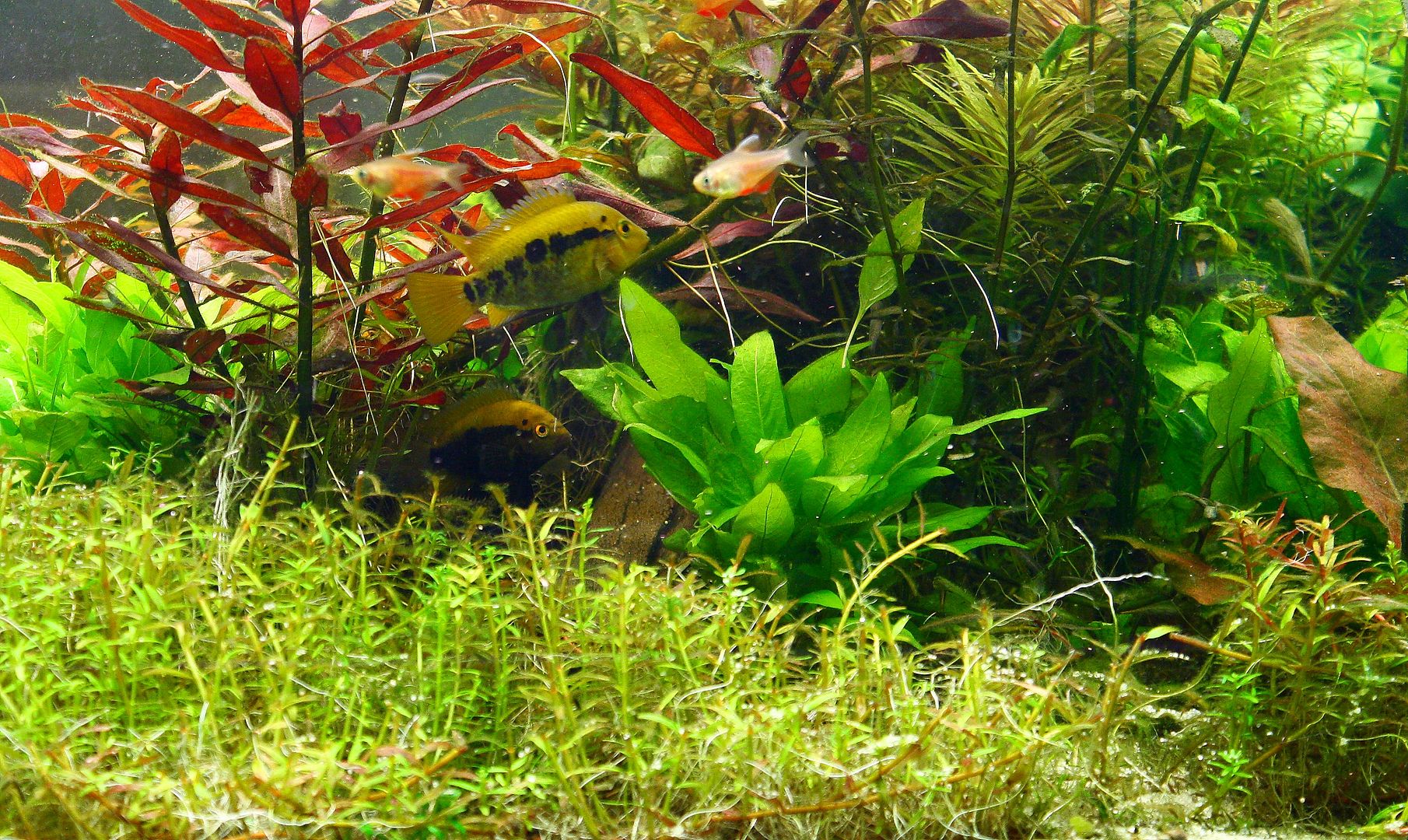 Look at the somewhat striking contrast from the dominant male as compared to some of his other tank mates: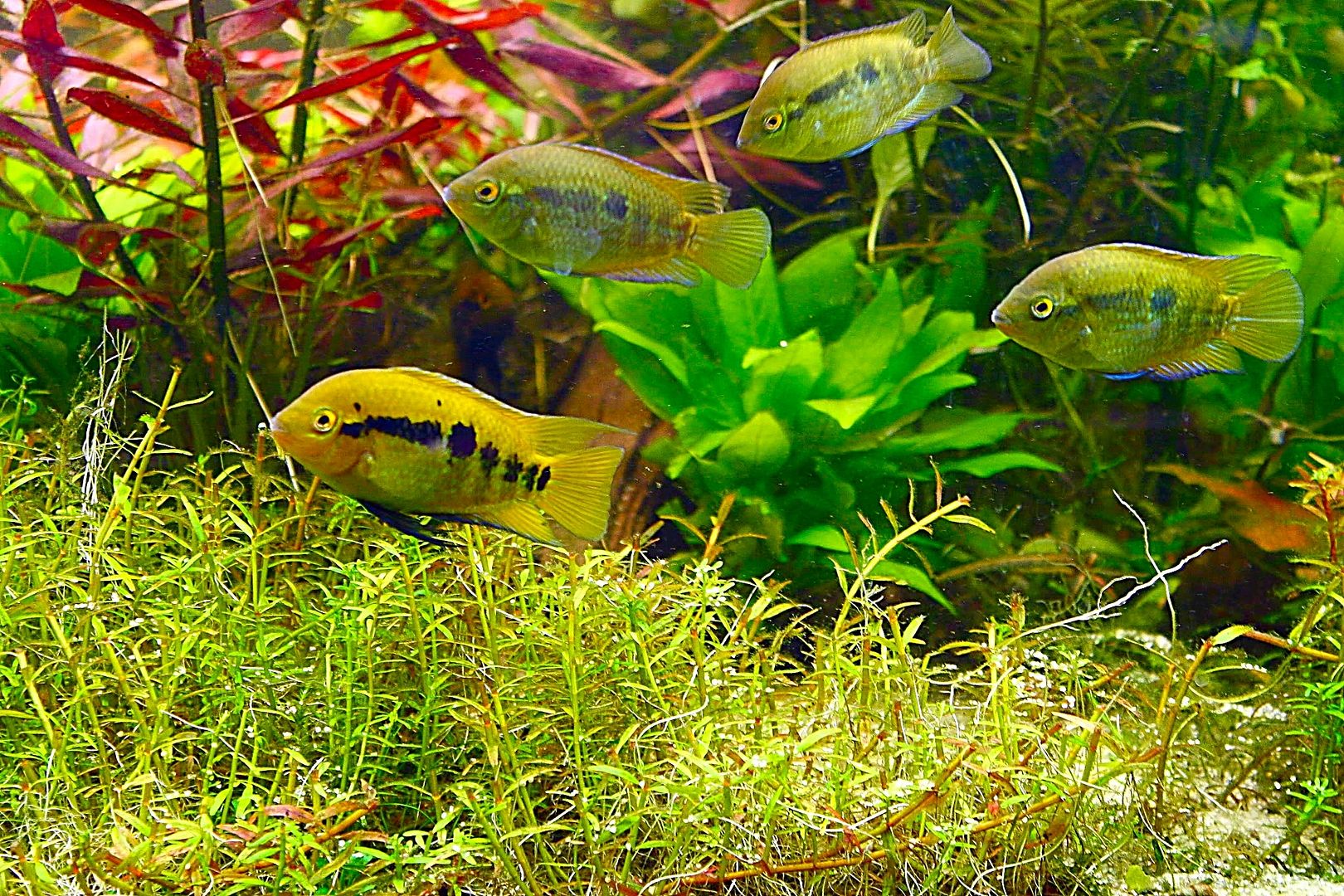 Picture of the female alone:
Here is a picture of the two, female on the left. This would have been a great shot, but the female is so shy that she only darts around now. But, it gives you an idea of her stark coloration!
Nice shot of the male, alone: