New Pics!! Lots of them!!
So, it was quite a day yesterday. I had seven plant packages that I had to ship out to some friends and hobbyists, and afterwards I had decided to do some rearranging and trimming. I started with these projects after returning from the Post Office with the boxes for shipping plants, which would have made it about 9:30am. Took a break to run said (and now "full") boxes back to the Post Office, came back, and dug into the little project of trimming, moving, trimming (again), cleaning, water changing, fertilizing, and cleaning the outside of the tank. I think I wrapped things up at 7:30pm last night, and I didn't take a lunch break. I did take a quick 5 minute break to shotgun a Diet Cherry Dr. Pepper in the mid-afternoon. Back hurt last night, but it's fine today (surprisingly)....I've GOT to figure out how to put this lighting on a track system; suggestions needed!!!
Obligatory "Before" and "After" pictures. If you have dial up internet still, come back tomorrow.
I'll do this in a series of posts.....so the Pre-trim shots...this is what happens when I leave the tank along for about ten days:
Left Side-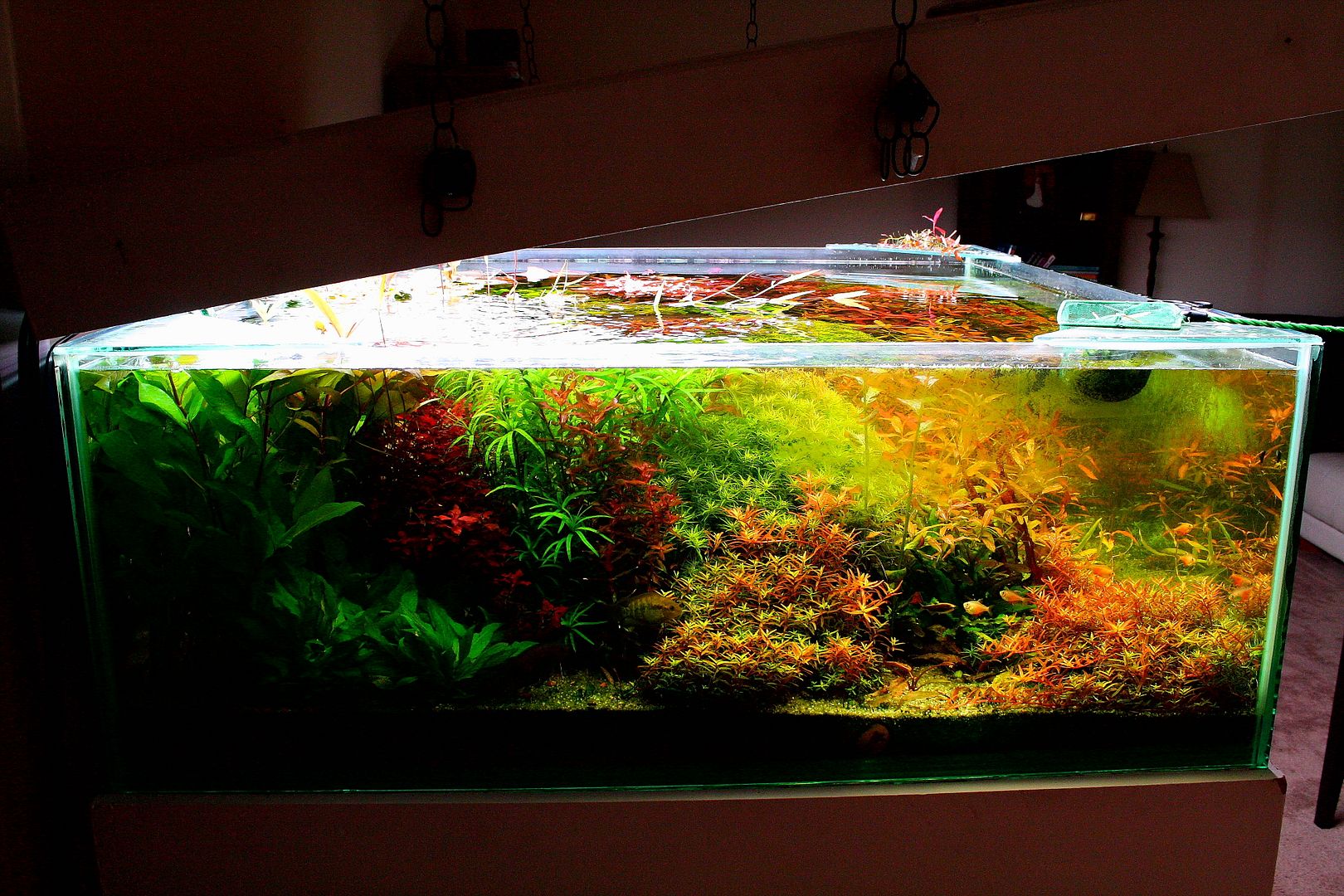 Front, Eye Level-
Front/Right Corner-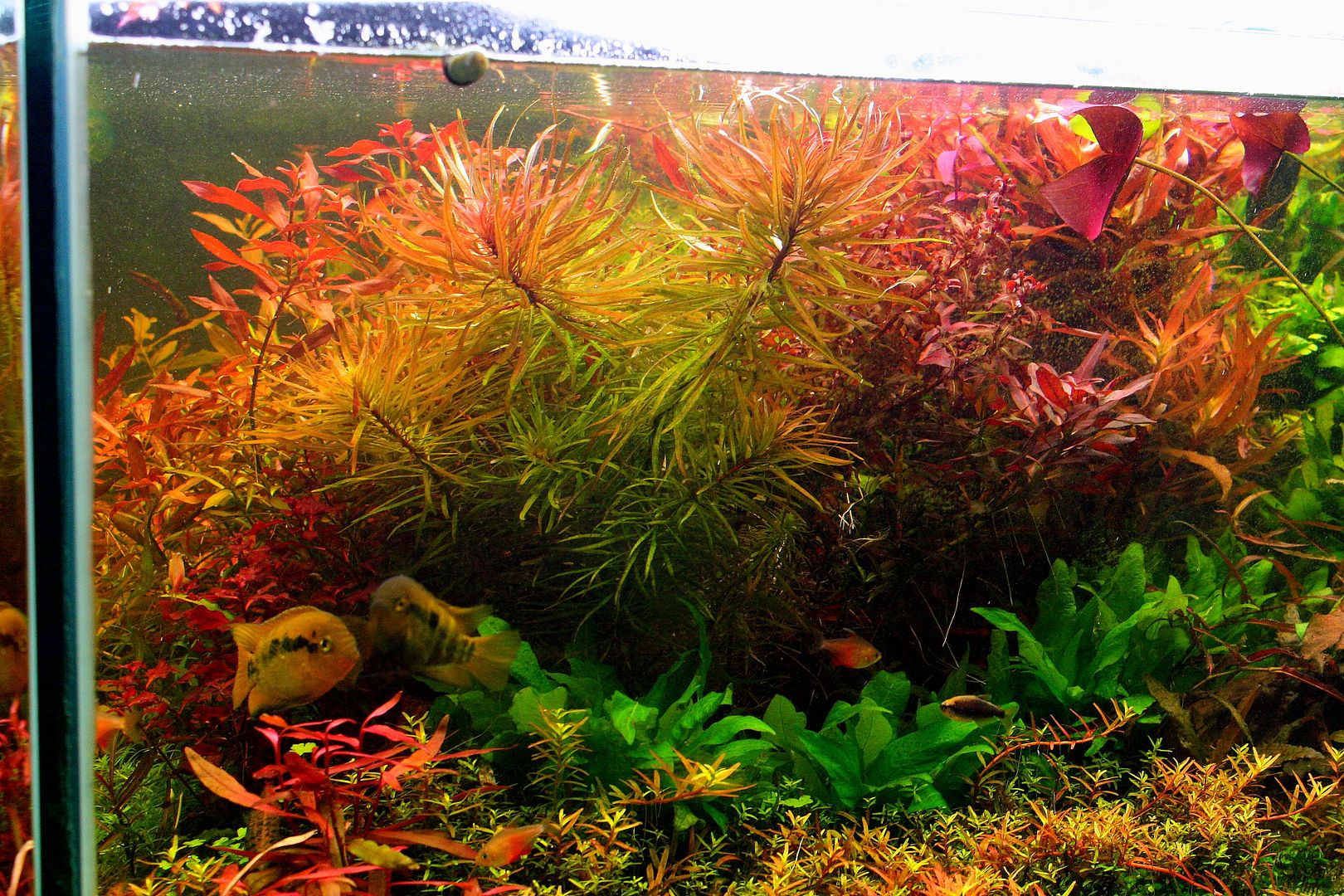 Right Side-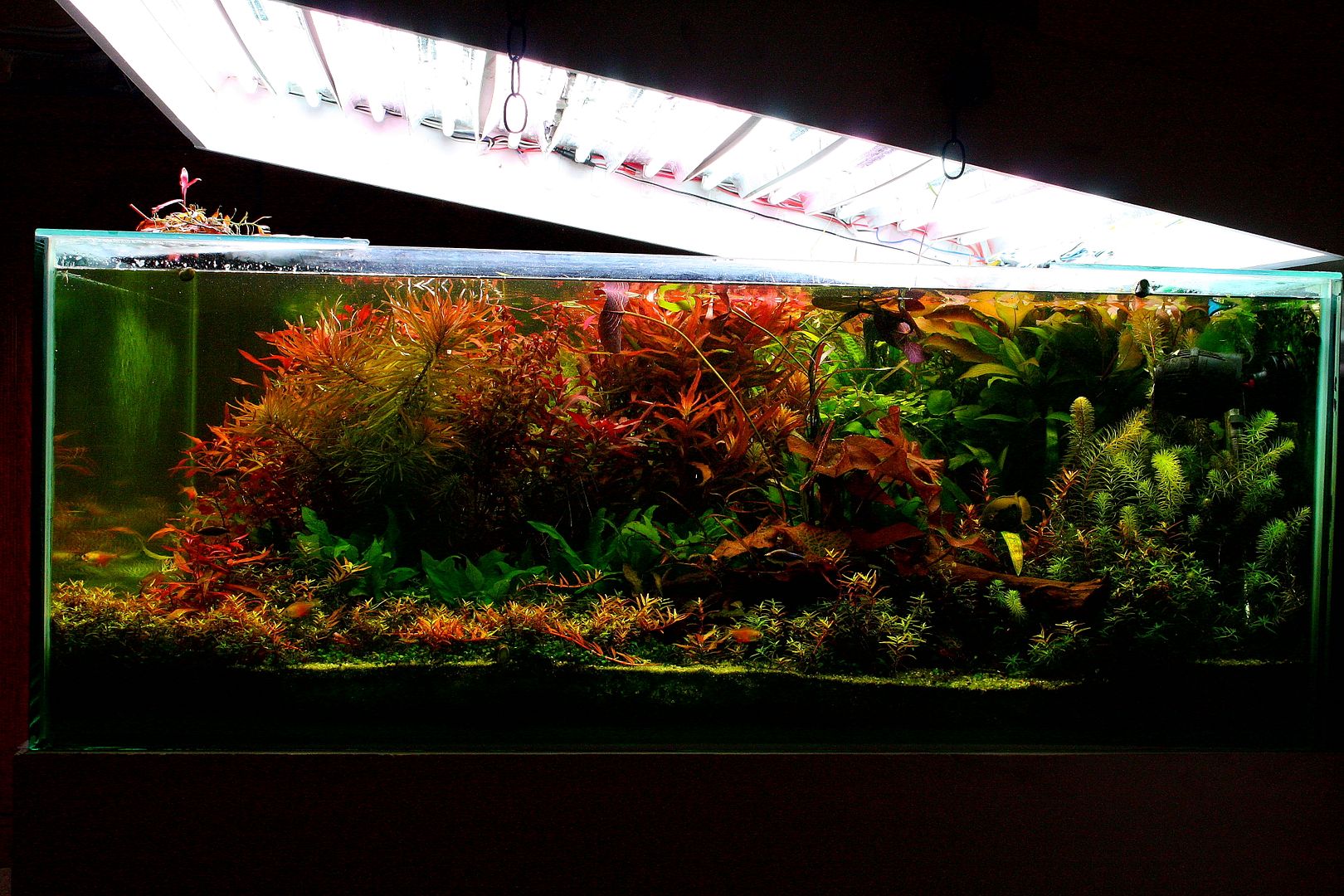 I don't know what's going on here....the Lotus leaves are roping around each other and threatening to choke my Hygro Lancea-
Upon closer inspection, I see that I have a juvenille Blue Kerri Tetra (dead-center of pic, by the Sagittaria Platyphyta leaf. I've never had a successful tetra survivor ever from a spawn. Nifty!
Some random species shots:
Rotala Mexicana 'Goias'....though it may appear to be a nice portion, this amount equates to an area about half the size of my palm. Tiny plant-
The last ones are for the crypt lovers: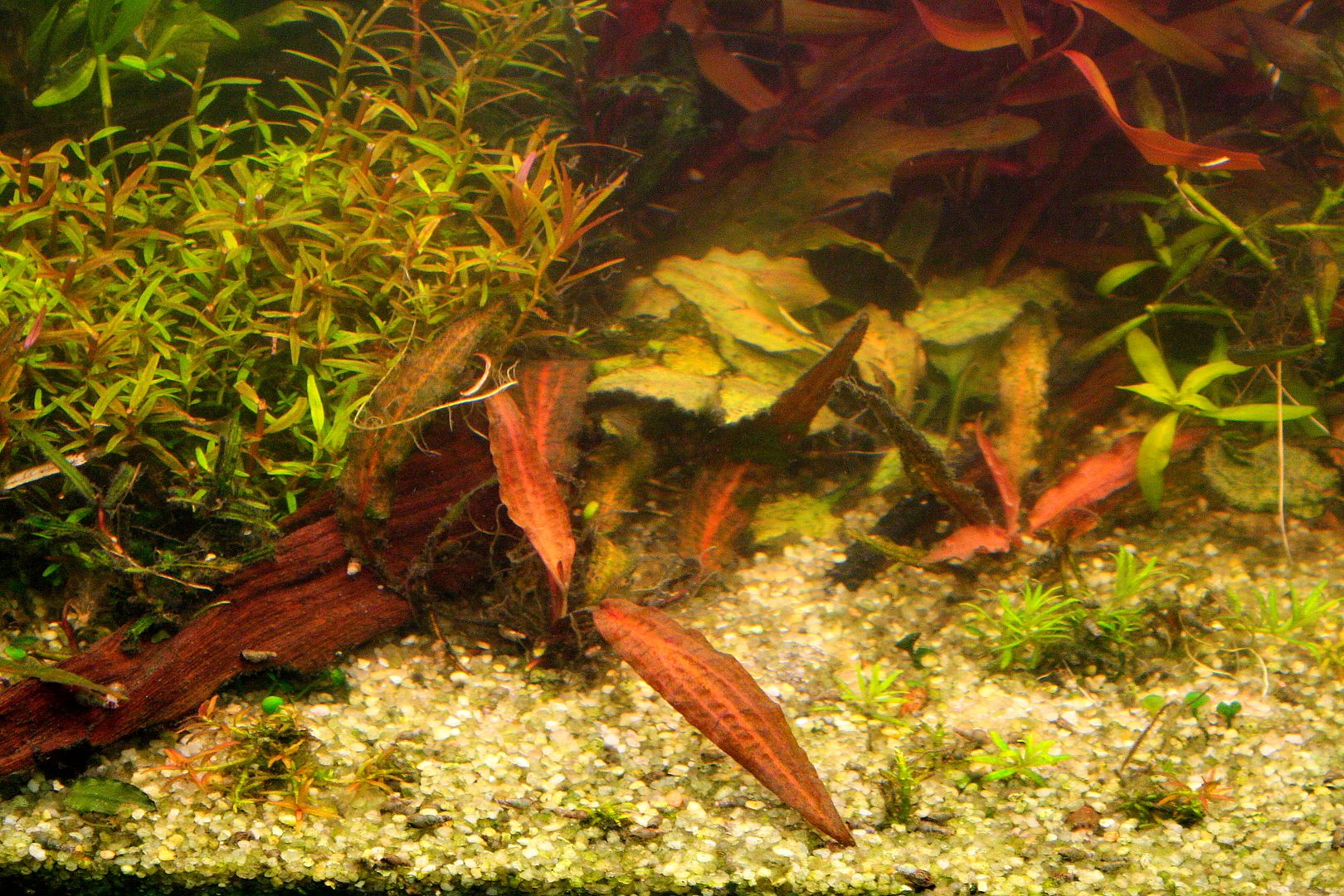 New two crypt Kota's I got last week....you can see C. Nurii close by: