Silver lining to every cloud, the recent water changes have done a great job of clearing the tannins, and I probably got the best pictures to date of the tank. Setback or no, it's doing well overall. The fish seem fine thus far, and could have stood to skip a few meals anyhow. fwiw, these pictures are taken with the elevated NH3.
The right front corner with the rock pile has been replanted. Some anubias hastifolia, and a scattering of moss.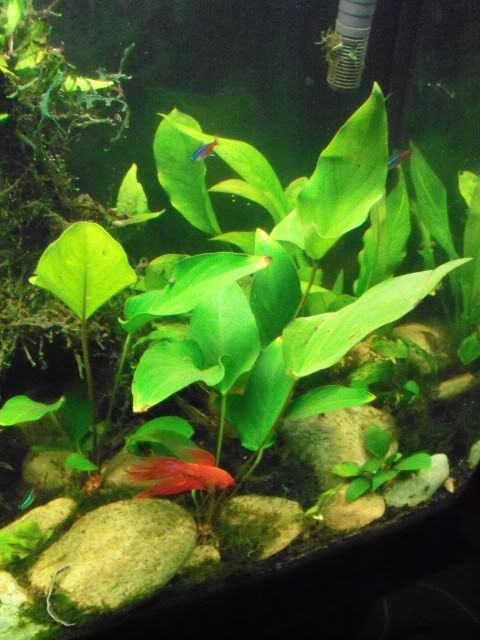 The samolus had been in decline, but is perking up with the addition of Excel. Maybe it just needed a push to get started. Malaysian trumpet snail cruising in the foreground. Can't say enough good things about them.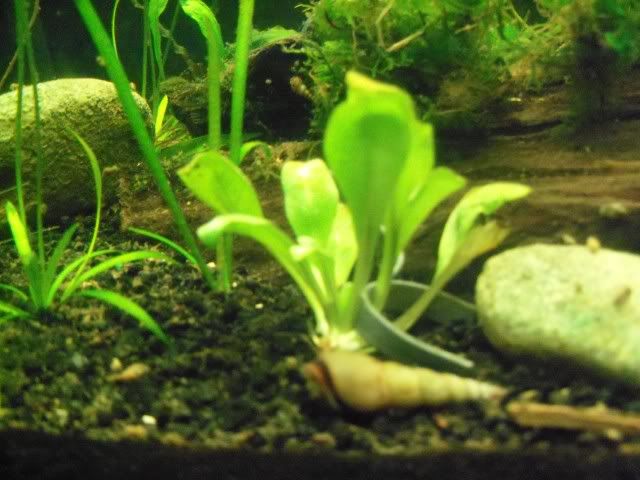 The whole left side of the tank is doing better with Excel. It was just sort of wallowing along before that. The new green growth on the dwarf swords is all in the last week. I cleared the wreckage of what was there before. Crypts are visible in the background, re-emerging.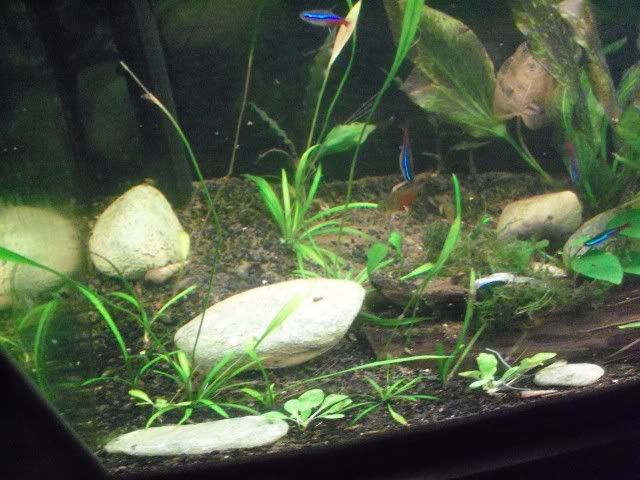 Speaking of crypts, here's the other set. It's also the glass cat's favorite hangout.
The val has been going gangbusters. I pulled the moneywort I tried to float. The val just dominates too much real estate. It's also much better suited to the violent surface flow.
Finally!!!! A good shot of the Tinwini danios. The largest are barely an inch. I really like this color form.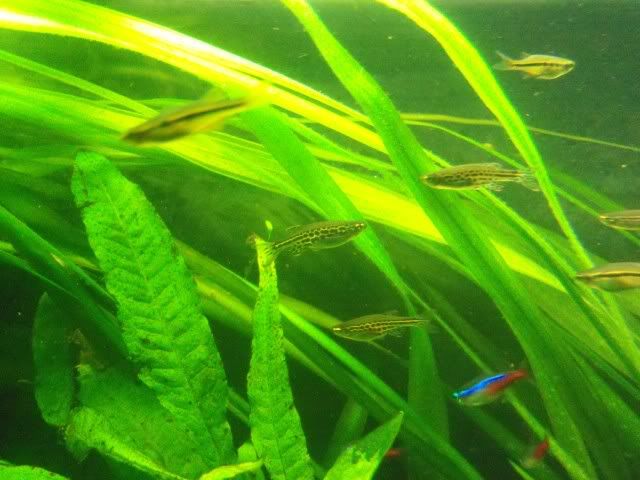 One of the baby "blackberry" shrimp. I guess I should just call them Malaysian shrimp because the second (and more numerous) generation is brown.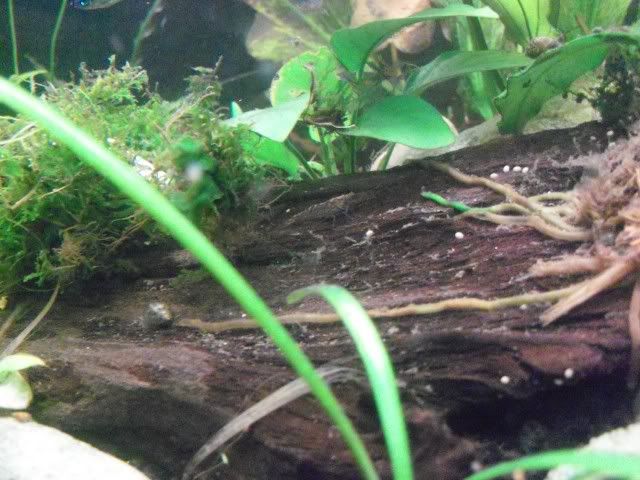 I suspect with cutting out the pH junk and doing a few more water changes it will right itself in a few days.