I have not found a lot of information on the best LED combination for plant growing and viewing. So I will start an experiment to find this.
I have been working with LEDs and reef tanks for a couple of years with good results. What I have found is that some corals do better under specific LED color combinations while some just need generic Royal Blue and White LEDs. I think this is because different corals grow at different depths and specific light spectrums get filtered differently by the water. Plants on the other hand should be more generic and I should be able to find a specific color combination that works well for all plants.
I have a 75 gallon freshwater tank that I previously tried to grow plants and failed because I didn't have enough light and was trying to grow plants that needed high light and CO2. I setup two 24 LED units, one for each side. I bought a bunch of plants from fleabay. I am going to separate the plants on both sides. I will begin with both side running 20 Cool white, 1 Deep Red, 1 Royal Blue and 2 Blues. Once the plants show similar growth I will change a couple of the whites on one side to a different color (green, cyan, red-orange, red) one week at a time to note the growth and coloration of the plants.
Here is a pic of the aquarium and one of the lights. I still need to move the plants around remove the cheesy Greek architecture.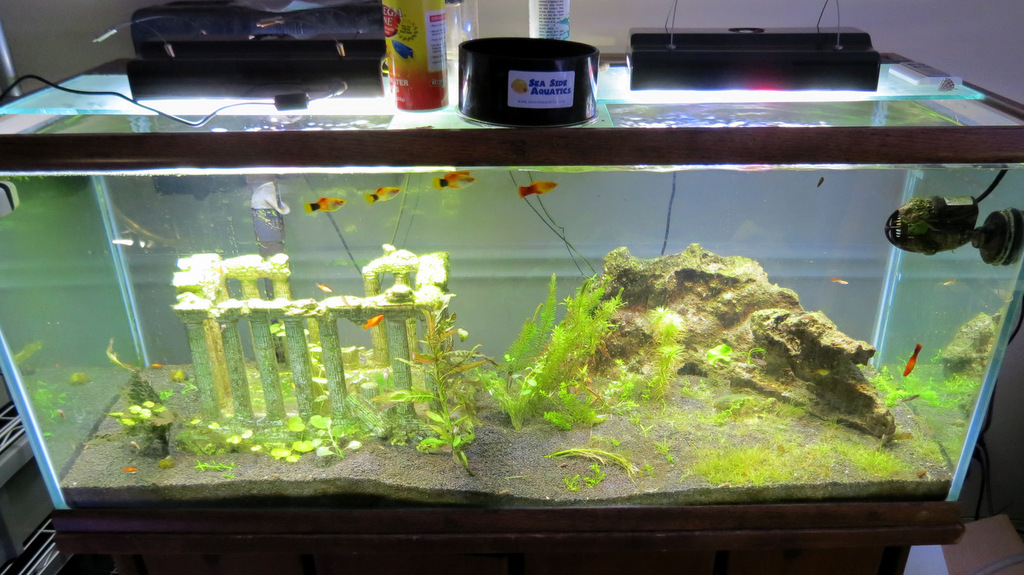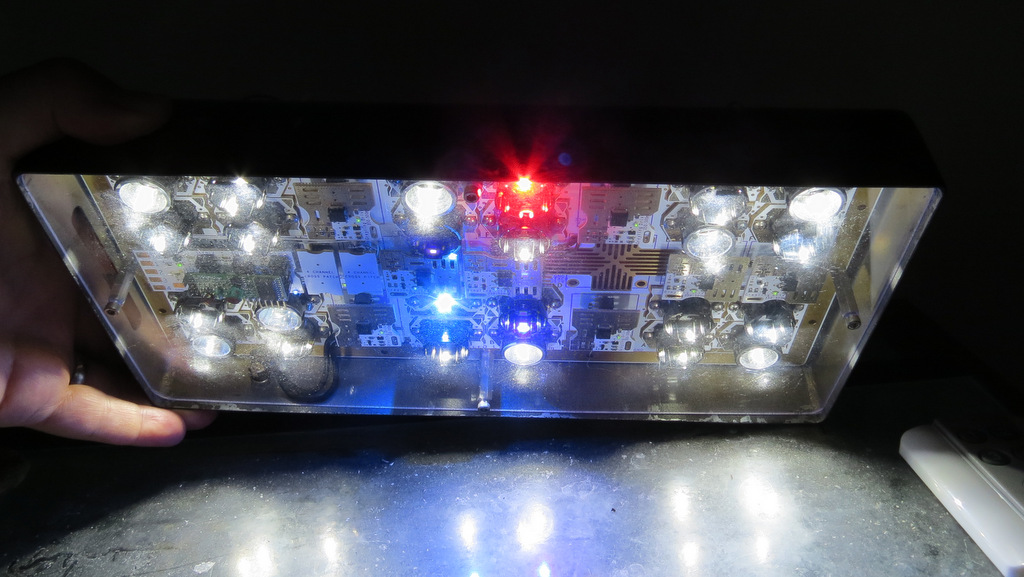 More to come.