Well, I thought I'd post some pics of my first ever aquarium. It started on the last day of school last year when I my youngest son brought home a single Danio Zebra from his first grade class. Well, I couldn't leave it in the small cup and I have always wanted an aquarium so we went and bought a small 10g tank and some basic white gravel substrate from Petsmart. After letting it cycle for a few days I tossed the little guy in and he looked so alone! You know what happened next. After the trip to Petsmart we had 6 Zebras and 6 Guppies. I now had alot more plans for this tank and BAM, here is where the wife stepped in with a stern foot. Blah Blah "it was the boys tank not mine!" she said. Hah, this backfired on her and after alot of research online at D/FWfishbox and APC and a bit of advice from members off to Petsmart and Dallas North Aquarium I went. I had a basic plan for a 10gallon tank (MY tank heh). So I ended up with..
10g tank, Fluval 88 CO2 system, CaribSea Floramax, Marineland Singlebright LED, Marineland 100 Biowheel filter and a few plants!
Here is the setup in progress..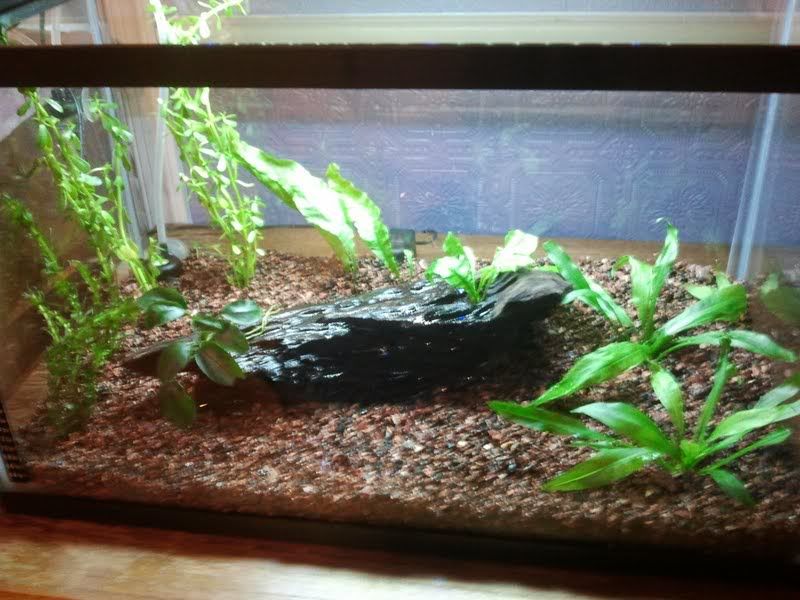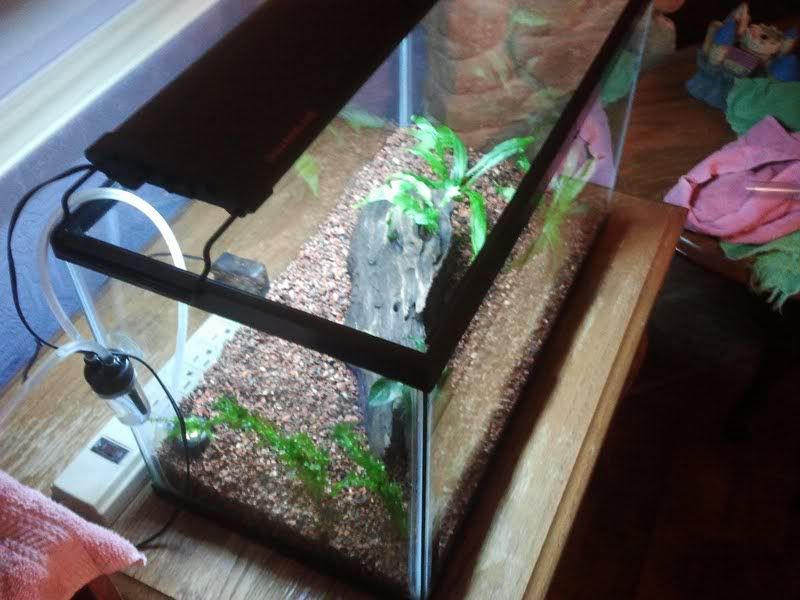 I wasn't sure what fish I wanted yet so after 2 weeks I just bought some Gold Apple Snails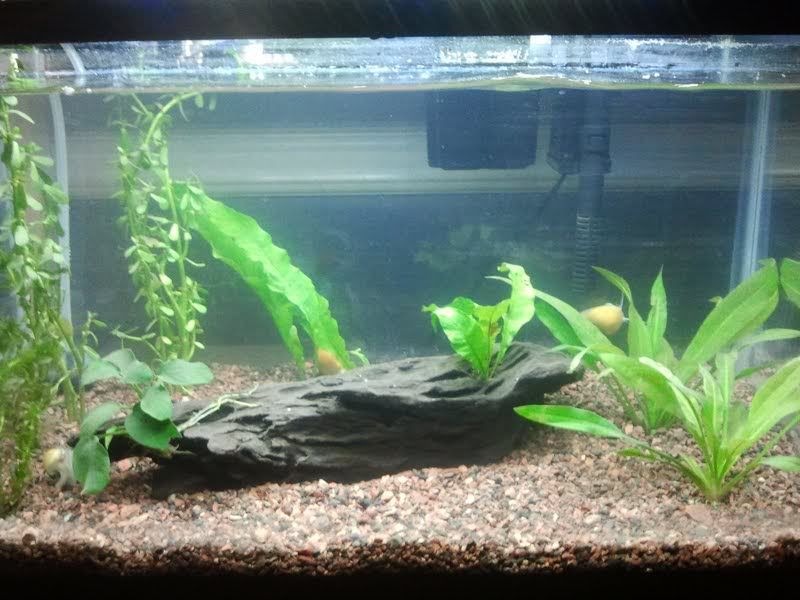 I wasn't sure where to go from here and was lost but I wanted some color and thought that shrimp would be fun also so after another trip to DNA I came home with 8 Neon Tetras, 6 Amanos, and 4 otocinclus affinis. I also aquired some baby tears for the foreground from WRabbit and a small anubias nana from Tex Gal at my first DFWAPC meeting a month later. Sad part is I immediately lost 3 Amanos and 3 oto cats when I put them in. After researching it may have been from adding to much bioload so quickly to a small tank.
The amazon swords are taking off!
Full frontal shot!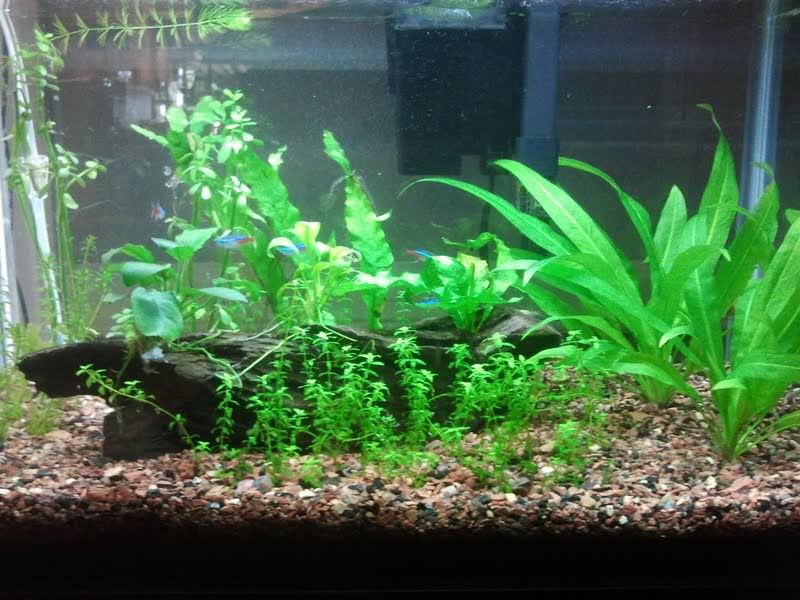 Hope everyone likes my baby tank
I'm having a blast. Now to start setting up my new 55g and the wife's 40g Breeder.