Hello, I just recently added plants in my goldfish aquarium.
I'm pretty sure most of you know about internal power filters/internal filters, it has a powerhead and a tube or compartments that connects under the powerhead which contains filter media's and such and the intake of the powerhead starts from those compartments.
Now on the powehead, theres an option to attach a silicon tube that goes out of the tank to provide air intake aswell, so it has 2 intakes, one is in the water and another is air from outside the aquarium.
If i take the silicon tube out, the powerfilter operates without you knowing because if the silicon tube is connected, i can see small air bubbles going out which also indicates that the filter is working. But if i take the silicon tube out, the only indication is that it moves the surface and plants.
here is a picture of an internal filter with the silicon air tubing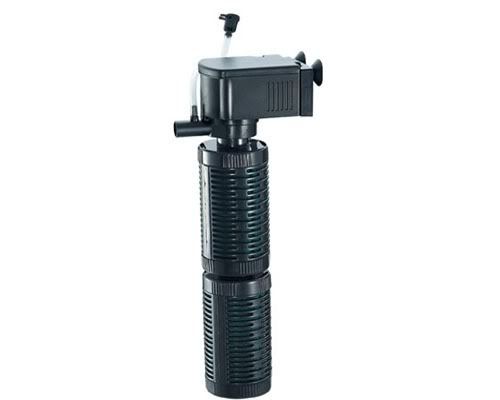 Now my question is. should i take the silicon tube out so those air bubbles don't stay in the aquarium? or it doesnt matter and i should just leave it connected? My tank isnt heavily planted, i just have java ferns, anubias, hornworts and corckscrew vals.
I have an airstone connected to an ornament so i was thinking maybe that was enough to aerate the aquarium
what do you think?