after a heater blowout in my 29g as well as an outbreak of disease, it crashed and killed all of the fish.
so i reset the tank up(tore it apart, got new filter media,and 3 bags of eco complete(2.5 used))
i ordered plants from aquariumplants.com because alot of people said it was good
there were a couple problems getting them but eventually i got them. they were in good conditon, but as expected died off abit, but they didnt stop they kept dying.i had an outbreak of snails and worms(couldnt get a close enough veiw, they were probably planaria) i replanted everything and removed dead leaves(besides anubias, just the vals, swords,and sags) they were still dying but i dont seem to see the worms and it seems like there are less snails
im getting really frustrated. i had watersprite, some sword plant, and 2 anubias nana's and they did great. now it seems like everything is going downhill
29gallon
48 watts t5ho(i have a second spare light that i dont use, but its the same one)
seachem flourish,iron,npk
no co2
plants
dwarf sag(just the roots in the substrate)
vallisneria(crown above substrate)
anubias (on dw,doing somewhat good)
swords(just roots in substrate)
i need to get rid of all the dead plants again
dont know what type the snails are, and i cant get a good enough picture
here are pics kind of embarrasing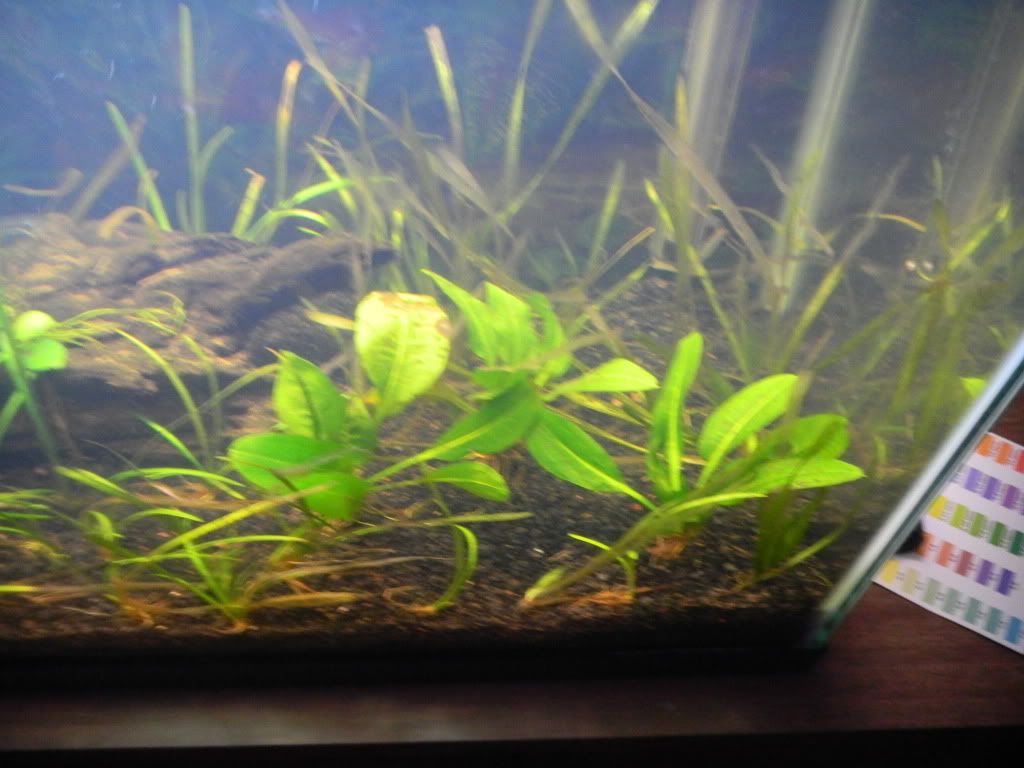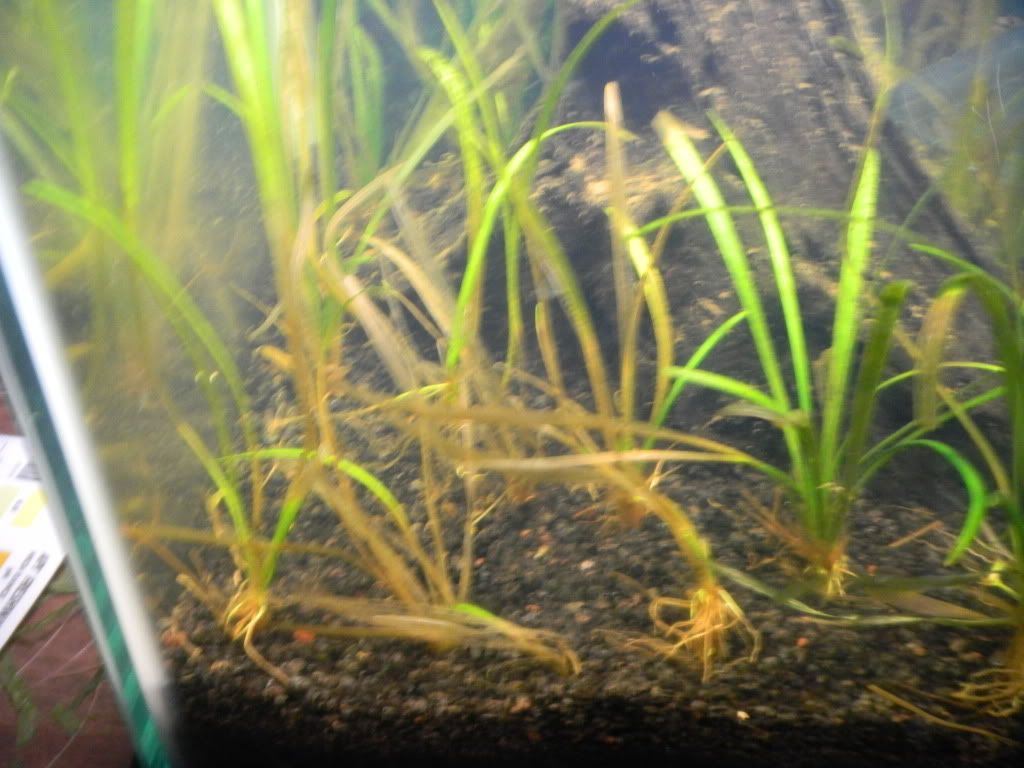 an attepmt to get a snail pic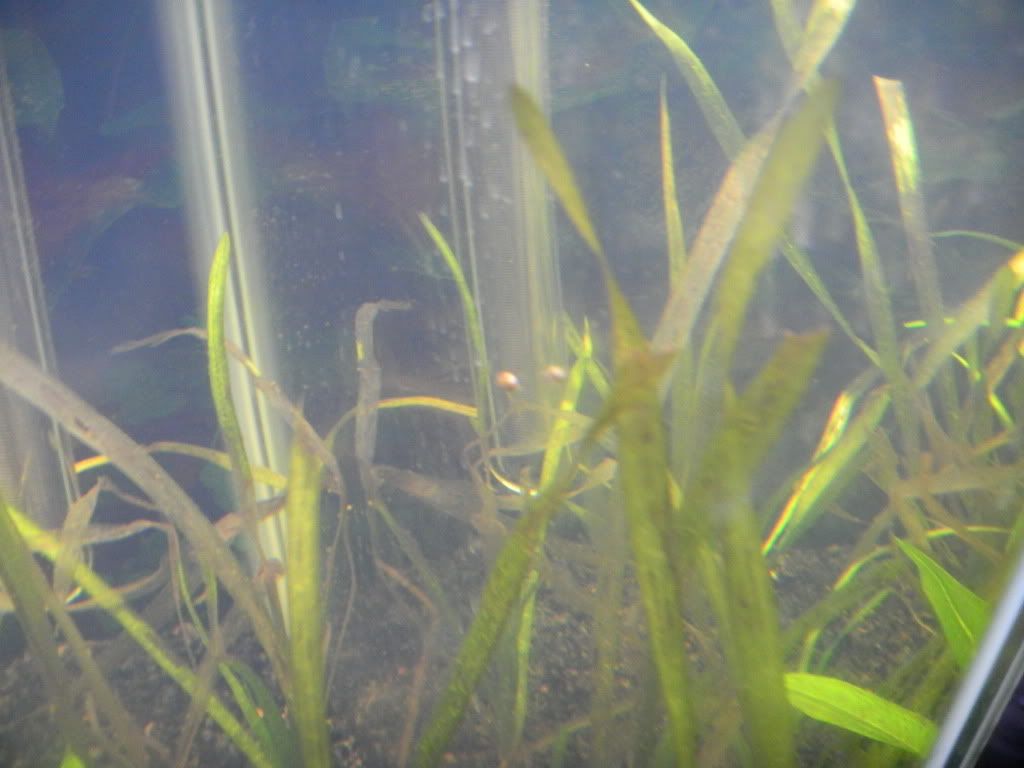 advice?
i know i need to get rid of the dead plants first, but then what?
ps for the fert schedule theres a thread somewhere for the seachem dosing thing and thats what i dose i was going for a thick background of valls, a nice carpet of dwarf sags, a little bush of anubias, and a nice group of swords on the side