Hey guys,
I have an account on Dendroboard but I figured since I've had this account longer it should definitely be shared here too.
The goal is a Bumble Bee toad paludarium with small, fast breeding fish in the water portion. It will be planted in land, water and emersed conditions.
The cardboard in the pictures is in there just until some silicone dries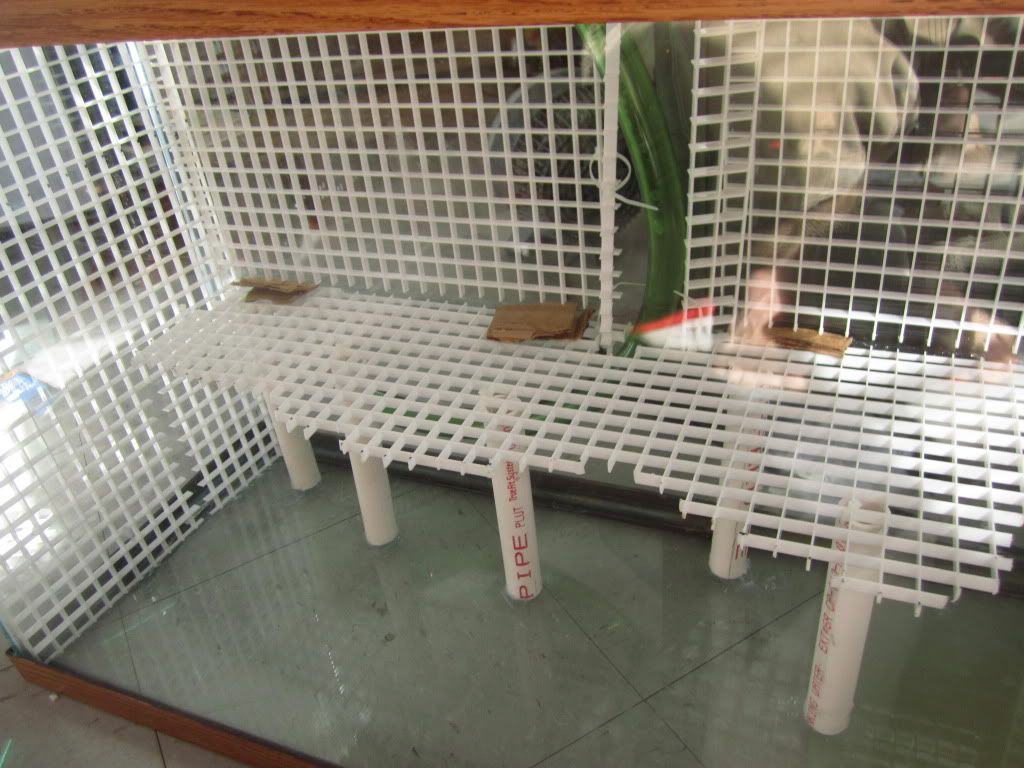 The destruction left behind:
I was initially gonna use the black foam for just the waterfall and against the glass on the sides, so it would be black when looked at from the side, however after seeing how little the pond foam expands I've decided to use it for just the waterfall.

Really should've been more patient with this part, got a lot of sag. For the time being it'll at least be a good base for the top layer: