Quote:
Originally Posted by
The Trigger
There you go. One of my favorites actually. Haven't been able to find it in a while. Needs a lot of light to bring out its colors
I have noticed it has lost some of it's coloration (it used to have almost a reddish-maroon with the green) since I got it a couple weeks ago. My T-5 HO light fixture is still on backorder and yesterday I found out it got put back another month, so all I have is just the light that comes with tank. Most all the plants I have do good in low-light but someone told me they will still do better with better lighting. I ended up upgrading to the more expensive T-5 fixture since the other one got pushed further back and it will be here in 2 days. Here is a picture of my tank, it's been planted for 3 and a half weeks now.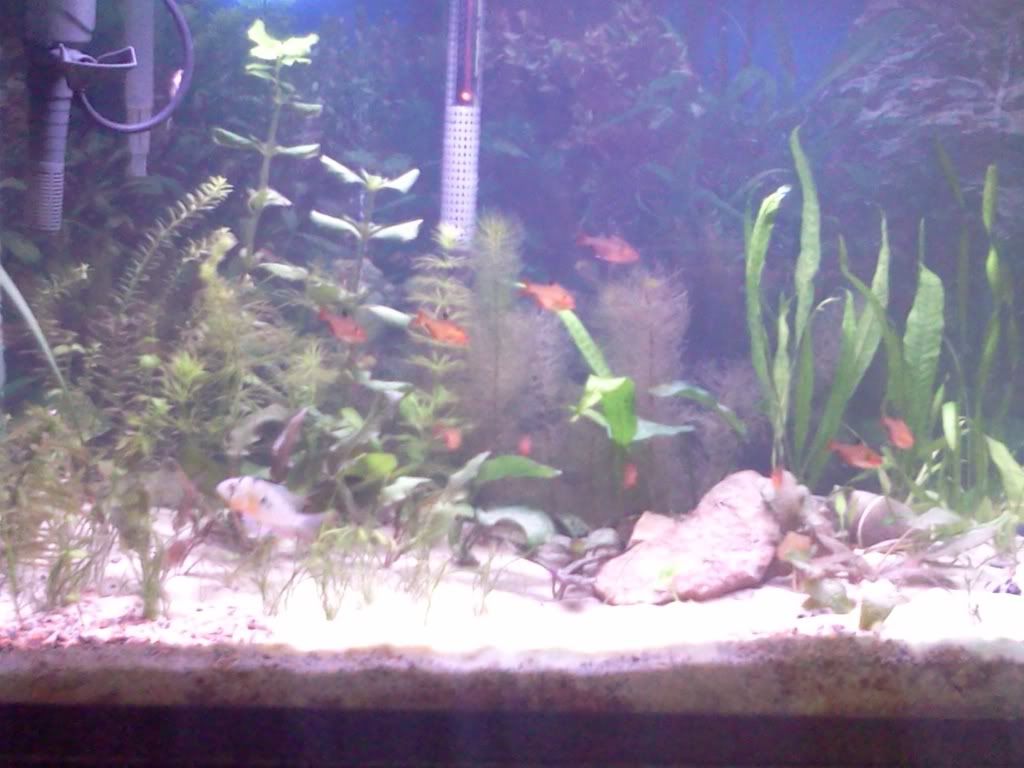 I have a couple more plants i'm unsure of that im gonna try posting in forum. Thanks for the info