$15 for a group of 20 Red Cherry Shrimp, all sizes from shrimplets to juvies to adults, etc. PM me your zip code so I can give you an accurate estimate on shipping costs.
Recent photo of the RCS, bad quality pic. Really doesn't show how red they really are -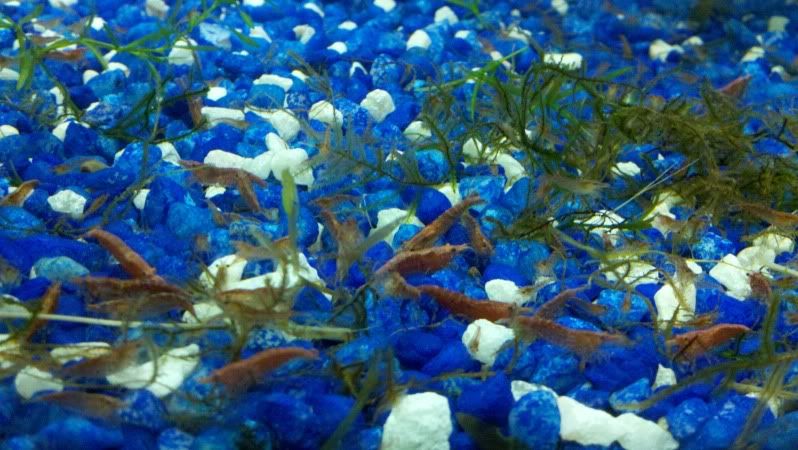 Mediums, Larges, Rotala Indica, and plenty of Guppy/Najas Grass.
Medium Windelov Ferns. Photo is representative of size. - $7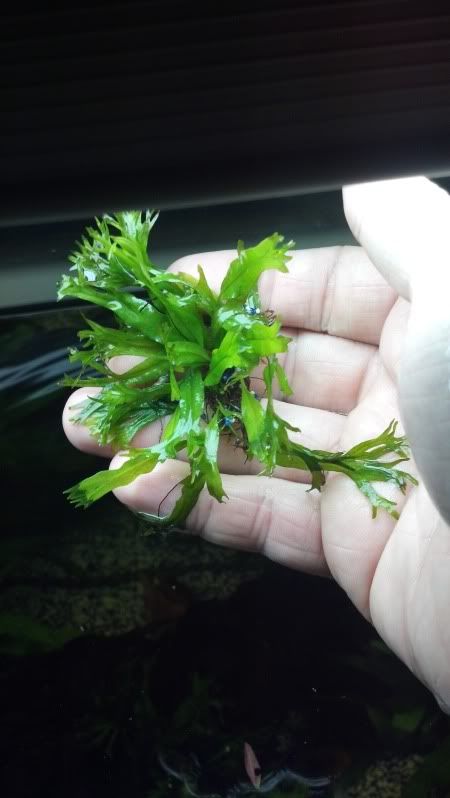 Large Windelov Ferns - Starting at $15, going up with size.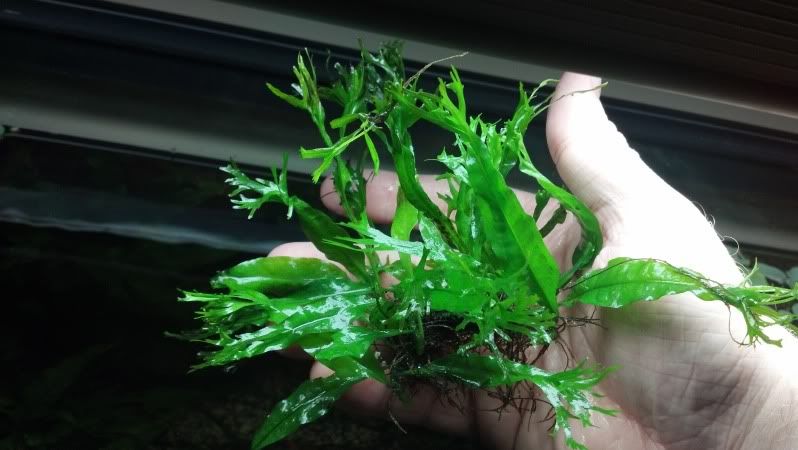 Medium Java Ferns. - $7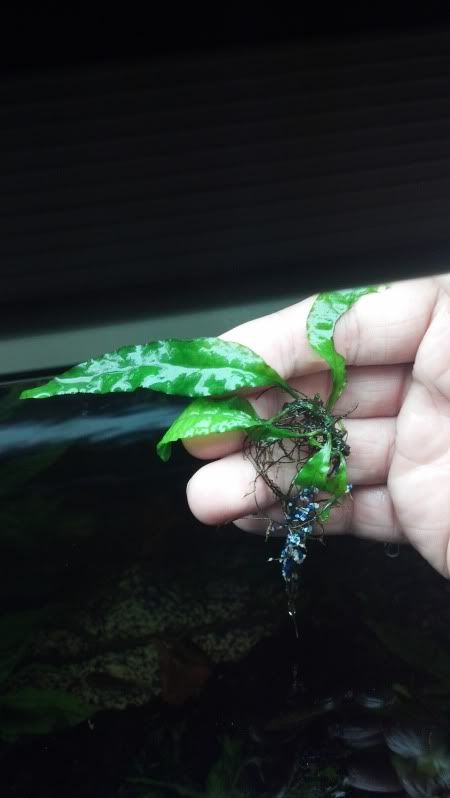 Large Java Ferns - $15, going up in size -
And my largest Java Fern, $40. This one is bigger than my own hand, which is about 8 inches in length. This one is about 10 inches long. -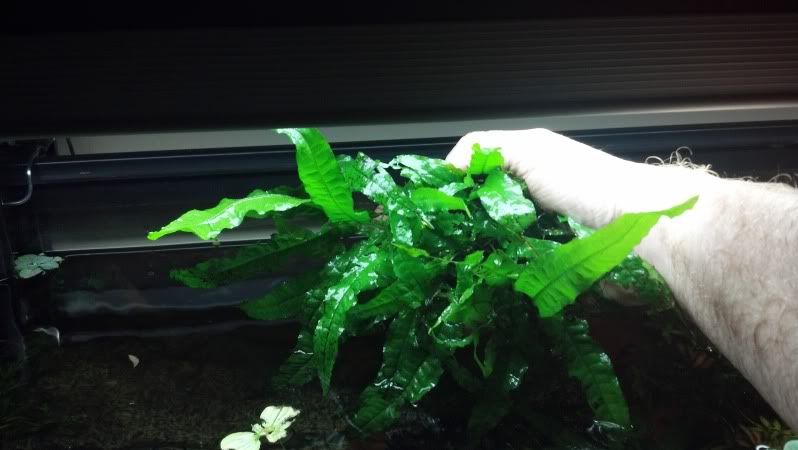 Guppy/Najas Grass. $1 per six inch stalk. Can be planted or left floating. -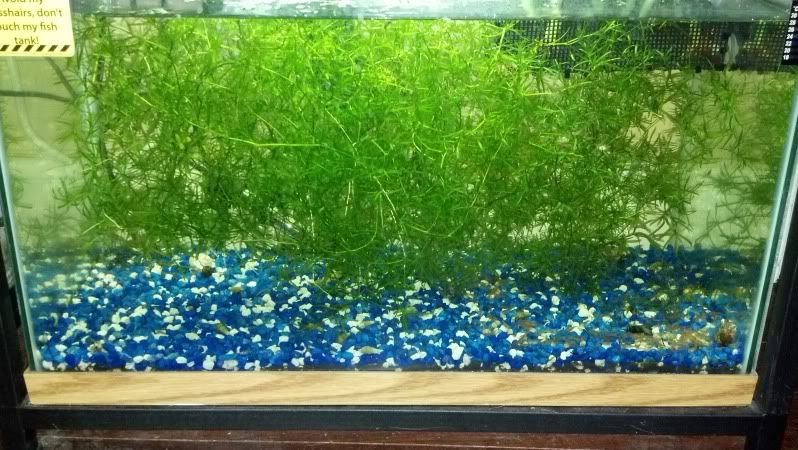 Malaysian Trumpet Snails, varying sizes from babies to adults. $3 for 5 -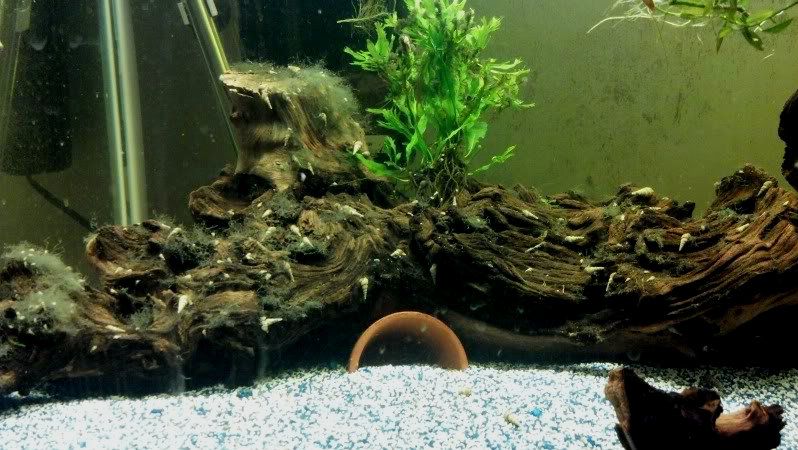 And introducing... Chocolate Tylomelania Snails! These guys WILL eat plants. Otherwise they can be fed algae wafers, veggies, or be your cleanup crew for your algae. $4 for babies, $6 for mediums, and $10 for adults. I don't have that many adults, so get your order in ASAP.
You can see that the babies and mediums are a beautiful chocolate color and their shells turn to a rough tan as adults. The snails themselves are chocolate. Photos -