I'm having an overabundance of male Apistogramma Trifasciatas, so I'm selling three off. I'd like what I paid for them, $12 each. You have the option of Priority Mail shipping, which is $10 with no Live On Arrival guarantee OR $35 Express Mail shipping with Live On Arrival guarantee.
The ones I'm selling are young, about one and half inch long. They've just started maturing but still have a bit to grow, about an inch more at 2 1/2 inches big.
They are Dwarf Cichlids, so they can live in a 10 gallon or larger. They need caves, so a hiding spot under a driftwood or a terra cotta pot on its side will do just fine. They also like plants. They can adapt to any water parameters if you're not trying to breed them. If you are, then they prefer a pH of 6.6 or lower. They're peaceful fish and do great as community fish.
They all look like this -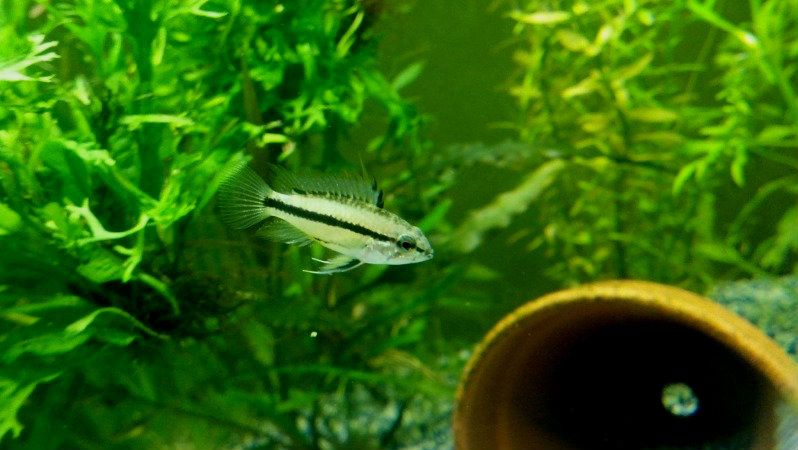 This is an example of what they will look like as fully-grown adults.
PM if you're interested.