So I am getting ready to move in a few months and figured now was the time to start breaking down a few of my tanks and selling off the goods. I have decided to only setup two tanks at the new place so this one has got to go. The light and the canister filter were purchased from aquatraders.com and ebay less then 6 months ago. They are in perfect working order. Following images are for product reference only.
24" 48W (2x 24W) T5 HO Light Fixture Extendable Series- Light extends to fit up to 30" aquariums I used it on my 29 gallon tank with great results. - $20 Shipped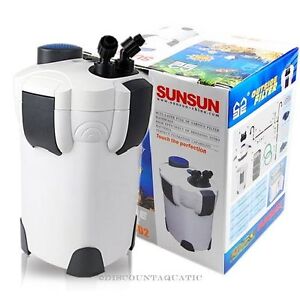 265 GPH Canister Filter with 3 Media Baskets- Includes no media you can either order some online or stuff with filter floss and some lava rock or other biological filter. - $30 Shipped
Hydor Inline 200 Watt Heater 1/2" Fittings- Keep in mind this one will require some fittings to adapt to the canister filter if you decide you want both. I will throw the fittings in for free. - $30 Shipped
Or for a hell of a deal buy all three for the low price of $70 shipped. Great cheap way to start up a tank the right way.