Hello everyone! A post on a new ground-cover plant is up on my blog AquaBiota! Here is an excerpt of what you'll find there, for the rest click on the link below! Thank you for taking the time to check out this post ☺ Enjoy!
Inspire91

The most defining characteristics of this plant is that the leaves (almost 1/2 inch max in diameter) are perfectly round circles that come out in pairs at each node along the stem. The lack of any petiole connecting the main stem to the leaf, makes for a very compact-look. When this plant is grown to its fullest it looks like a tight mat of circular leaves. At this time there really isn't any other ground-cover plant like it in the hobby.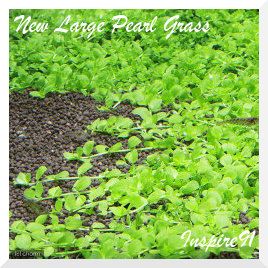 57 comments on
"New Large Pearl Grass"
Post Reply