I don't post much here, but I skim the DIY quite often.
I collect and restore Metaframe style aquariums for myself and friends, and I recently missed an uber rare hex metaframe style tank on ebay. Got me thinking that I should just build one.
Instead of stainless, I used about 12 feet of 1/2 type M scrap copper pipe, and salvaged roofing sheet, which I had handy.
Link to cross eyed 3D shot (cross you eyes to view).
http://www.rickwrench.com/images-sou...x-3d-1400w.jpg
To get strips from copper pipe you anneal the pipe, split it lengthwise and flatten it. The strips never come out perfectly straight, so I went to work with the hammer, using extra ball end shots to straighten any curves out. The resulting edges were straight enough to clean up on the belt sander and split.
1/2" type M copper pipe gives you a strip just a bit shy of 2" wide, 028" thick. After clean up, it's about 1.75" wide.
I split that for the vertical legs on the tank, so about 7/8" wide.
Folds were made, mostly, on a cheap Harbor Freight bench brake. To connect everything, I soldered/sweated in most joints with silver bearing solder, and brazed a few of the critical joints.
Glass is cheap Home Depot sourced panes, cut at home and bedded in with black Dow Corning 795. DC-795 looks a lot like the tar/gilsonite used on old metaframe tanks after clean up.
Since the tank is copper (toxic to fish and snails) the DC-795 filled all joints between glass panes, no copper exposed to water.
The hood is made of salvaged roofing copper (16 oz.), and fitted with a DIY LED array (eighty four 5630 SMD's, 2 amps at 12v).
I had cast some zinc dragon-fish for legs for the tank, but they were somewhat out of scale for the tank. Too big. And they had some steam marks anyway as the molds had sat around for a while after burnout (so, back into the pot). The small fish finial on top works though.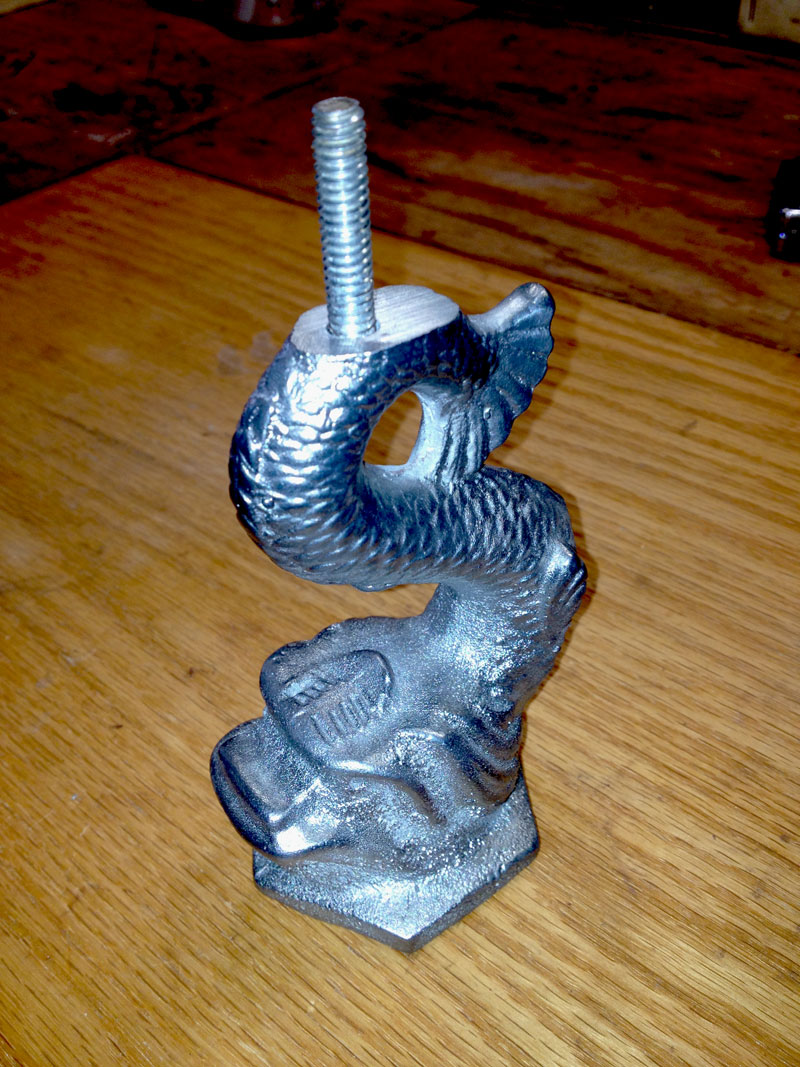 I should have taken some "in process" shots... but I didn't.
All in, including the DIY light hood, about $30.00 in materials, and maybe 12-14 build hours spread out over several weeks. Eventually the verdigris/patina will even up, or I may just "age" it with ammonia and seal it.
Now, what to put in it.
Rick