Who needs sleep? I can live off a 2 liter of mountian dew. So any way heres some pictures. They arent that great but here they are anyways:
This is my hood. Its plain but it works.
This is a digidoc I have hooked up to some fans to cool off my fixtures and to keep my tank somewhat cooler.
This is my timer and a outlet i have on the back of my hood.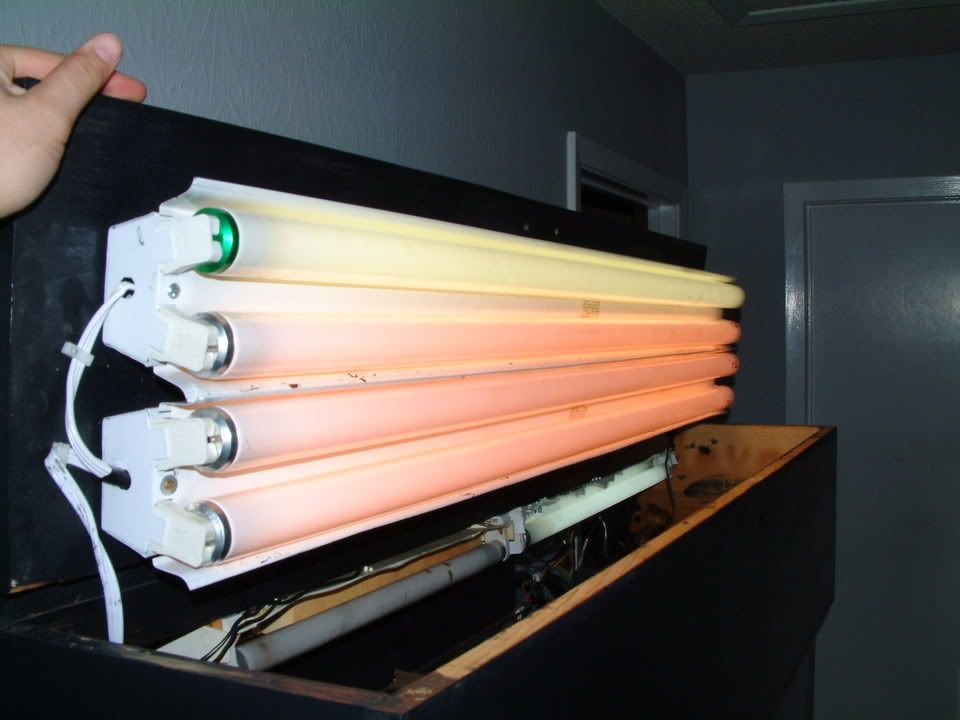 This is my two big fixtures.
I have two 12 inch blue cold cathode lights I use for moon lighting also. They are mounted to the inside of the hood. They work a lot better than leds. I had 6 sets of 4 ultra bright leds in first and i didnt like that but i switched to the 12 inch cold cathodes and it lights it up a lot more. Also 4 of my six fans i have have 4 leds in them. They are 60 mm pc fans. They are actually good enough to use for moon lighting.
Older pic but its a better one of my entire tank setup.