Well it is about time for an update. To be honest, the new tank is allready running since last friday, but i am still working on the canopy. Here are some pics since the last update:
Drilling glass didn't work out the way i expected it to be: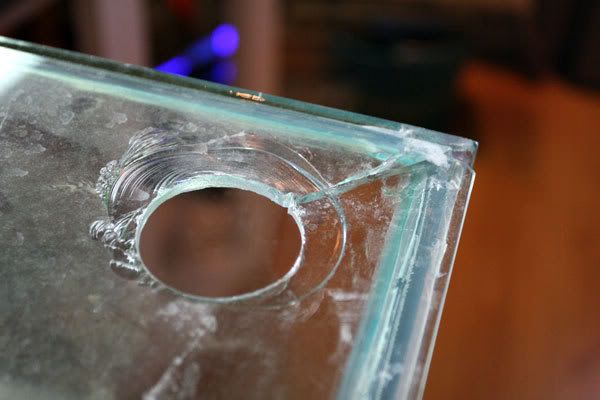 Lot's of piping:
The tank is on the stand for the first time: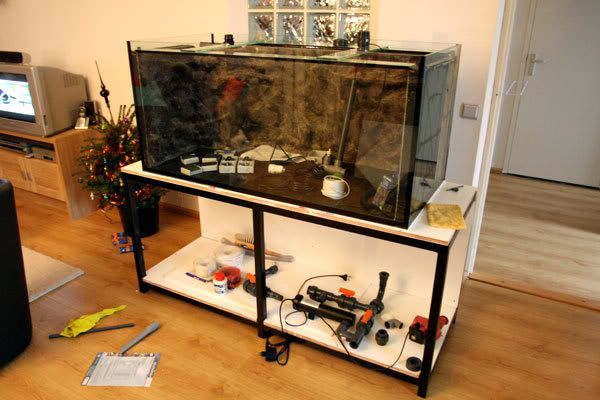 You can allready see some of my plumbing lying at the bottom:
First light fixture installed, just to see the background: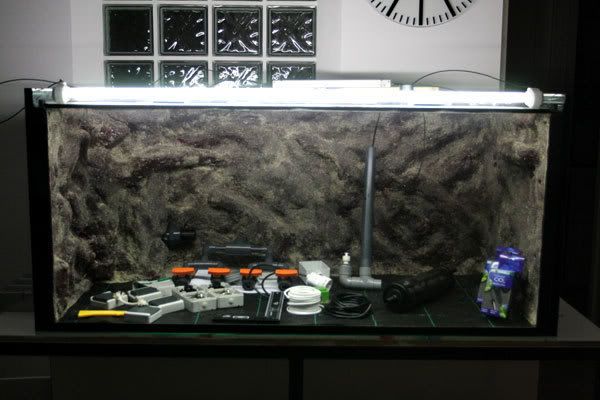 Installing pump security. This way, the pump can't run dry. Someone from the netherlands made this for me. Basicly it is a relais attached to a floater which is located in the last section of my sump. If the water level drops, a contact is made and the power is cut from the 2 sockets you see there.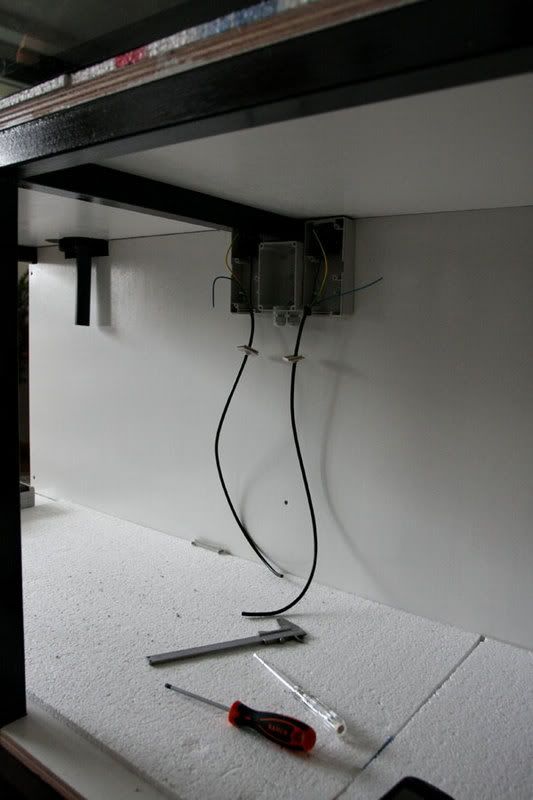 Adding the sides: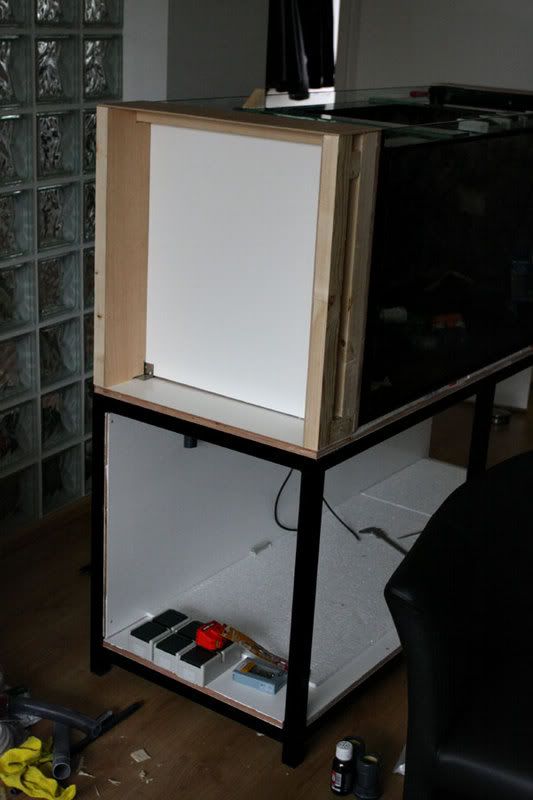 Added lights in the filter "chamber".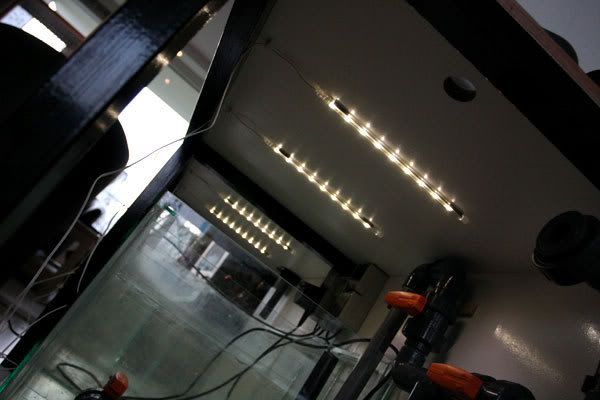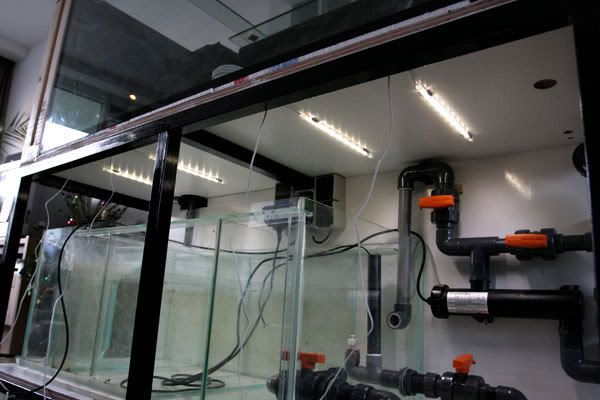 (off)
(on)
Installing the old sump with new holes.