Finally we finished it.
We put on the doors, now you can tell how beginners we are...
But it's OKEY.
Took it into the house. Its going to be in the family room.
The inspector: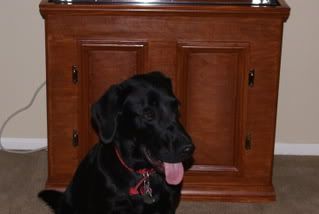 I got a little bonus at my job so I ordered two bags of eco complete from DR FnS, that was the cheapest I could find... even cheaper than my LFS which was $29.99 + tax a bag... a got them for $53 with shipping and everything.
Some place wanted $30-40 for just shipping...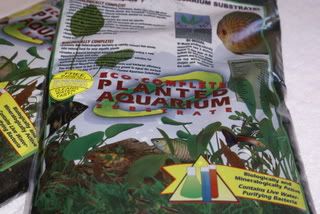 I started to put the tank together with self-collected lava rocks: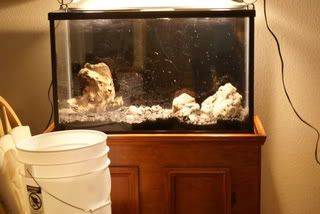 The lights are still on the 55G as I have plants in that one.
I collected a little mulm from the 55G,
I used a sponge and "seeded" (?) the filter with bacteria... obviously too much because my tank looks like there was a dust storm in it. Everything is covered with something that is similar to mulm... probably dead bacteria, but look like very fine dust...
I pulled out dwarf sag and planted it in the new tank, and fished out 9 baby guppies and about 30 RCS to the new tank. To help cycling.
Next week I will receive plants what I'm getting for the shrimps that I sent to 5 people
trade is fun
And I sill have way too many shrimps....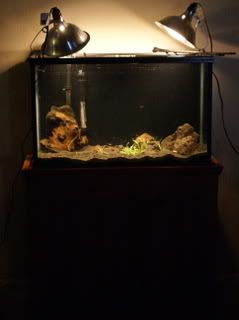 In the meantime, while the stand was delayed I quit smoking.
.. cold turkey
... 3 weeks ago
...
so I bought a little 5G tank into my kitchen, I couldn't handle the waiting for my 29 gallon
I needed to put a tank together... so I can look at it instead of going outside to have a cig.
Thanks everybody for the comments and help!