The board is 6mm acrylic. Then each LED has a memory chip (quite small) heatsink on the rear of the star and this is then mounted to a cut up old reflector which doesn't act as a reflector but stops a little glare and acts as extra heatsinking. then the whole board is fixed into the 'luminaire'
Yes they get hot hence 4 fans blowing in at one end and 4 sucking out at the other plus the heatsinking.
The fans are silent as all 8 are being powered by a single 10V supply so are not running overly fast
A couple more pics
This is a single LED in the main unit: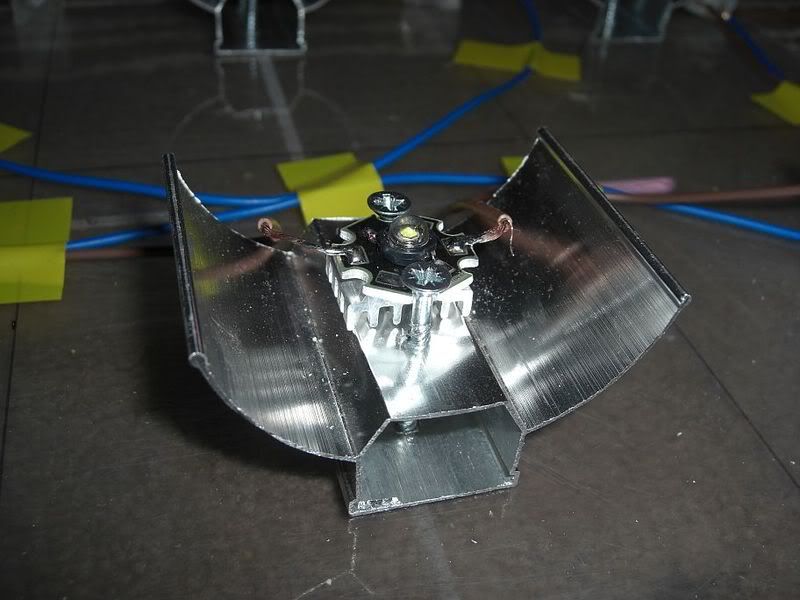 A look from the end:
The Nano one uses lenses, collimators (not a very good spread as you can see in the previous post. Much better sread without them) and proper heatsinking!
The Nano unit from above:
A single LED: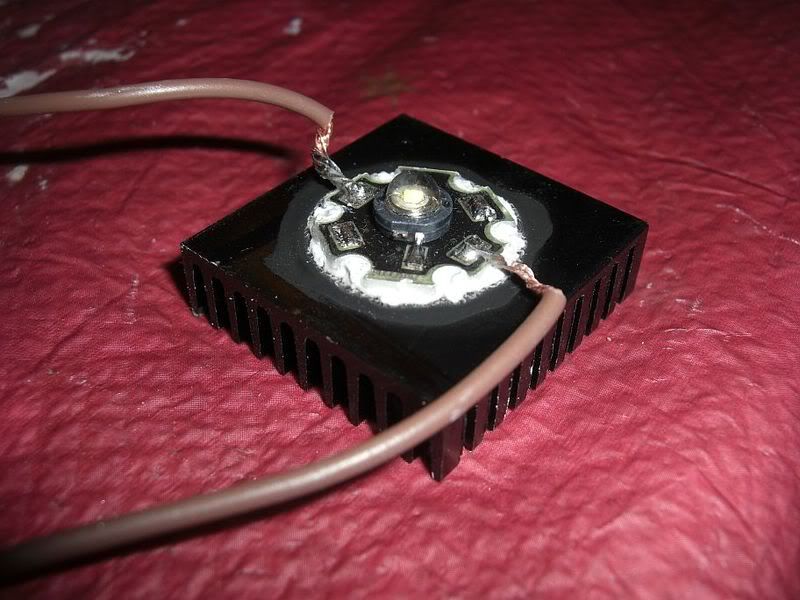 A lense/collimator fitted to an LED:
Have a good night's sleep
AC