I had a discussion with Adam a few weeks back regarding needle wheel pumps and decided to give it a shot at co2 misting myself. I order two octopus 1000 needle wheels from Jen's Saltwater Haven for $45 (they were the cheapest I found online) ea and they finally arrived last Friday after a looooong wait.
I also had the impellers modified with two layers of enkamat I bought last week on eBay ($6 for a 6x6") and I was astonished by the results.
Here is the modified impeller: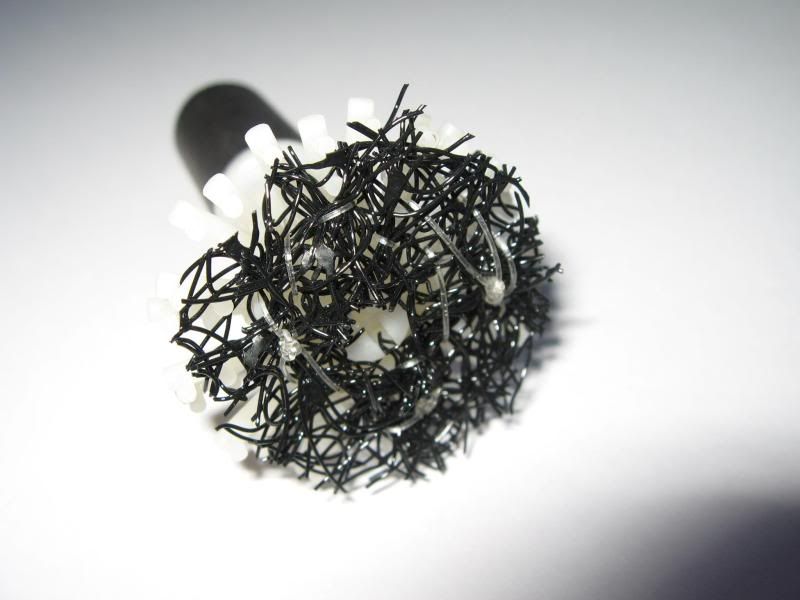 http://img.photobucket.com/albums/v3...a/IMG_8266.jpg
http://img.photobucket.com/albums/v3...a/IMG_8267.jpg
I didn't want to damage it so I decided not to remove the top layer of the impeller. However, I did tighten the mesh to prevent it from rubbing.
The pump was very efficient as the bubbles were microscopic and remained in suspension for a while before reaching to the surface. Minutes after operation, fishes started to grasp for air near the surface of the tank and I had to reduce the number of bubbles per second from the original output.
As mentioned by Adam, the mist could also serve as a very good flow indicator. Most of the areas in my 55 gallon tank is virtually filled with co2 bubbles. Just by looking at the movement of the bubbles, I could tell where the turbulence is the strongest and where the water stagnates.
I am normally a forum lurker and I am always too lazy to post anything in threads. But I wanted to spread the word a bit and encourage others to try this method.