Hello everyone, my name is John and I just found this site and am really impressed. I live in an older second story apartment so my tank size is limited, but I do have 4 planted tanks between 5.5 and 60 gallons. I am planning to move up over 150 gallon as soon as I get into a house or someplace with stronger floors.
My primary interests are new world cichlids and loaches, both of whom have their own ideas on how to aquascape the tanks.
Fortunately I live within walking distance of a new LFS here in Long Beach that keeps amazing plants and works with me on special orders and trade-ins. Bad for the addiction to live so close, but I am really pleased with the tanks.
Tanks:
1- 60 Gallon Planted Central American Cichlids
2- 40 Gallon Planted South East Asian Community (Loaches, rainbows, etc...)
3- 26T Low Light Breeder (Goo-obo Gudgeons, Killies, and others)
4- 5.5G Low Light Moss Farm (Shrimp)
5- 10G Empty (Hospital/QT/Fry)
I am working on getting some newer shots but these are from within the last 6 weeks or so.
A shot of the Cichlid Tank. I changed some plants around yesterday and was able to remove the co2 diffuser from inside the tank. (Camera cuts off the right side of the tank)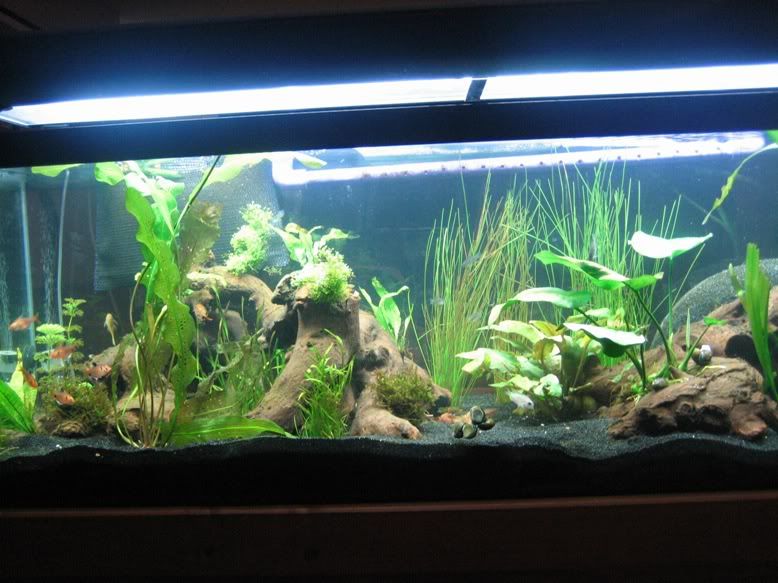 Here is the 40 gal from a few weeks ago. We have since changed it a bit as well.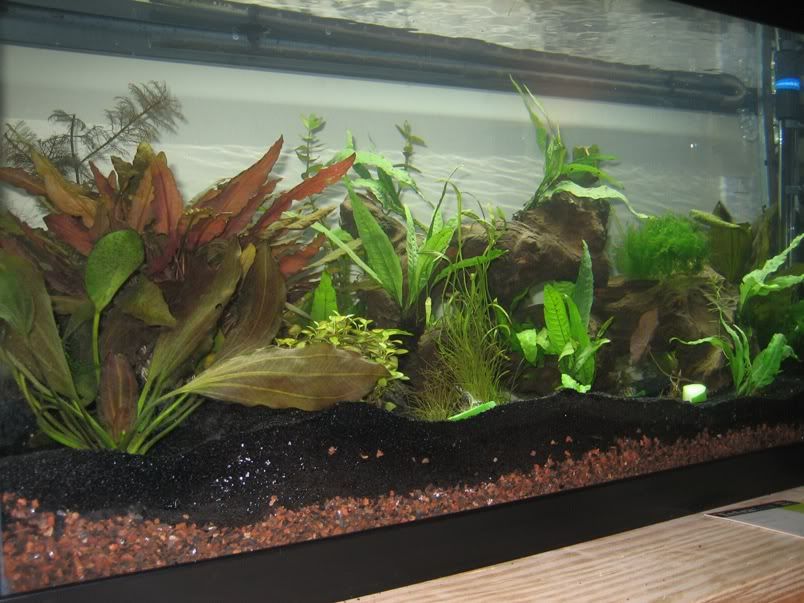 And my Honduran Red Point Pair that are in the 60: