This is my first local biotopes post! Over Christmas I visited my grandparents down in Arkansas. They live out in the country on a hill, with many cowponds and creeks I thought that even in the dead of winter (like they know what that is) might hold some interesting southern species that I haven't collected. Mostly, I found very little, but I did find some interesting plants that I was not able to bring home. However, I did explore the woods for some creeks that might hold suitable moss, and I found several interesting species, one of which is actually really cool. Here is the creek I found:
It held a couple species that were growing near or in the water, so I decided to take them back. These pictures are of the mosses that have been growing in my 6 gallon Eclipse for a little more than a month. As you can see, this moss isn't really aquatic, but it is doing okay (long, spiky growth is the aquatic growth):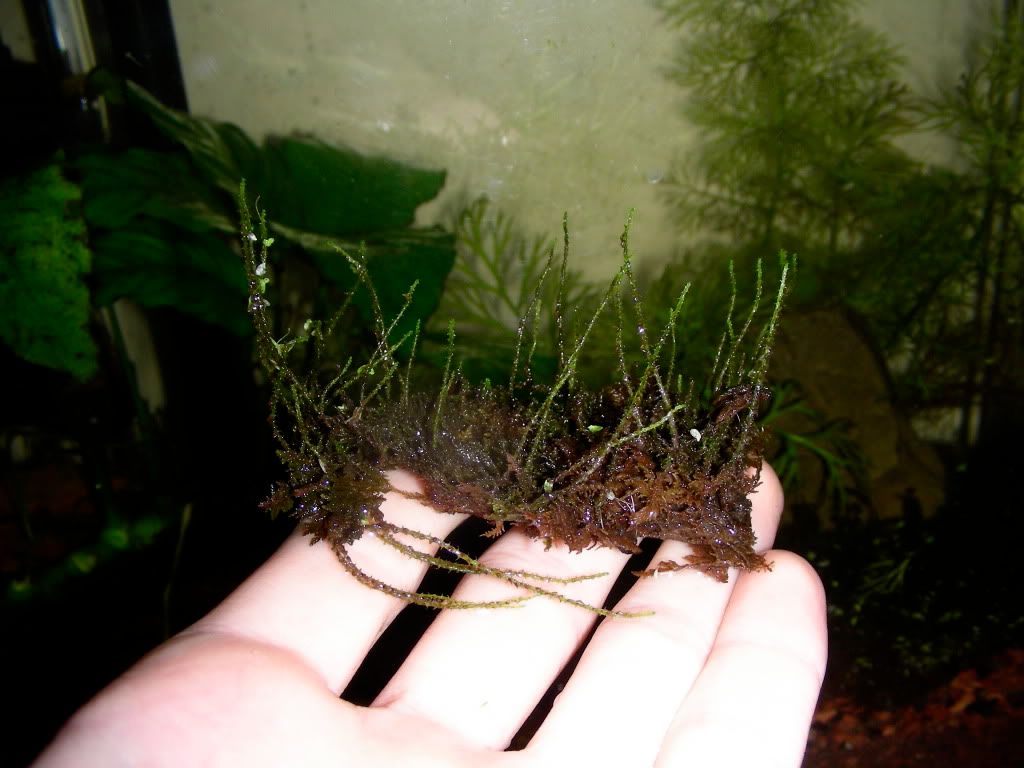 This next moss is really excellent. It is definitely aquatic, and has a very different structure than any other moss I have seen in the aquarium hobby:
Neither of these pictures are that good, but you can sort of see how it is sort of scaly-looking. It is growing well in both my aquariums.
My brook stickleback thoroughly enjoys hiding in both: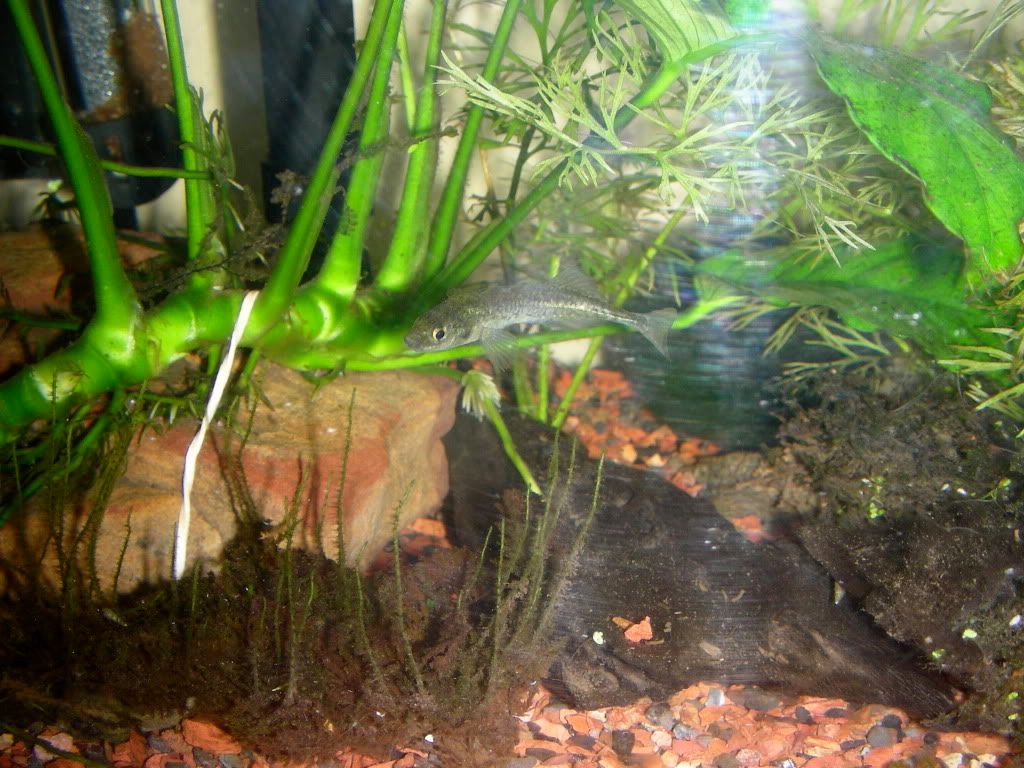 Hope you like these!