I've been fascinated with aquascaping for about a year now.
6.72W LED (24x7000K 4x10000K) 11H photo-period
MTS substrate topped with smashed slate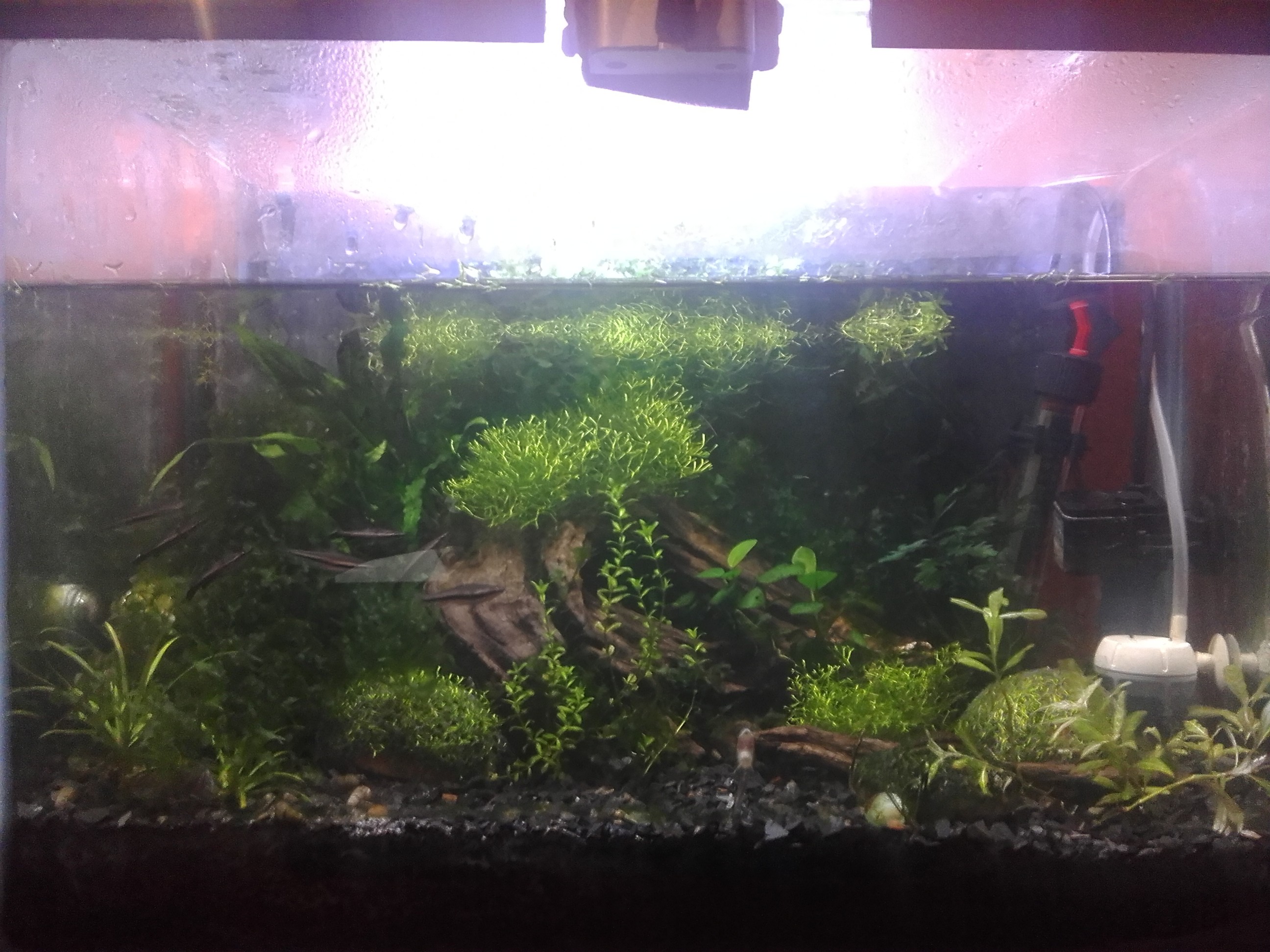 Plants:
Monoselenium Tenerum
Riccia Fluitans
Hygrophila Polysperma
Blyxa Japonica
Bolbitis Heudelotii
Hemianthus Glomeratus
Anubias Nana "petite"
Java Moss
Java Fern
Livestock:
4x Nannostomus Beckfordi
4x Nannostomus Eques
2x Otocinclus Affins
1x Botia Almorhae
1x Crossocheilus oblongus
∞x Melanoides tuberculata
I used 2 slate tiles "grouted" with Monoselenium for a background and it grew up and out of the waterline much to my surprise. Now it has formed an emersed mass.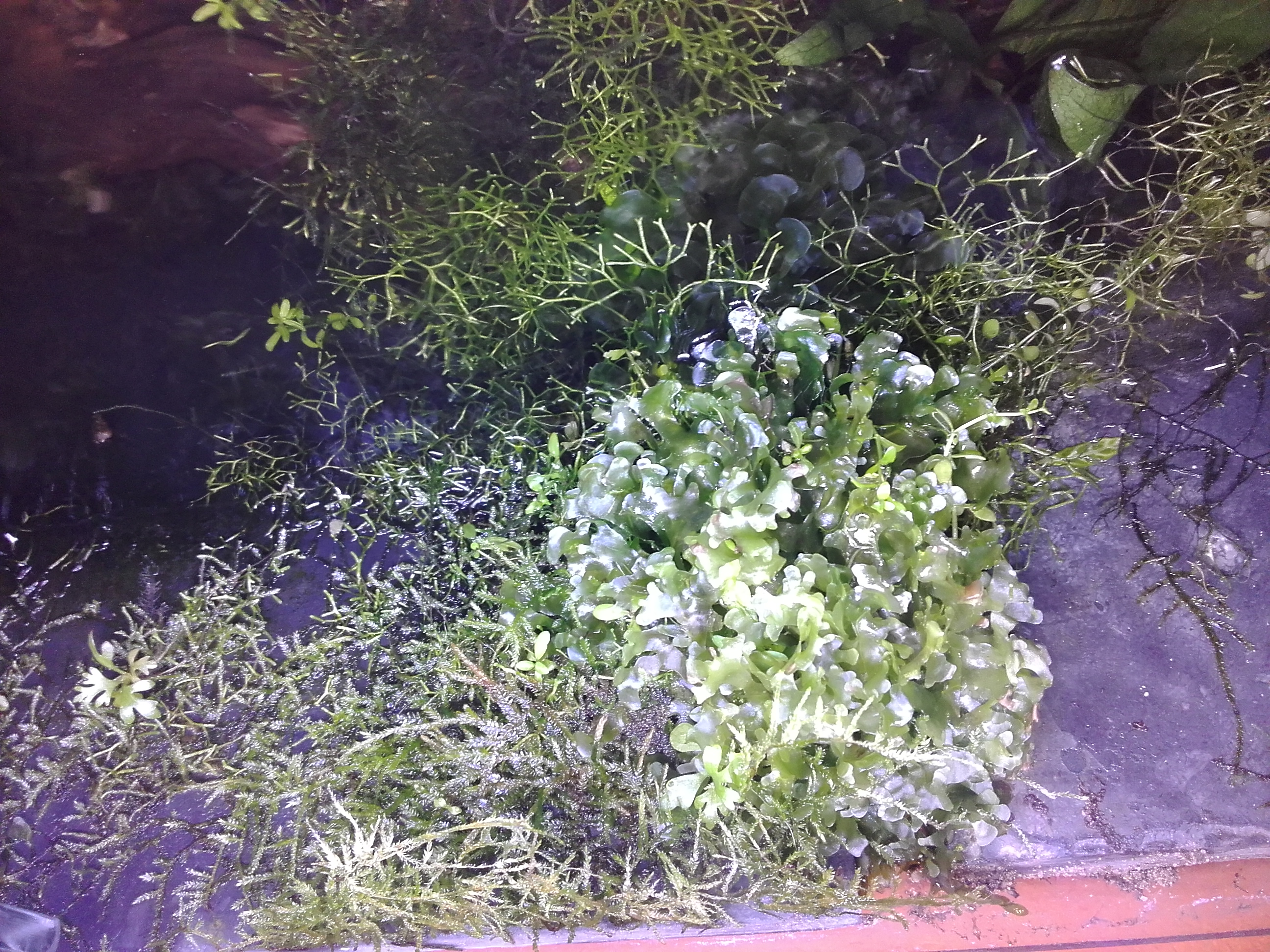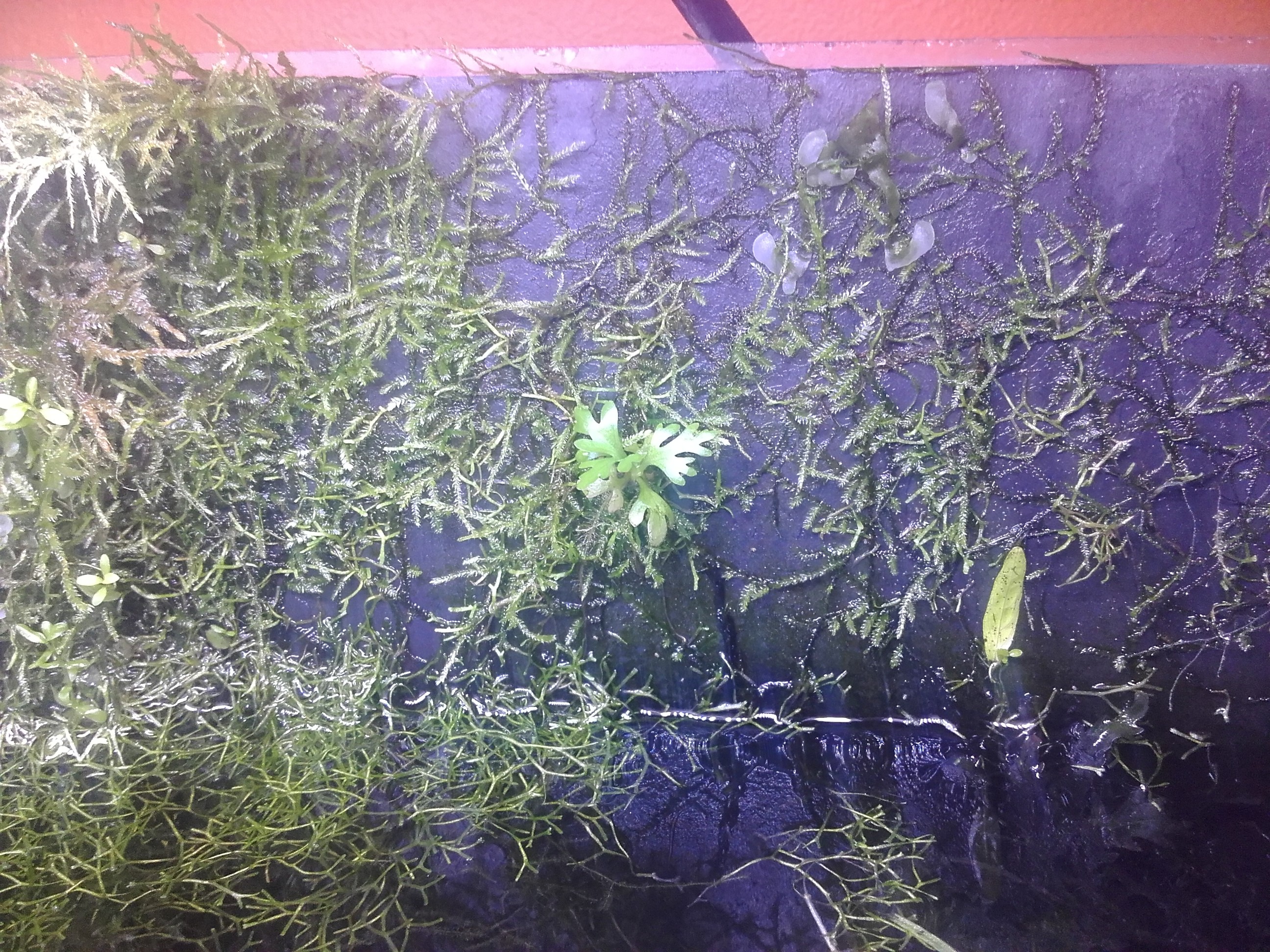 The Riccia is attached to some Java Moss attached to the driftwood. I'm wondering how long this relationship can last. I feel that if I keep the Riccia short, enough light will make it through to the moss for it to survive.
I have a 12W (6000K) LED coming soon and installed a CO2 system this morning! I'm hopping the brighter light and CO2 will revive the tiny amount of Fissidens and micro swords I have remaining. Plus the reduction in pH will be greatly appreciated by the Pencilfish as my tap-water pH is ~8.0.
Next step: canister filter, inline heater and inline CO2 atomizer/reactor.
After that it's finally time to get a 120L/3" tank