my nano's just a couple of overgrown shots, need to do a gravel clean and a trim tomorrow !! LOL
I have 2 5 gallon hex tans, one has yellow shrimp, and the other is nano fish ,
nanos are ~~ 5 ember tetras, 5 pygmy corys, 5 true endlers, (for sale ! ) w/ babies !, 5 1/2" bristle nose plecos, and 3 mystery snails, and 2 rainbow shrimp .
the square 5.5 gallon is a minami shrimp tank, I just added some wood, so its a little cloudy ..
The taller 5 gallon was my red cherry shrimp tank, they all died
I am dealing with these blobs I dont knwo what they are, but unlike the advice I got, kthey are very deadly to adult super red shrimp
I also have a 1.7 hex, I will try to find a pic of it, its only fish is a male ct betta , (firestar)
heres a few pics remember I am fixing to do a trim, so loads of these plants are' for sale cheap !!
nano fish ~`
5 gallon minami tank w/ added wood
5 gallon hex yellow shrimp tank
5 tall used to be rcs tank,l now just for sale plants ~~~
this is a blurry pic of the blob thing that killed my rcs colony and I am finding these everywhere, have no idea what they are.. some kind of freshwater leach ?? they are very deadly , I do know that now.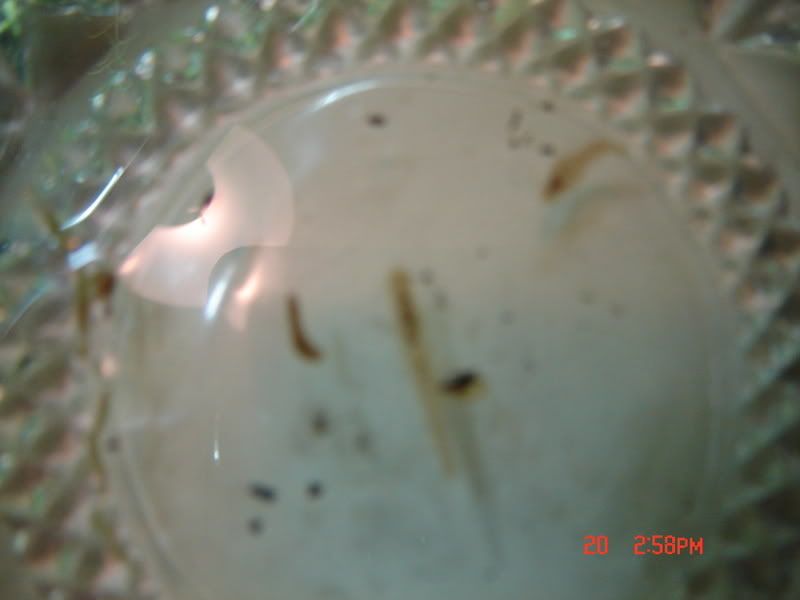 if anyone has a idea, please help me reaserch these things, I am doing 20% WC everyday, and I am looking for a way to get rid of them for good !!!
hope you enjoyed !! all of the plants above will be for sale cheao and i will dip' thenj before I ship, as you dont want ny bugs, or my snails I am sure .... I can clean alk my plants ,,