12gallon Nano-Cube Dx: 2x24 watt 6700K daylight bulbs, Ecocomplete, plenty CO2, 7 plants, grass, moss, no fish, 2 snails from the plants,....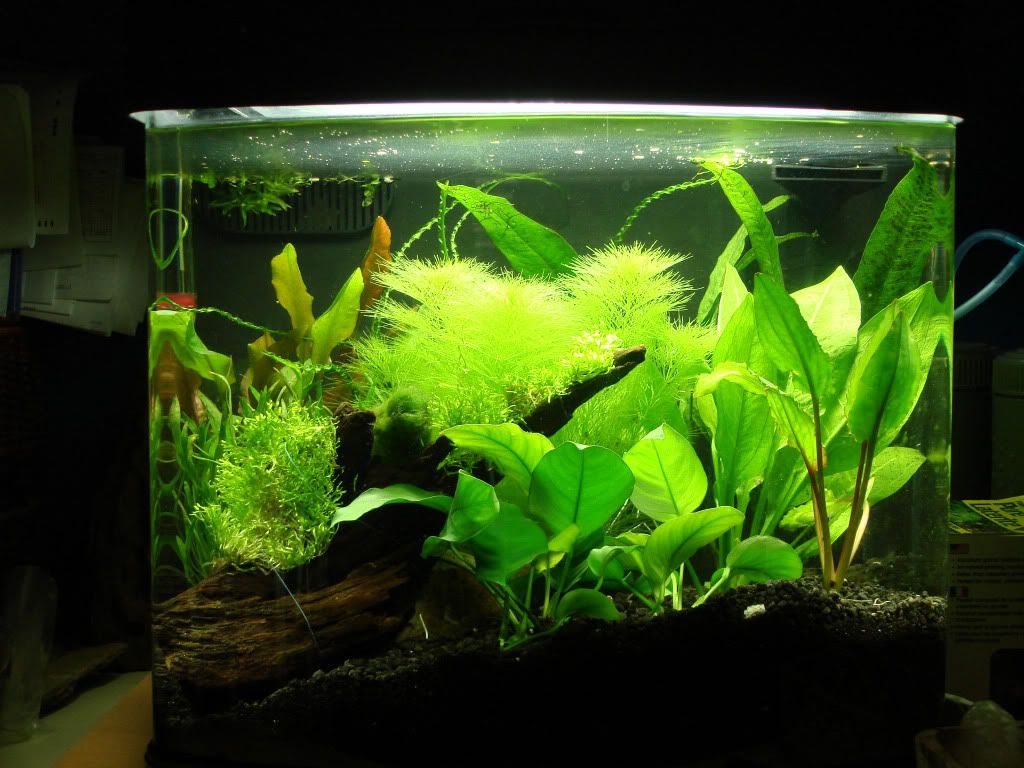 Plants: 2 Anubias Nana front and center, 1 Cryptocoryne (no idea what species) to the front right, 1 Amazon Compacta located to the right behind the Cryptocoryne , the full green plant in the center was labled Ambuela at the store but I cannot find any record of this plant, there is some Micro Sword to the left in front of a Red Wendtii, Crinum calamistratum in the back and a java fern in the back right. There is some Riccia fluitans attached to some driftwood and a few pieces of moss are here and there.
So far everything seems to be pretty decent. The lights are on for about 8 hours or less every day. Everything seems to be at the right level. O2 is very readily seen leaving the plants.
Feel free to leave any suggestions/comments.