Its been a while since the update. During that time, thanks to some members of this forum, I was bitten by the Eriocaulon bug
. This compelled me remove the stones and replace them with plants that look like little green sea urchins
!
Profile
Semi-top down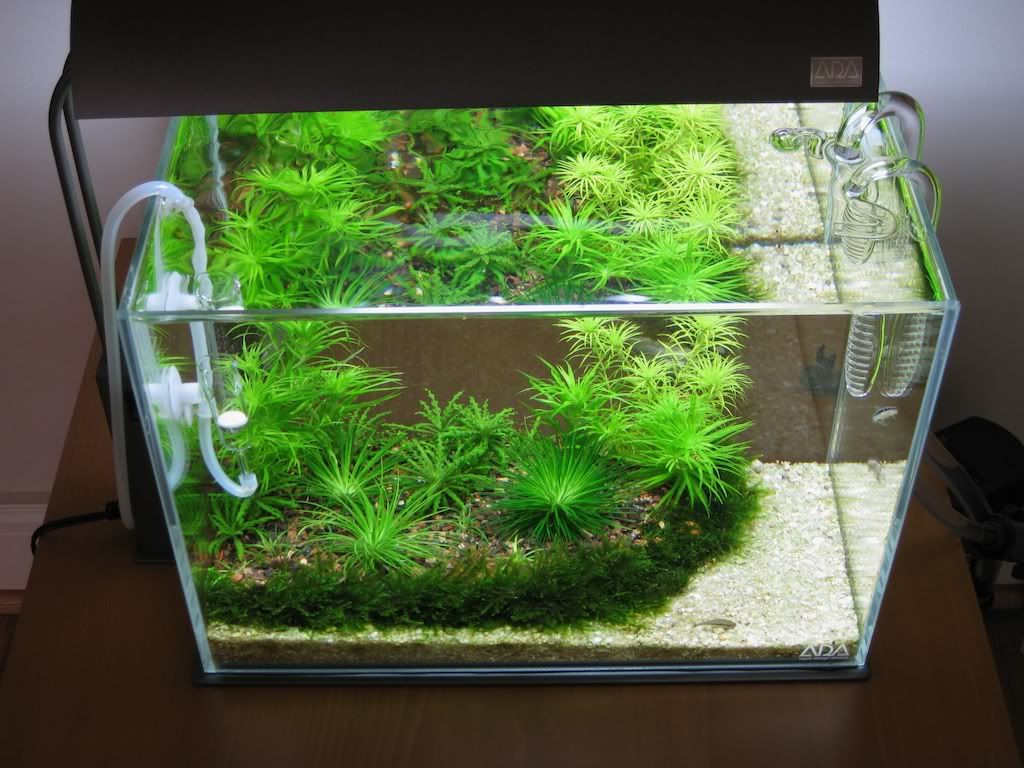 This shot contains 5 types (or maybe 4) types of Eriocaulon - sp. Aussie 2, Japan, Thailand, "blood red"(which may not be an erio) and Sulawesi. The Pogostemon helferi preceeded the Erio invasion. I decided to leave that group alone. At this point did not give much though to making a "proper" aquascape. I just put the plants where I had room.
I found this amusing, if you look carefully you see that a group of CRS decided to make the Eriocaulon sp. thailand their spiky fortress.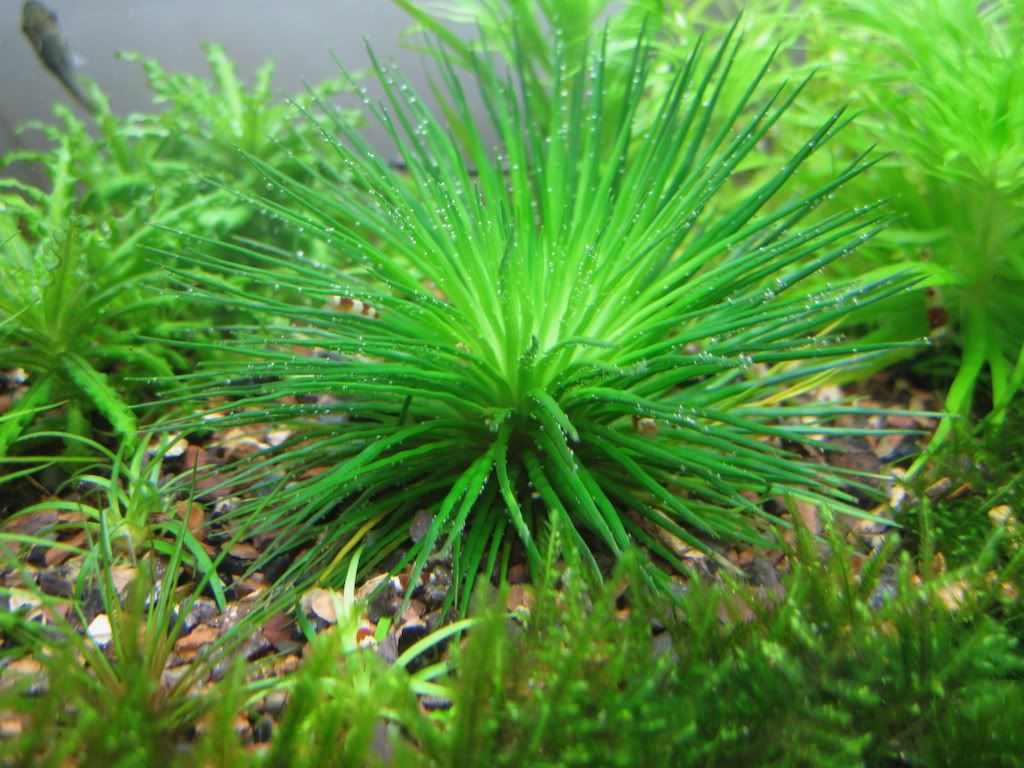 Group shots of CRS. They seemed to have adjusted well and I have been adding Excel at normal amounts and ~0.5 ml Tropica TPN+ daily.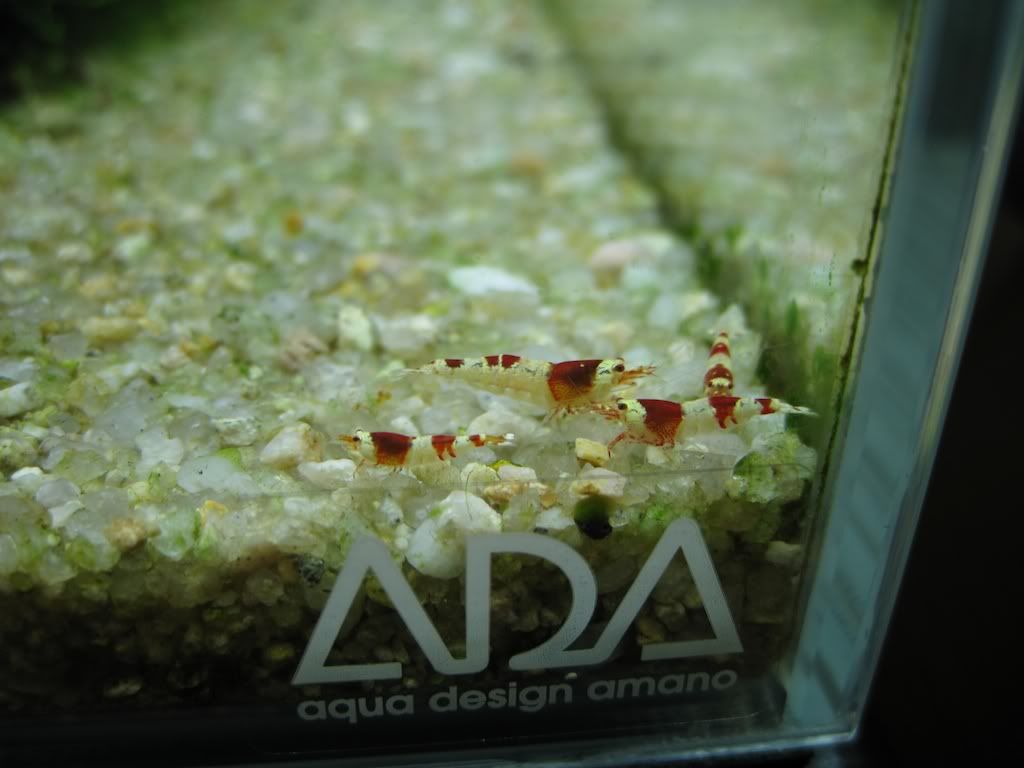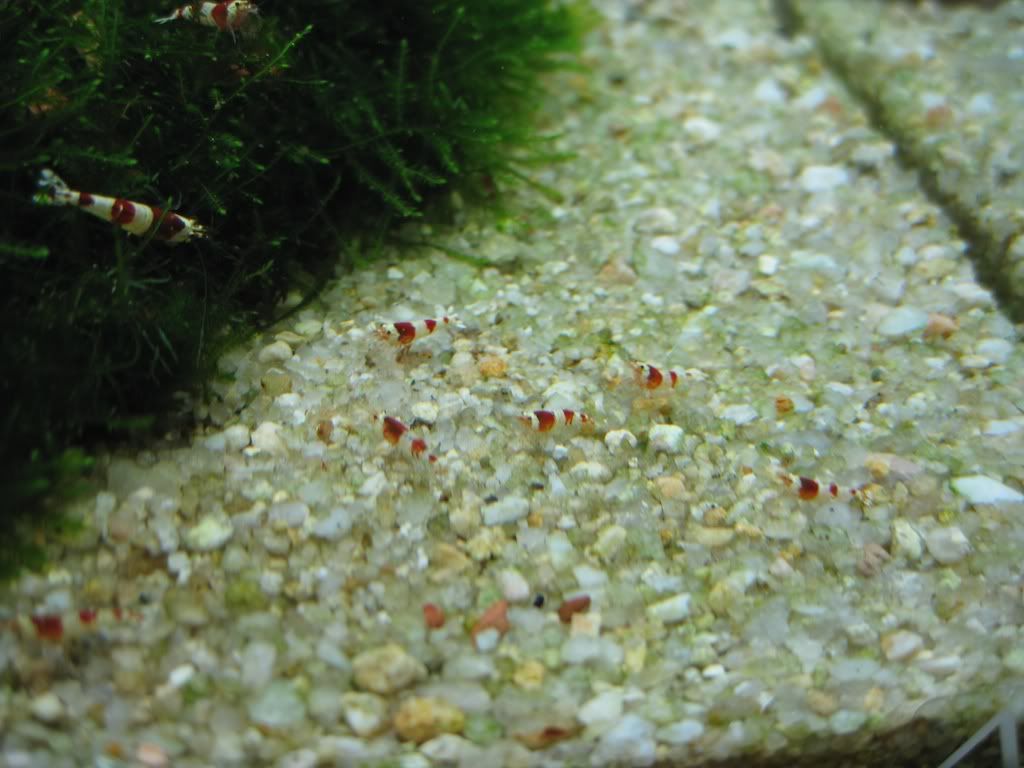 Syngonanthus sp. but I forgot what type. I like the fact that both these genus of plants don't grow too fast so maintenance is easier.