I did not like my first mini M set-up, so I decided to tear it down and start from scratch. This is a dedicated CRS tank.
All the plants and beginner's CRS came were purchased from APC forum members. Thanks guys!
Water is reconstituted RO/DI with Kent RO right and pH stable to 3 dkH and 3 dGH. Filter is an Ehiem 2211. The setup is about 10-12 days old. Seachem Stability was added daily until the livestock and Mosura Bioplus/Shrimp Tonic arrived late this week. The substrate is Fluorite in the island and "Branco" forest sand in the foreground. There are flourish root tabs under each downoi. I am using Tropica's TPN+ liquid once a week (NO3 - 5 mg/l, zero NH4 and NO2) because I understand CRS are sensitive to NO3. As you can see from the drop checker, the CO2 is lowish for planted tank, which is intentional. I will feed them 2x a week with shrimp pellets I got on a trip to HK a few months ago.
During the first night 2 CRS died and 2 got out of the tank and were found dried up. There are 5 left
. Needless to say I got a lexan cover for the tank to use at night ASAP.
Full frontal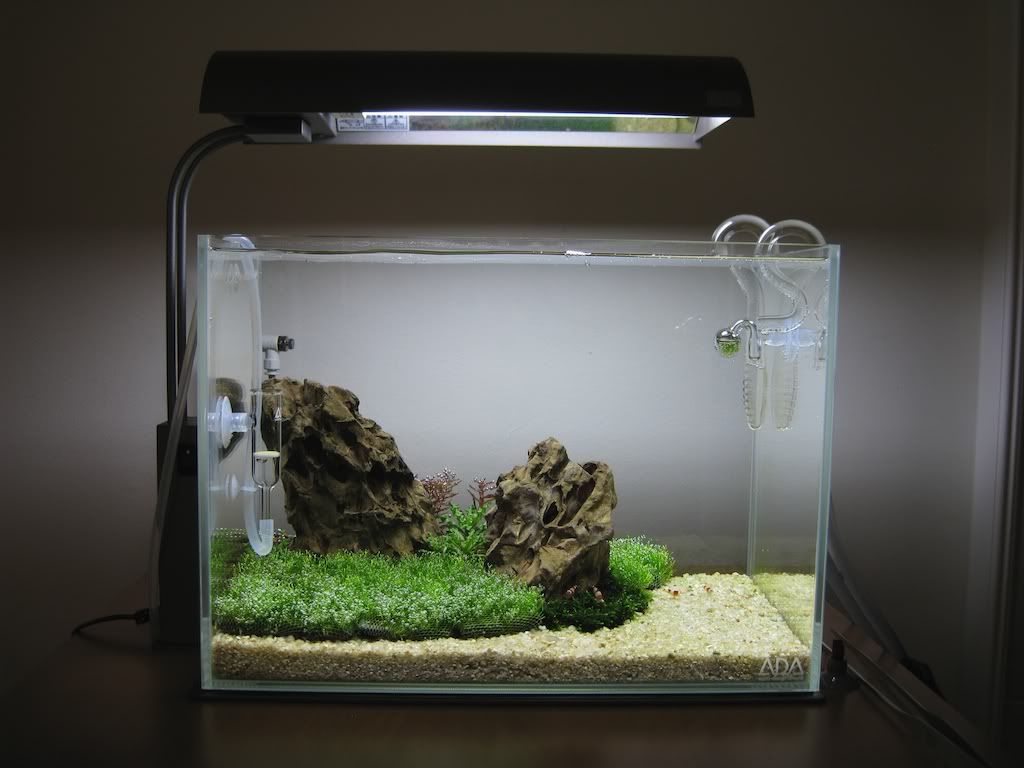 Closer...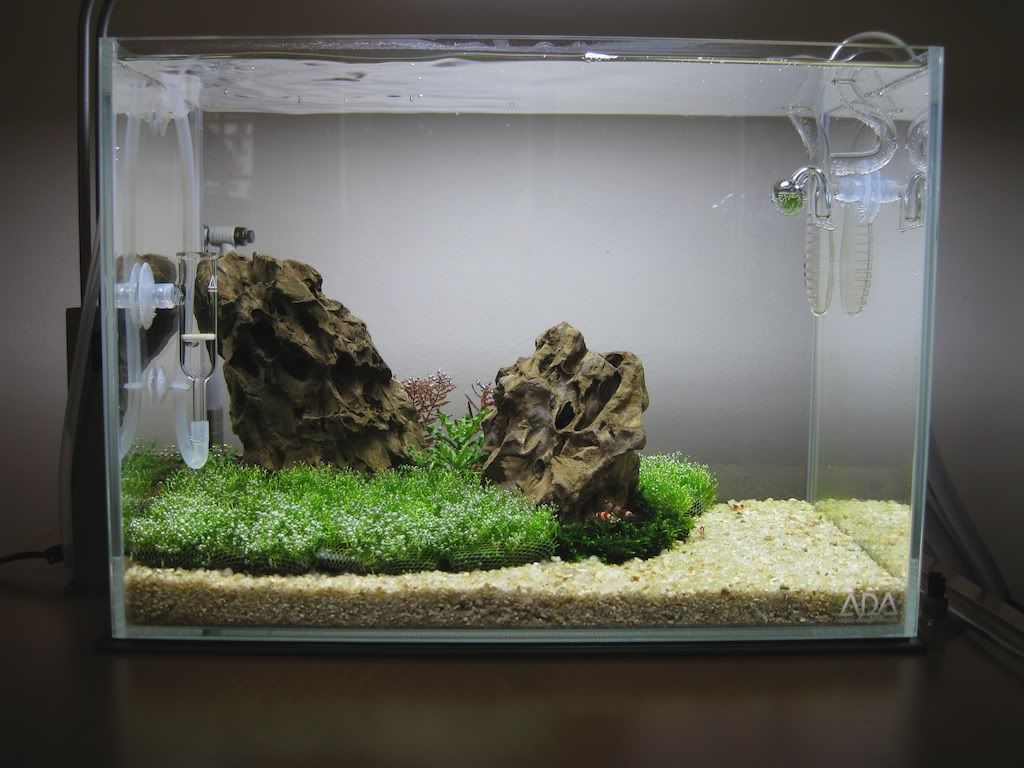 Some detail shots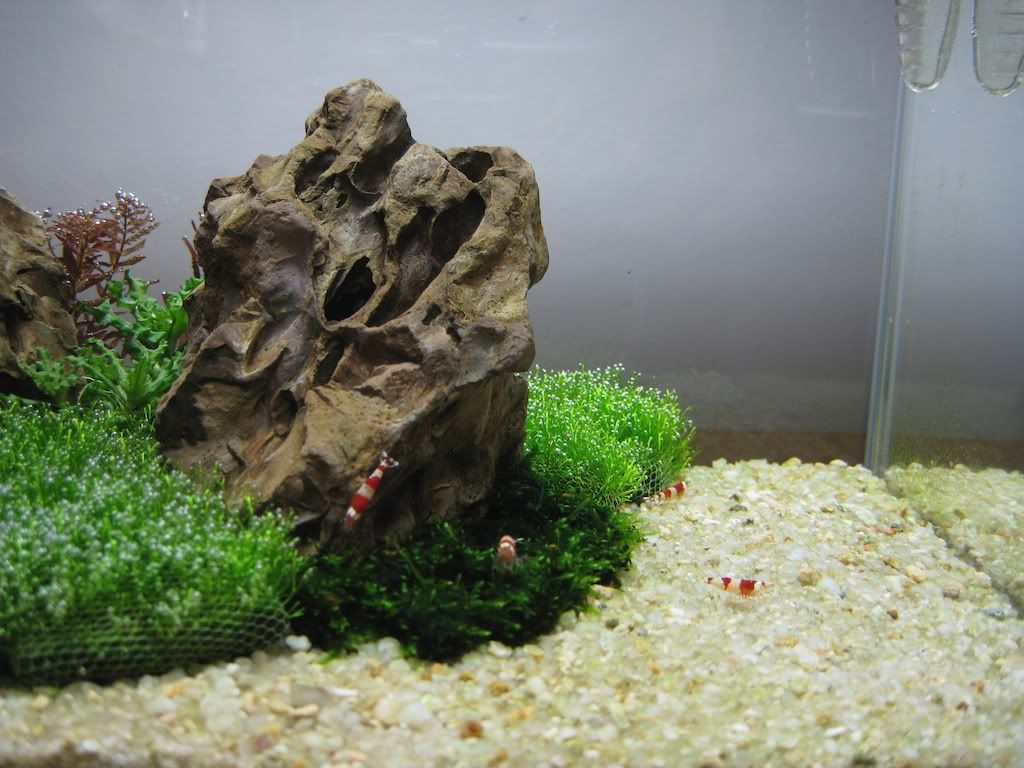 Close up of one of the inhabitants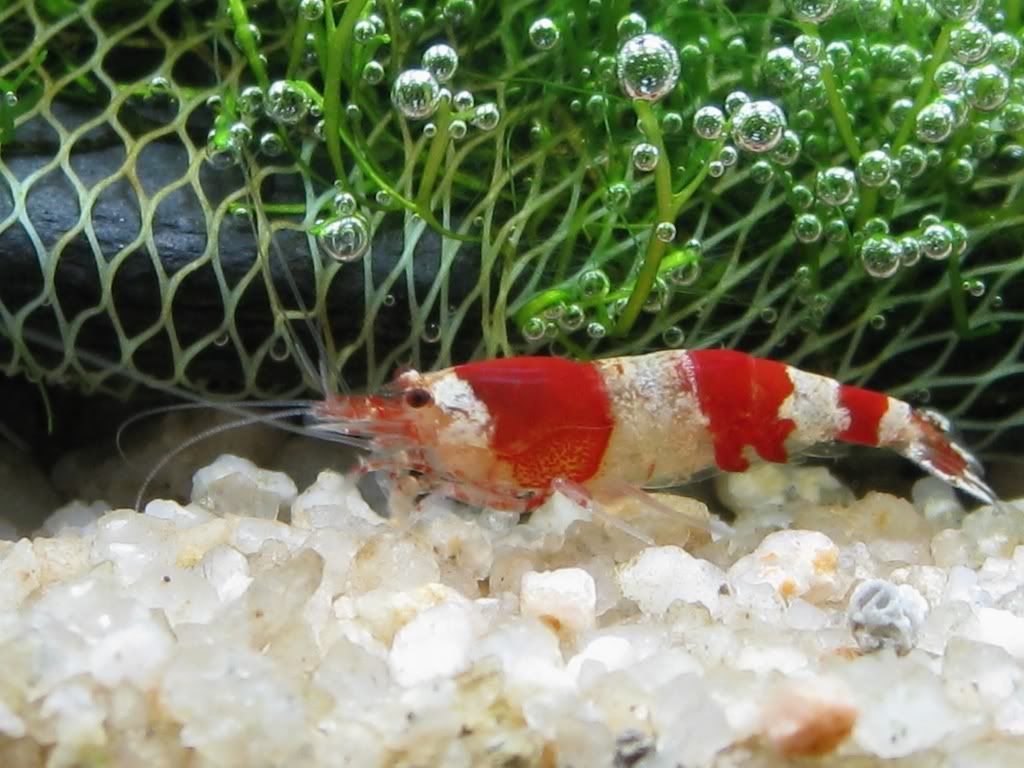 One of the CRS berried!
I just saw it today and managed to take some pics. I don't know when this happened - none of them were berried when I got them in the mail. Maybe they got frisky during shipping. Really cool! If all goes well, I plan to add a small group of higher grade CRS later.