Started this tank a few weeks ago, was growing emmersed to begin with but switched the substrate and decided to fill it and get it running. I love it, it's such a step up from all the other tanks I've owned.
Tank
: ADA Mini-M
Light
: ADA Solar Mini-M
Filter
: Eheim 2211 via ADA Mini V-1 and Mini P-1
Substrate
: ADA Aquasoil Amazonia
Co2
: Victor VTS-253A w/ 2.5# tank Swagelok NV (~2.5bps)
Ferts
: GLA Ferts, EI method
This is everything after I first got it, before setup:
When I started it up, before I switched the substrate (Eco in there at that point)
Right after filling it, at it's new location, stand I built for a 45-P I was going to get, but decided on a Mini-M instead (camphone pic, sorry!):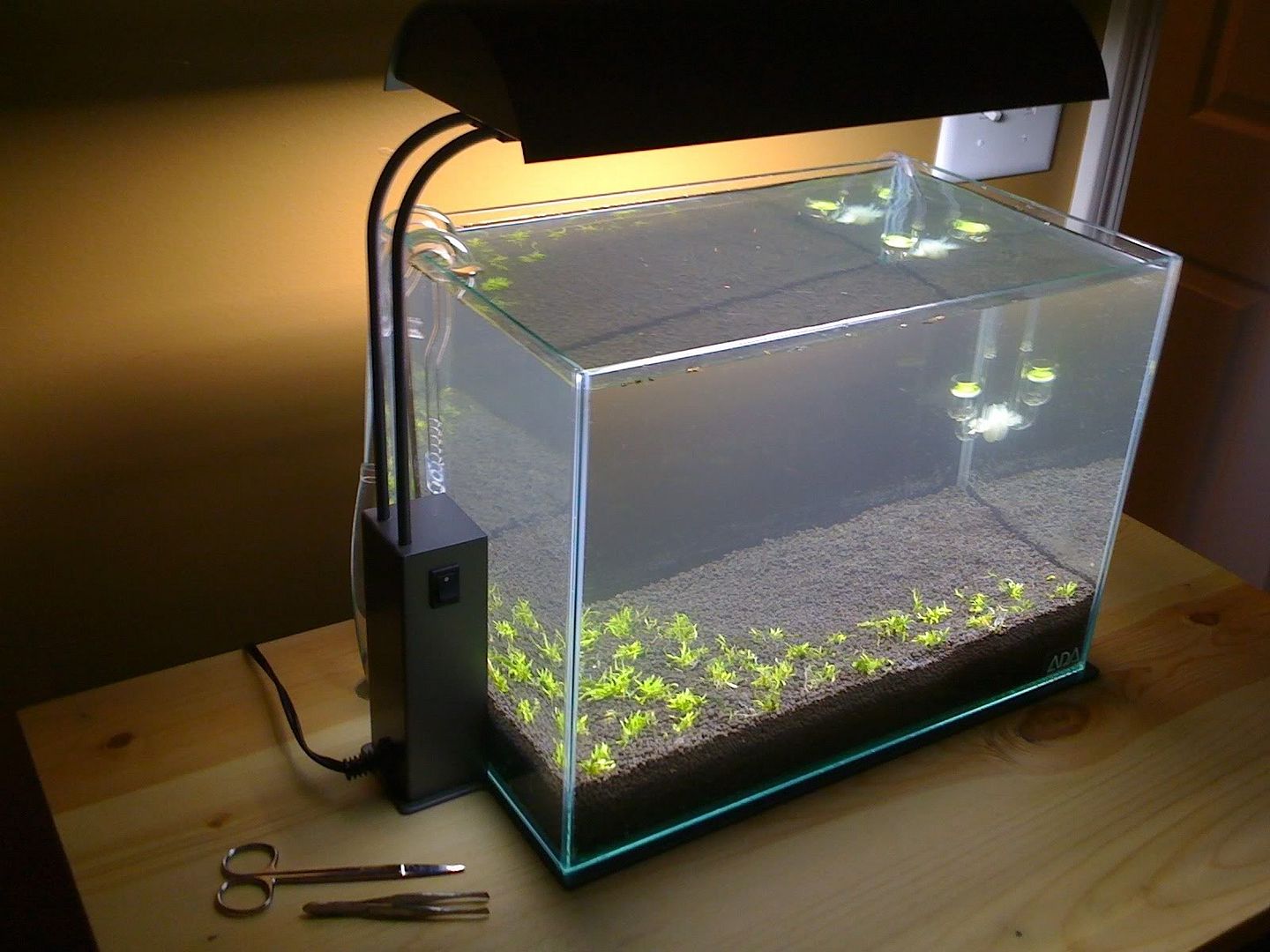 I have since added a temp hardscape (awaiting scaping stones from 'screename') and some stems to help cycle, and it actually looks decent! I'll have some new pictures up as soon as we get an SD card for the new DSLR that just arrived in the mail
Let me know what you guys think!