Hey everyone
About two weeks ago I set up my first planted tank but now things seem to be deteriorating. My specs are as follows.
Tank: 46 gallon bow front
Filter: Emperor biowheel 280 and 400 filled with sponge, bio media, and some purigen.
Lighting: 36" Finnex ray II DS 7000k 9 hours a day
Substrate: Very Fine mineralized topsoil with a light sprinkle muriate of potash and osmocote plus underneath. Capped with RedFlint brand Sand.
Flora: Java moss, Crypt leuta, Ludwigia Repens, Giant hygro(corymbosa I think), and a mystery apontogen bulb from pet smart, and an anubias. (Note; Everything but the apontogen I grew out emmersed.)
Water parameters: Unknown at the moment, going to test as after posting this.
The plants seemed to do well for the first week or so and might have even had a little new growth. Recently they seem to be developing pale new growth and the old growth seems to be week and coated in a some sort of brown slime algae which is now overtaking the glass too. The anubias seems fine and put up a new leaf and the apotogen just flowered and the moss seems alright. Everything else seems to be unhealthy, especially the ludwigia.
Sorry about the crappy pictures.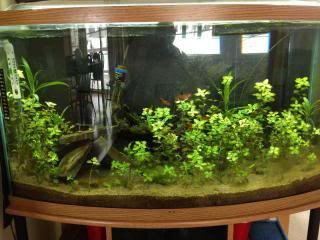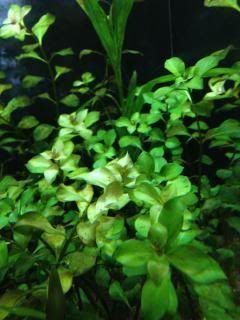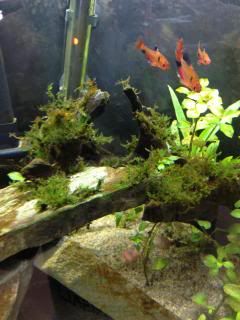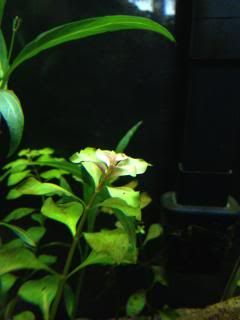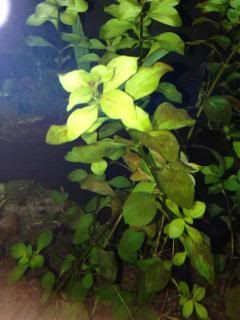 Thanks in advance, any help is greatly appreciated.