Well yall asked for it so I guess it's time for an update.
Been opening the bin and spraying it with RODI about 2-3 times per week. Humidity is keeping around 85-90% depending on the day and the time of the day I check.
Now for the pictures
First off we have the Dwarf Baby Tears, they're filling in wonderfully and it's about time to thin them a bit and try to raise funds for another bin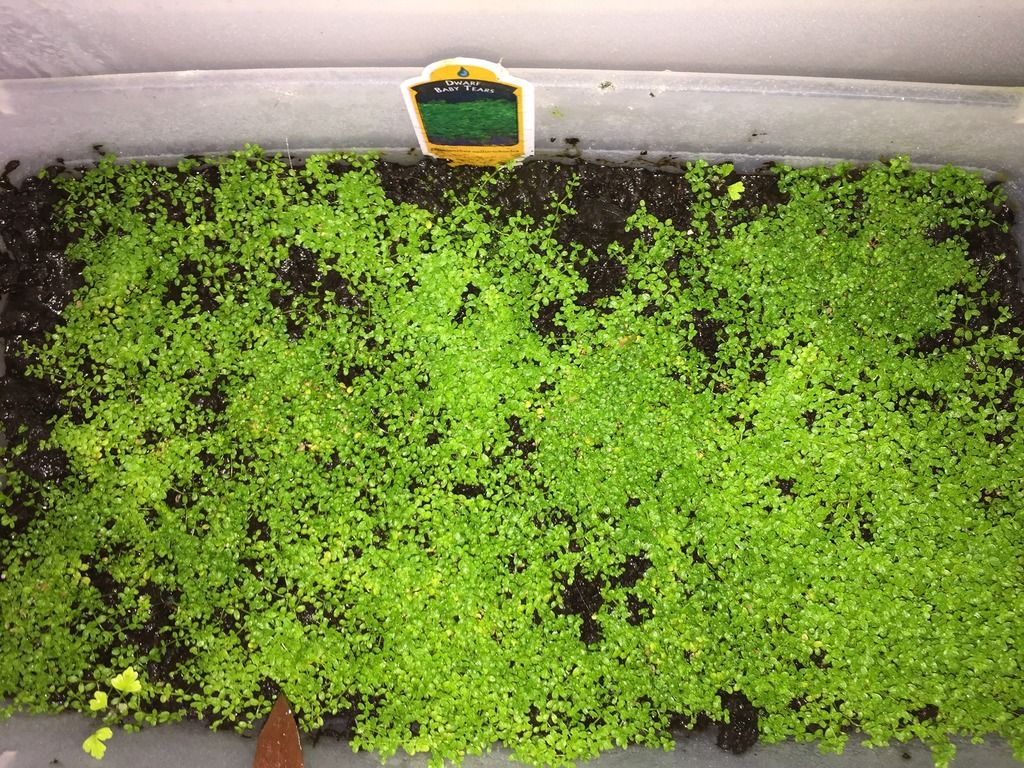 The Jap red is doing well, if I don't get any bites on the stems, I will trim and replant them to make more
The B Monnieri has been growing like wildfire, I've trimmed from here on a monthly basis, last time I took it down to about 8 stems 2" long, that was a month or so ago...
The crypts have filled in and are waiting for new homes
The Alternanthera Reineckii that I started out with 2 months ago with just 4 stems has filled in really nicely, some beautiful reds with it as well!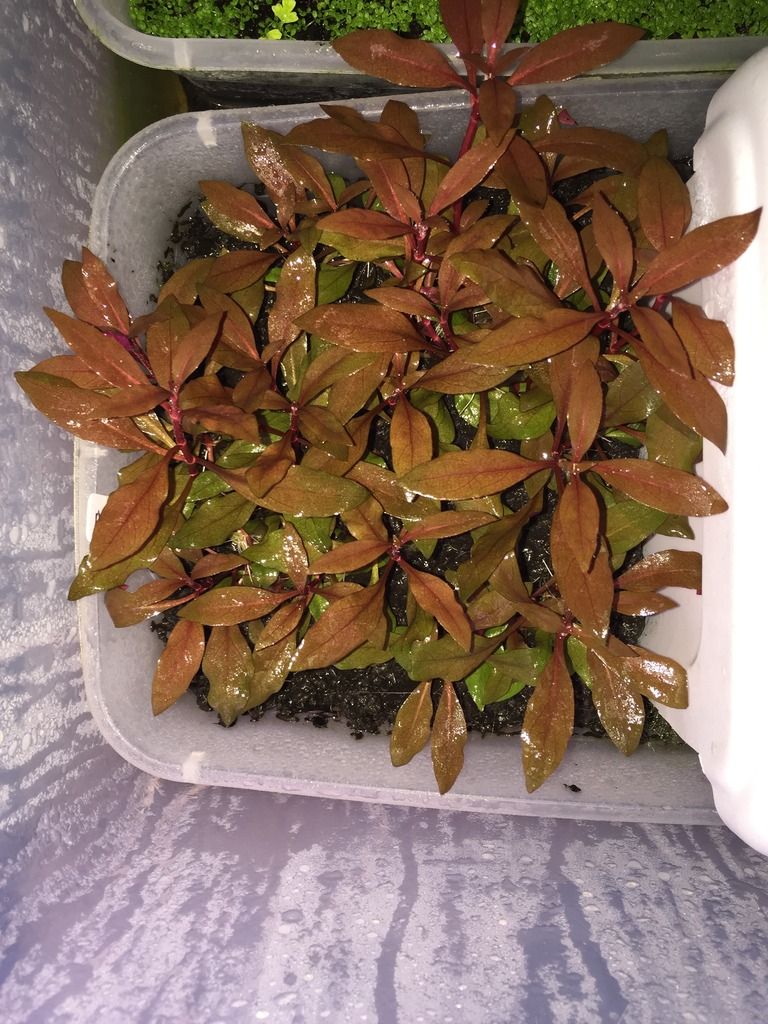 And now for the full bin shot! I've been itching to make another bin, I do have some A. Nana which has been doing well as well, but the leaves for some reason are a bit pale, not sure if they need some extra nutrients or what not, but I'm itching to get another bin going!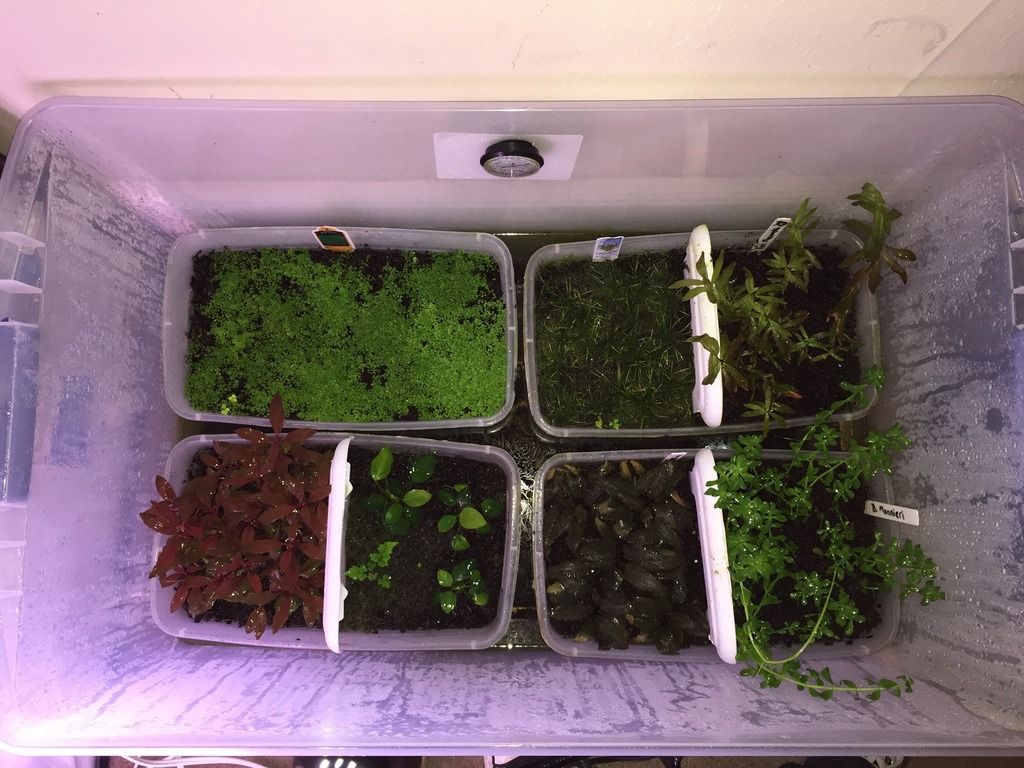 As always, thanks for dropping by and viewing my journal! If you have any questions, comments, etc... feel free to leave them in a reply below and I will do my best to get back to you in a timely manner. Sorry about the delays with some of the responses, I wasn't getting notifications on tapatalk.