okay i got a ton of plants that need to get the heck out of my tanks and they are going for cheap. i got to take these tanks down as i just have way to many that are taking up space so here are some pictures of what i have and shipping is 6-10 depending what u have. i do not have heat packs so watch ur weather. all algae free and have great colors. first person to message with a
legit order and a list of what they want gets a few extras of some stuff. its a secret
[IMG]
[/IMG]
[IMG]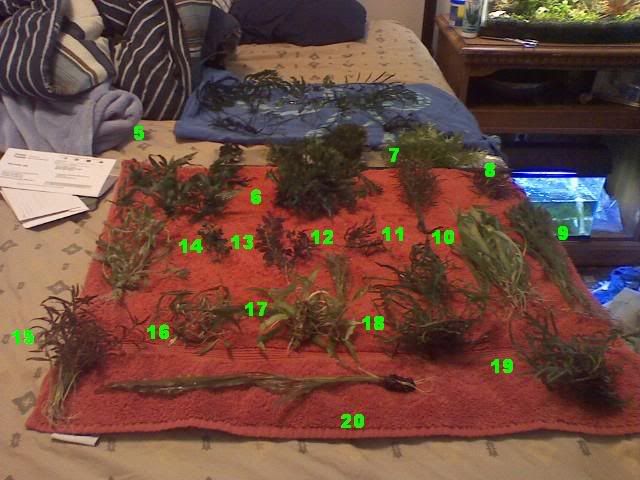 [/IMG]
[IMG]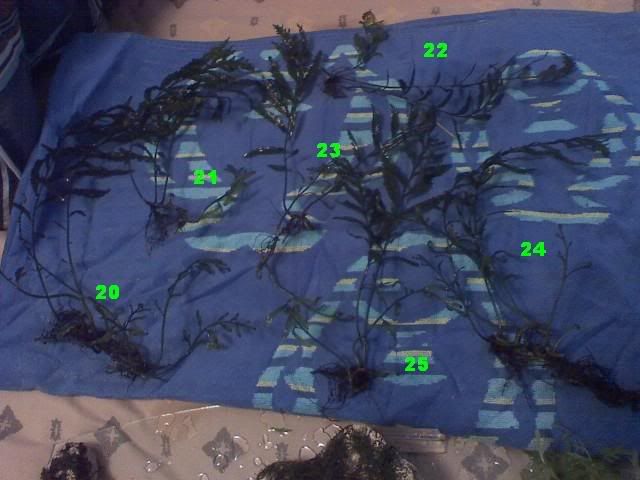 [/IMG]
plants by number:
1.sm. portion of fissedens $1sold
2. med. portion flame moss $1sold
3. lg. portion flame moss $2sold
4. 6 stems of wisteria cut for foreground and tons of roots $3pending
5. 6 portions of dwarf java ferns $ 4
6. older leaves and fresh new of java 'windelove' some tlc needed $3 many rhizomes
7.ludwigia arcuata large portion 7+ inches $4
8.ludwigia arcuata small portion 4 inches $2sold
9.Myriophyllum aquaticum very nice roots $3
10.Hygrophila corymbosa 'angustifolia' $3
11.sm bolbitis very nice green leaves $1
12.Ludwigia repens 2 stems very nice color!!!! $1
13.3 anubias nana 'petite' $4pending
14.Hygrophila polysperma nice start for u el natural fans $1
15.Hygrophila sp. 'Bold' branching $2
16.Cryptocoryne x willisii 'lucens' nice colors many corns to start $3pending
17.Cryptocoryne wendtii 'green' great lime green color many corns to start $3pending
18.larger trindent java fern start $2
19.nice cluster of med rhizomes of trident java fern $3
20.Aponogeton crispus growing new leaves all the time $3
20.-25. on bottom picture as bolbitis as u can see. take them all for $20 or we can talk price on splitting up. all have new leaves coming in and very nice and healthy.sold
TAKE IT ALL FOR $50 thats $19 bucks less!
again algae free, extras to first order, watch ur weather im not responible for loss, 6-10 for shipping.
thanks
brad