Discussion Starter
·
#1
·
I tried setting this tank up before, and didn't have much success getting stems and riccia to grow without a consistent CO2 supply :/ I decided I'd set it up again this spring, and got around to it this last weekend.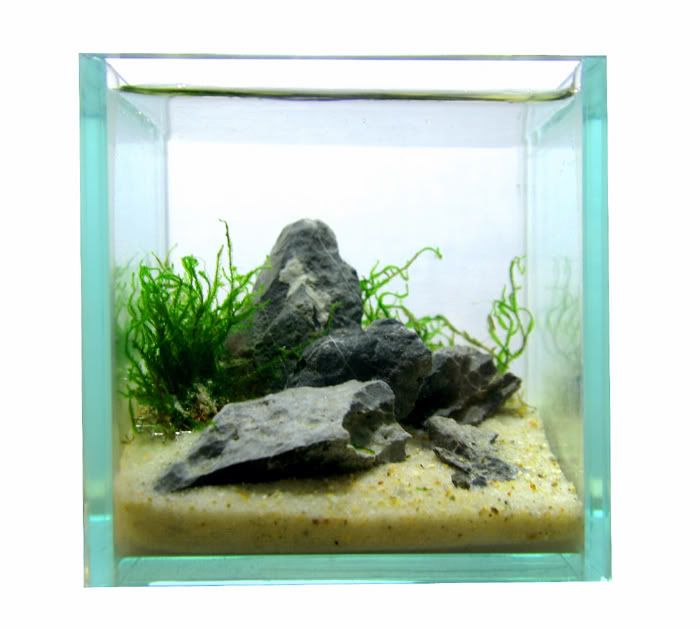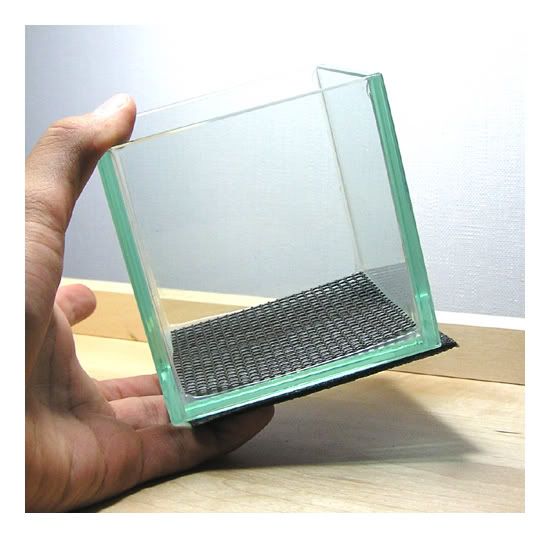 Info:
100mm x 100mm x 100mm cube ~.27gal
19w 10000k "daylight" spiral flourescent
Decorative Sand
Flame Moss
The sand is a mix of pure white decorative sand and a bit of bright sand, just to get a grittier look. I might try to find some more grit and small rocks to mix it up a bit more as I feel it looks a lot more flat than I envisioned it. I didn't use any aquasoil, as I thought that a nutrient-rich substrate would be a problem with only moss.
The rocks are some leftovers I picked up a bonsai shop one day and just smashed them to get smaller pieces. Maybe Seiryu? No idea, but they look ok considering I didn't have a lot to choose from (just used what I could find in my "aquarium goodies" storage box).
For the record, I'm not really going for an Iwagumi . . . I was just so impressed with some of the recent uses of flame moss to make "trees" like ever-green like things. My goal is to make something that looks like that, and I'm almost using the flame moss like a stem plant and hoping I can make a "hill" of flame moss that fills up the back-left corner. Like a mountain of evergreens.
Right now I'm doing a daily "water trade" with the 60cm tank to hopefully get
some
source of nutrients and CO2 as well as bacteria. I could use any advice I can get.
This is my first time using flame moss, and everyone probably knows the woes of trying to dose and keep a tiny tank.
Any tips about flame moss? Will it eventually grow to fill up the background as I envision it? Dosing?