Discussion Starter
·
#1
·
Hi All! It's been ages since I've logged on to APC, but looking through El Natural forum, it's nice to see so many new people. The forum has certainly come a long way since the Wet Thumb Forum!
Anyway, I've been keeping NPTs following Diana's method for about 7 years now, always with great success, of course! My current NPT is a 120 gal tank that I set up about two years ago. It has undergone many changes but has been in the current configuration for more or less a year now. I've battled several algae outbreaks requiring dosing with an algacide (something I'm against, being an NPT purist) and heavy use of a UV filter. The last algae outbreak was of a filamentous algae that was taken care of by some juvenile T. duboisi. Now the tank is finally very stable and have had no probs recently.
Here's a breakdown of the tank and the pics... hope you enjoy!
Flora:
E. amazonicus (I think)
E. tenellus
V. spiralis or americana
C. wendtii brown
C. wendtii green
C. balansae
Other unidentified crypt species
R. rotundifolia
C. thalictroides (I think)
Java fern and moss plus other moss species
A. nana
giant duckweed
E. parvula
3 different Nymphea sp.
Plus a several other species of unidentified plants that were given to me by my friend who has an aquarium maintenance business.
Flora:
50+ N. leleupi juveniles
6 T. duboisi
10 danios
6 red rainbow fish (F1s!) juveniles
3 long-finned albino bristlenose (2F/1M)
1 siamese algae eater
1 chinese algae eater
The Pics:
Front shots of tank: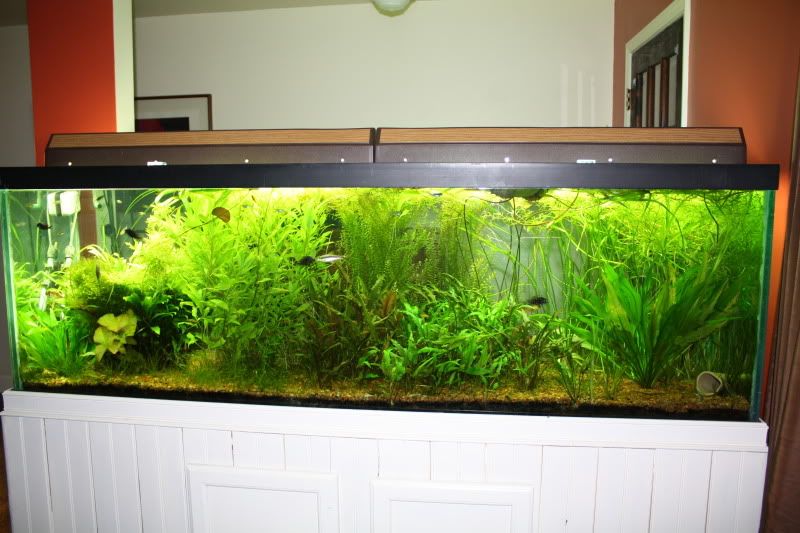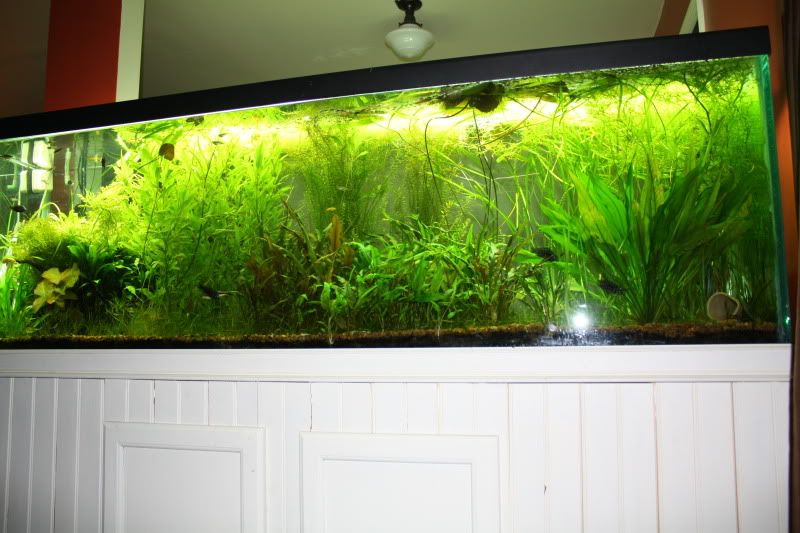 Closeup of right side, middle and left side: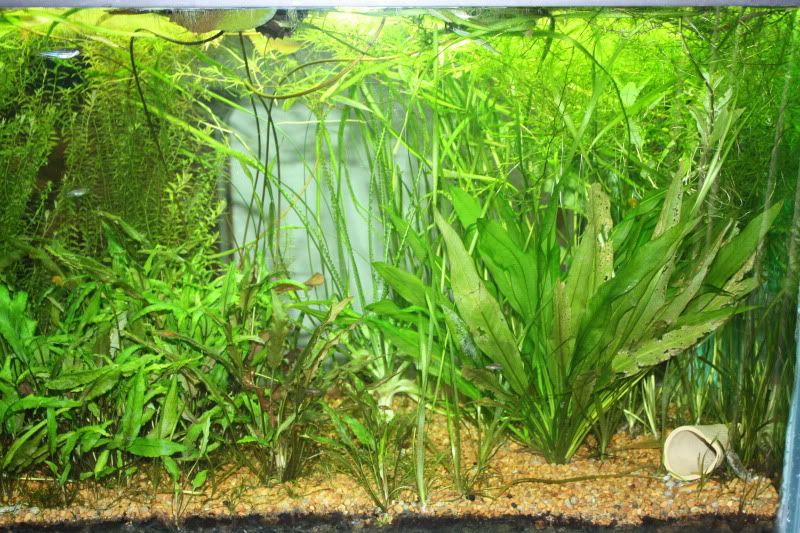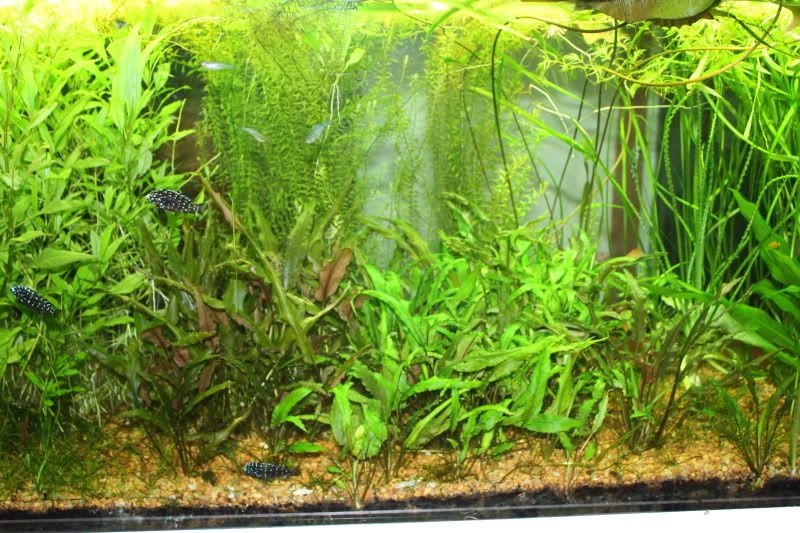 One of the Nymphea sp.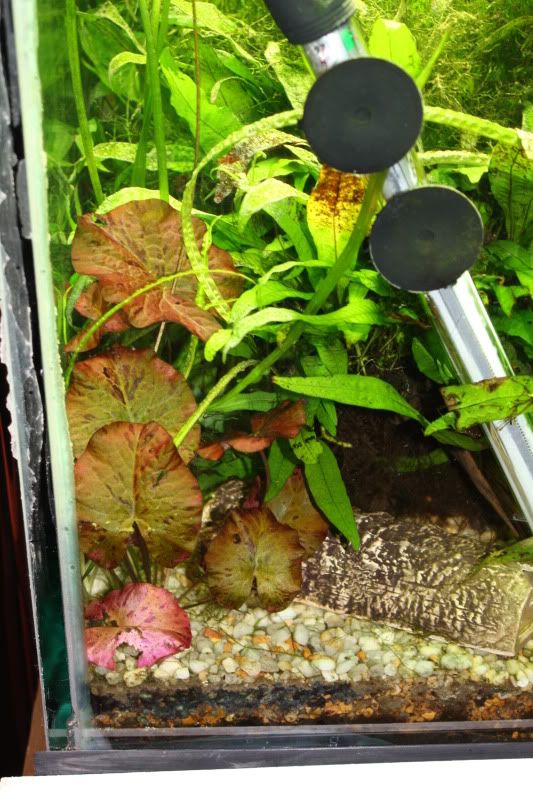 Crypt stand: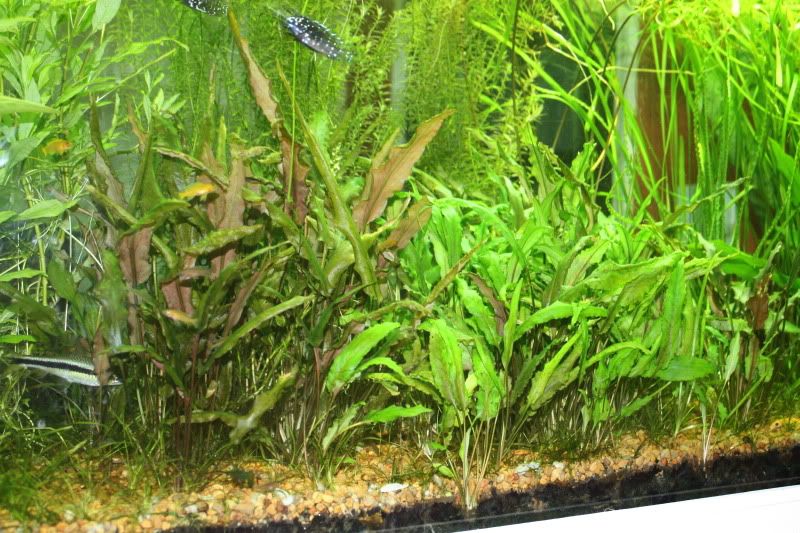 The bristlenose: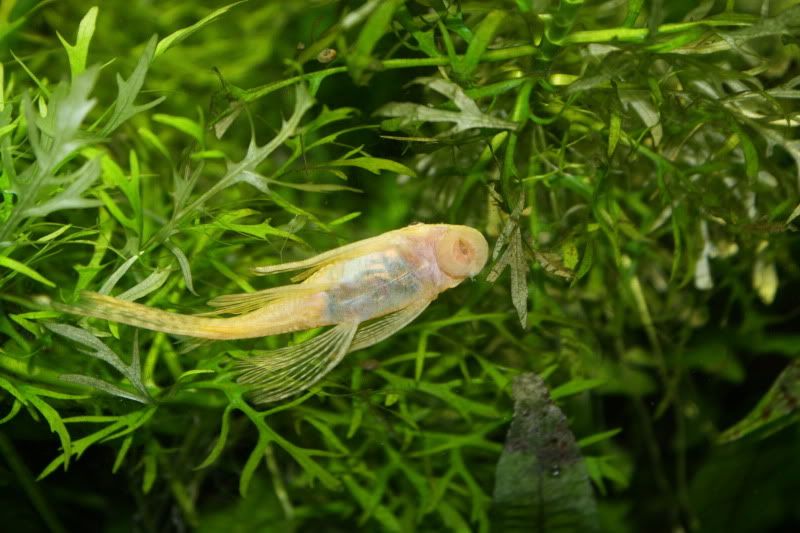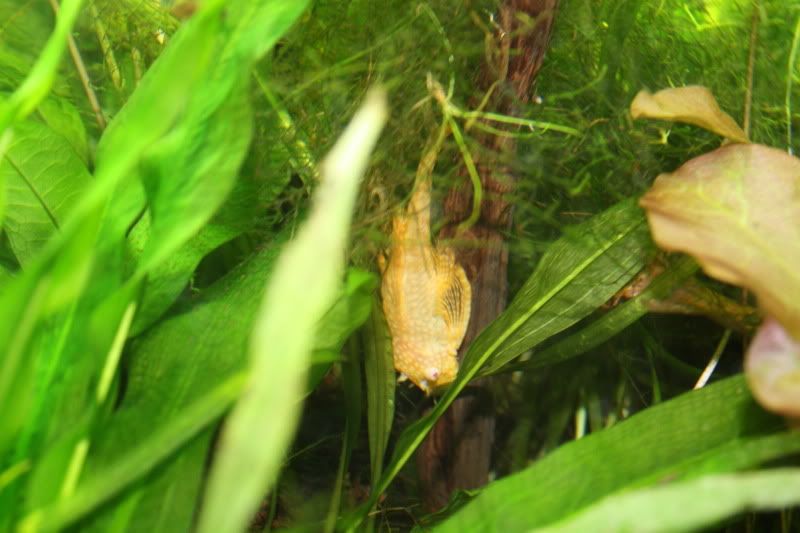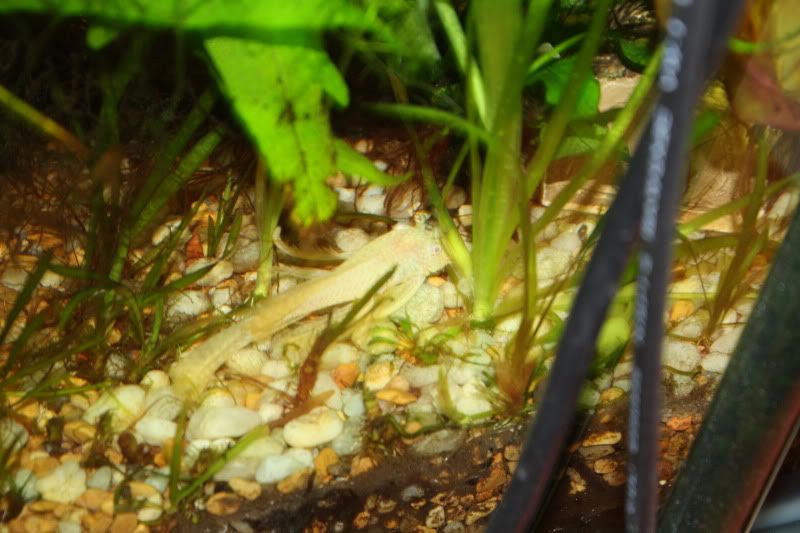 Other asst pics: