Discussion Starter
·
#1
·
I have been out of the hobby for close to 3 years due to grad school and finally got round to getting back which I have been wanting to do for some time now.
I wanted to ease myself back and so thought I would go with a 15 gallon Tank.
Here are the specs so far.
Tank - 15 Gallon regular (open top )
Substrate - Eco-complete
Lighting - 24 Watt T5 High output 6700K x 2 with reflector.
CO2 - Pressurized Paintball system with GLA paintball regulator set at 2 BPS.
Filtration - Cobalt EXT Canister with Sponge , Ceramic Rings , Cotton Floss and Activated Charcoal (will be replaced soon by bio balls)
Plants :
Crypts (Undulata and Wendtii), Jungle Vals , Dawrf hairgrass, Micro Swords, Dwarf Baby tears, Hemianthus Umbrosum , Cardamine Lyrata , Bacopa Monieri , Hygophila Pinnatifida
Here are some pics :
Hardscape before Planting
One Day after planting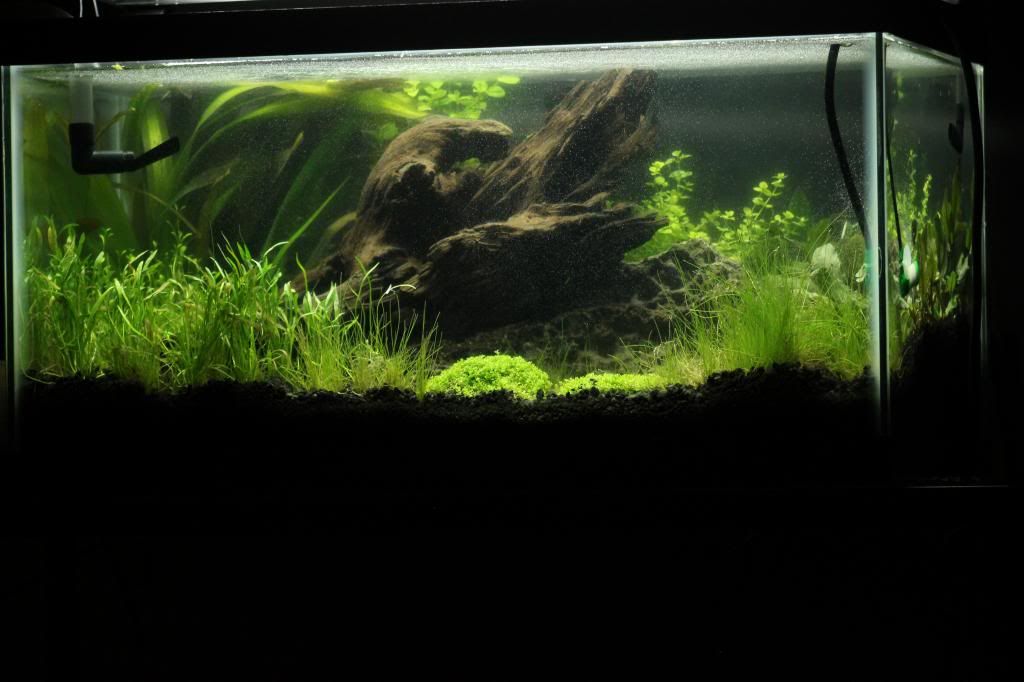 Another pic
I removed the smaller rock in the right of the scape, once i realized it didnt enhance the scape after planting.