This is a first time running a planted tank and to tell the truth I really have no idea what I'm doing. Comments and criticisms are very welcome.
Current equipment list:
30g perfecto tank
Jebao 303 canister
Coralife Deluxe 96w pc
DIY CO2
DIY moonlight
DIY surface skimmer
Plain gravel
First off I'll start with a little background. I found the tank for free as curb alert on craigslist. Someone had moved and just kicked it over in their front yard, complete with two plecos and two turtles. The filter was purchased on ebay from a local seller for $50. I know its a no name brand, is not UL listed, and will probably burst into flames, but it was cheap. IMO it also works better then my brothers xp2. Snagged the light for $35 off ebay along with a 6700k bulb for another 20. If you haven't noticed yet I'm poor and an ebay/craigslist addict (they go hand in hand).
The list of plants is pretty short right now but will become longer at some point hopefully. Right now I have temple, corkscrew vals, java fern, java moss, ludwigia repens, and some type of crypt (I think).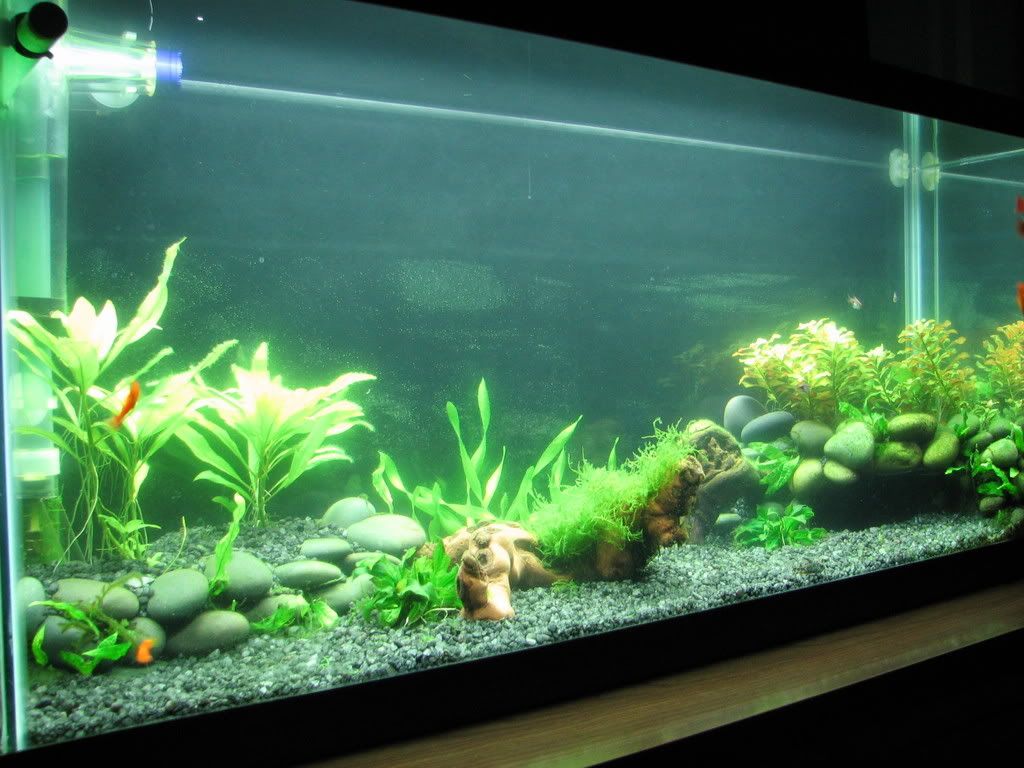 The cave is a kind of make-shift bell diffuser for the co2 and it seems to work well. It was left over from my brothers tank as well as the rocks, gravel, most of the plants, and the platies.