38Gal. Dutch Aquascape. Input is always welcome.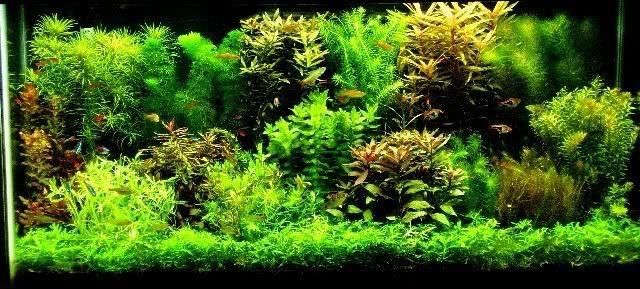 Flora.
Pogostemon Stellatus, Limnophilia Aquatica, Ludwigia Arcuata + Repens, Mayaca Fluviatallis, ammania Gracillis, Red Foxtail, Rotala Macrandra, Heteranthera Zosterfolia, Red Nesea, Didilpis Diandra, Bacopa Caroliniana, Ludwigia Glandulosa, Egeria Najas, Rotala Wallachii, Rotala Indica, Hygrphilia Difformis.
Fish.
90+ To many to list. LOL.
Equipment.
192 Watt 6700K Power Compact.
Rena Filstar XP2 Filter.
80# Eco Complete.
Dosing.
Flourish
Flourish Excell
Flourish Iron
Flourish Potassium