Discussion Starter
·
#1
·
I redid the left side by removing about a quarter bucket of najas/javamoss mix, and then splitting the java fern stand, and tilting the driftwood so it would stand farther above the foreground. Also put the Anubias behind it and trimmed the foreground a bit. I'll have to remove the stray bits that always find there way around-and maybe sometime i'll get around to tidying up the right side.
I also switched from pistia stratoides(the roots eventually began getting way to long) to phyllanthus fluitans.
Any suggestions will be appreciated.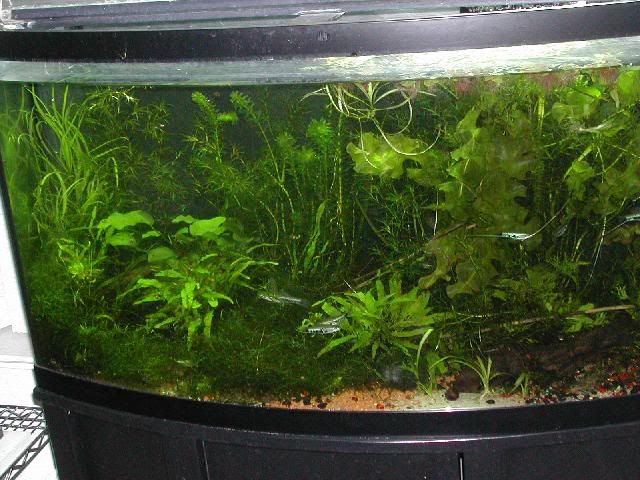 Only current inhabitants are montezumae swordtails.