My nephew asked my to give him a planted tank.
So I made him this tank:
Dimensions: 50 X 30 X 30.
I wanted to try different ideas, so I made 5 liters of DIY substrate with this composition:
30% Lateritic soil.
20% "Perlita" (small white balls to prevent from compacting - I don´t know the translation in english).
Little of tennis court sand (red crushed brick).
10 cc of bonsai fertilizer (N: 7% - P: 1,8% - K: 3,3% - Fe: 0,10% - Mn: 0,05% - Zn: 0,05%).
Little of small gravel.
A little of bone meal.
I completed the mixture with sand.
I think I put too much fertilizer.
I also added some black soil where I was going put a
Echinodorus bleheri
.
Over the DIY substrate I put 1 cm of sand, an on top that I put 2 to 3 cm of gravel. I left only sand where I was going to put the
Glossoestigma elatinoides
.
I left a path only with sand.
Plants:
Blyxa japonica
Echinodorus bleheri
Echinodorus tenellus
Glosostigma elatinodes
Ludwigia arcuata
Rotala macrandra
Rotala wallichii
Sagittaria subulata
Vesicularia dubyana (Java moss)
Co2: yeast.
Photos: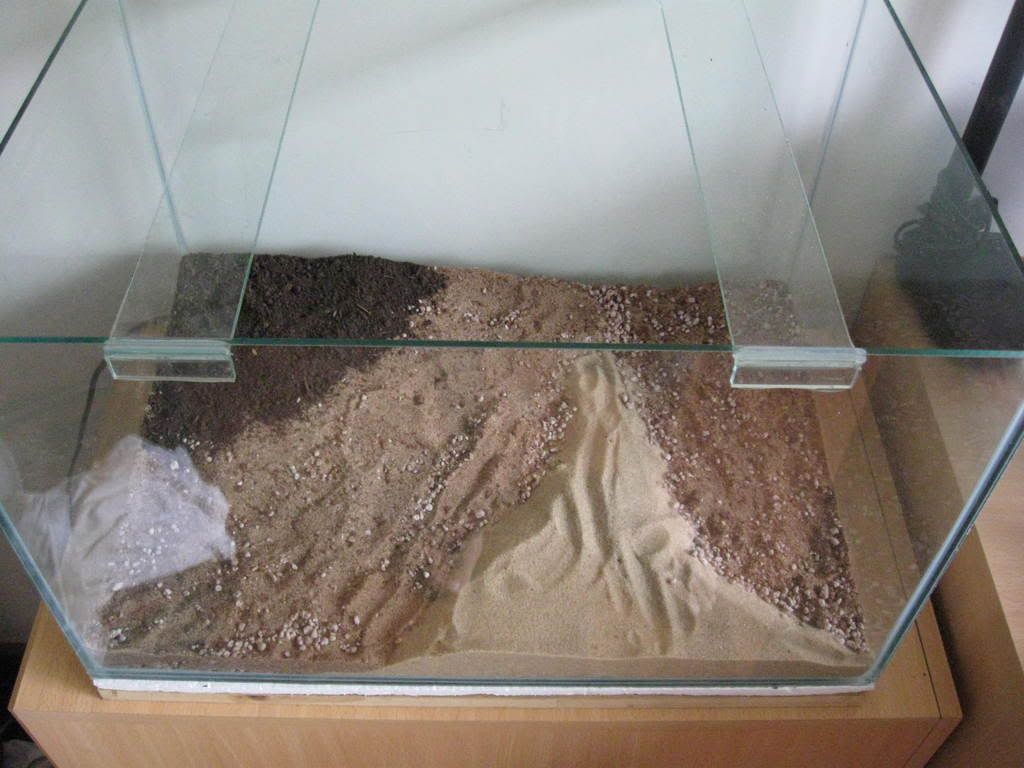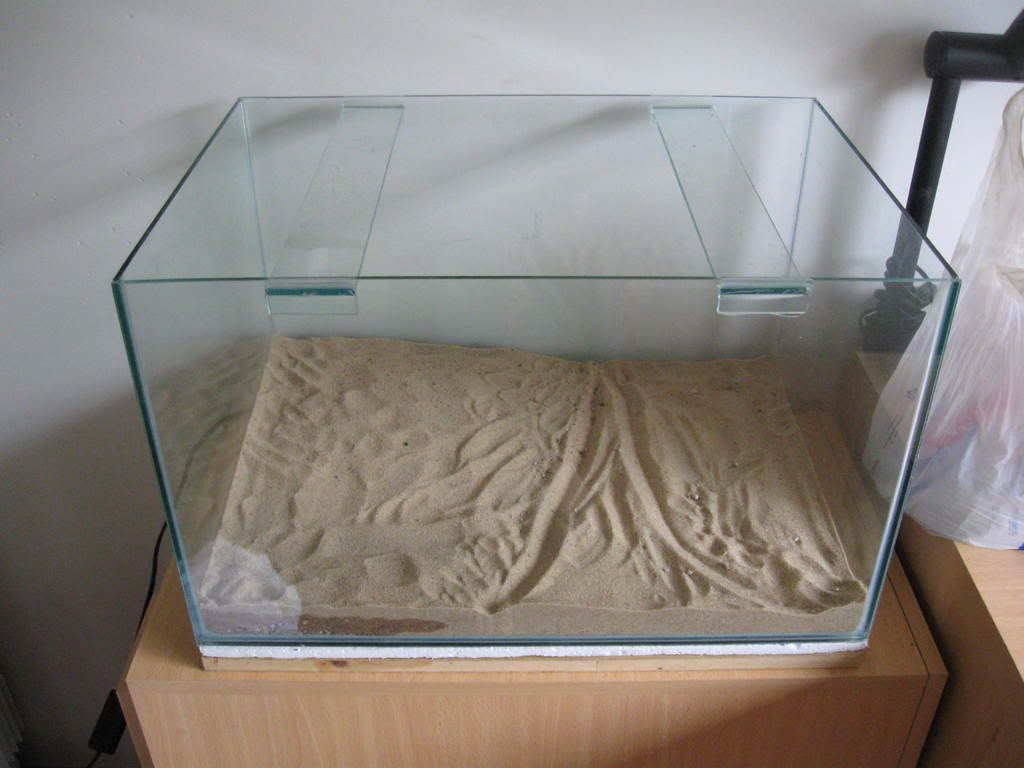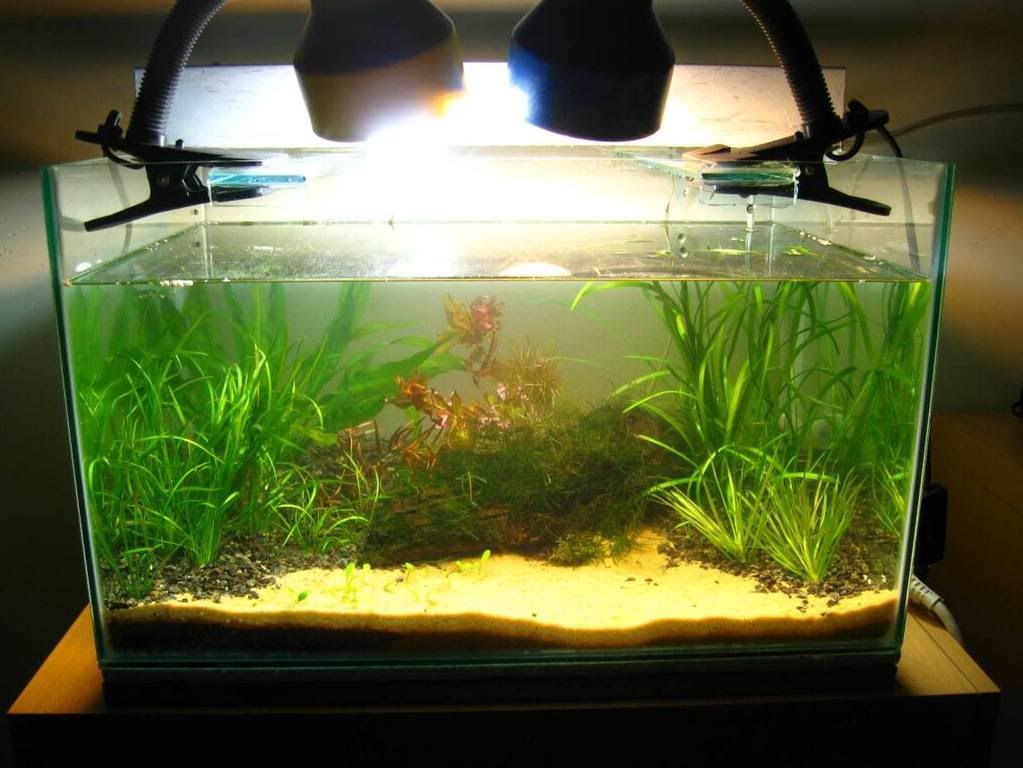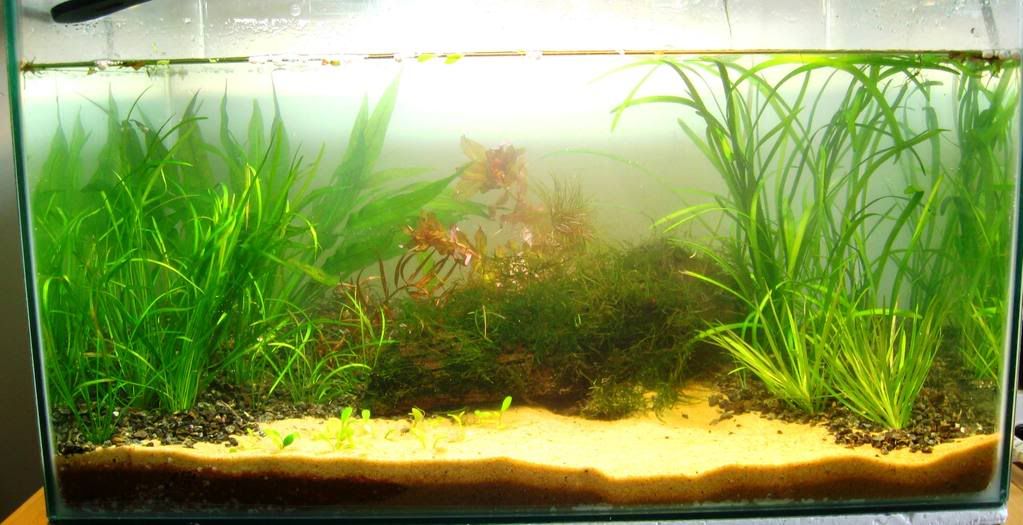 Suggestions would be appreciated.
Bye,
Juan