The original plan was to use AaronT's mineralized substrate, I bought everything except dolomite a year ago and never got around to it until now...Then the Oregon plant swap happened and I received a motherload of great plants (thanks guys!) and the plants couldn't wait for me to finish mineralizing the substrate! I soaked and dried the topsoil 1 time, so it is still basically topsoil.
I screened out as much bark as I could with window screen. Cobra Commander assisted me.
The topsoil I bought at HD had no fertilizer, but it is mostly wood debris. Cobra Commander does not approve of wood debris.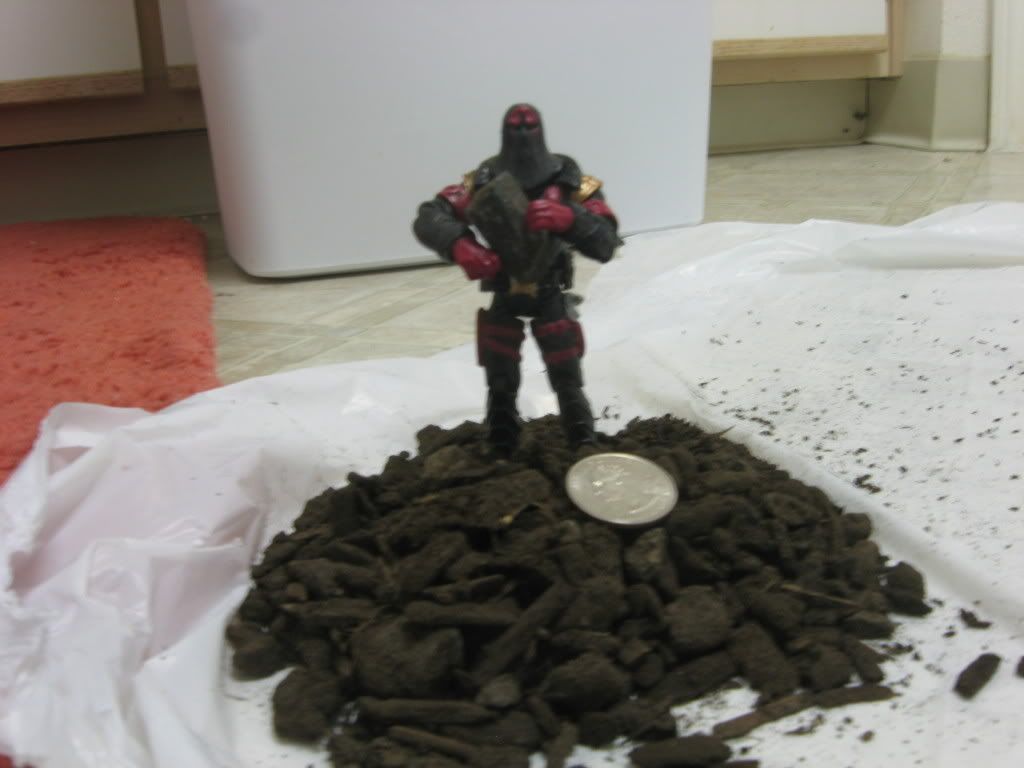 After heavy screening very fine particles were left, a lot of wood slivers in there. Cobra commander HATES slivers.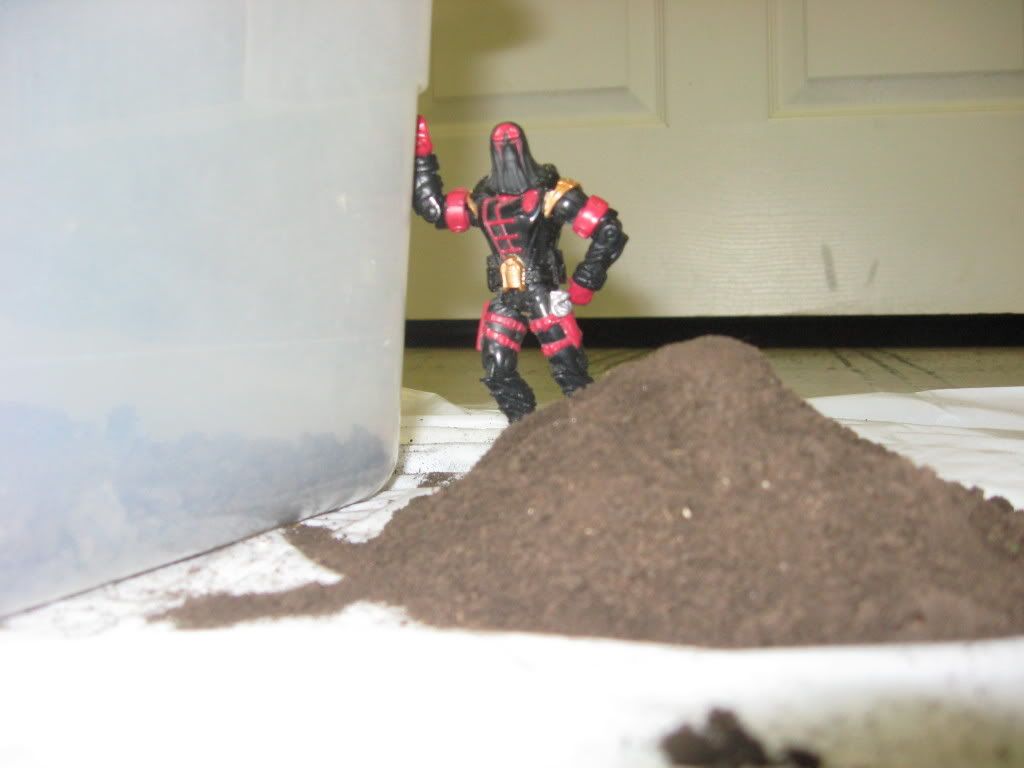 After screening the dirt I realized I didn't have nearly enough! 3.75 cups was all I had, so I planned to add a little clay to the dirt to keep the wood from floating all over the tank. At the plant swap I laughed at OregonAqua because he admitted trying to make mineralized substrate with Miraclegrow, fertilizers and all! I thought that was funny, but at least he tried it with dirt instead of twigs.
Anyways, I go to grab this 50# bag of clay that has been sitting for over a year in my apartment and when I open it up there is all of this white dusty stuff inside. Apparently I bought a bag of %#
[email protected]
of paris by accident. The bag said pottery plaster of paris and in the store I DID read a label that said potter red clay, but I grabbed the bag next to it....I think I 1-upped OregonAqua....I blame AaronT.