Discussion Starter
·
#1
·
Well I finally got my rimless 75 gallon from Glasscages.com all set-up with plants! I have had this tank for too long without any plants. I got a 4x54 watt TEK lamp with two midday GE bulbs and 2 ocean white from aquamedic (10K). The middle two bulbs are on for 8 hours while the outside bulbs are on for a two hour noon burst. Can anyone comment on this photoperiod....whether its too much or not enough? I got my temporary CO2 system set-up on the left side of the tank. I'm trying to figure out a way to hide all the equipment inside the stand. I thought about not using the inline reactor and just running the CO2 into the filter line before the iwaki pump and ocean clear filter. My thoughts are that this would dissolve the CO2 well enough. Maybe/maybe not?
Substrate is Eco-complete. I use PPS-Pro and my GH is ~7 and KH is ~5. I don't really care about anything else
Check out my other thread about how I built the stand and set-up the tank and filtration system.
http://www.aquaticplantcentral.com/...9707-rimless-75-gallon-close-loop-filter.html
Here is a list of the plants...
Crypt wendtii - Brown?
Rotala rotundifolia, sp. green, and macranda
Crypt balansae
Alternathera reineckii
Blyxa japonica
Anubias petite
Narrow leaf java fern
HM
The fish I have in now are just two angels and a handful of SAE's. I may get rid of the angels and find some schooling cardinal tetras or some harlequin rasboras. Not sure yet.
Fell free to comment on the aquascape or ask any questions about the set-up. I think I will really like this tank and can't wait for it to establish.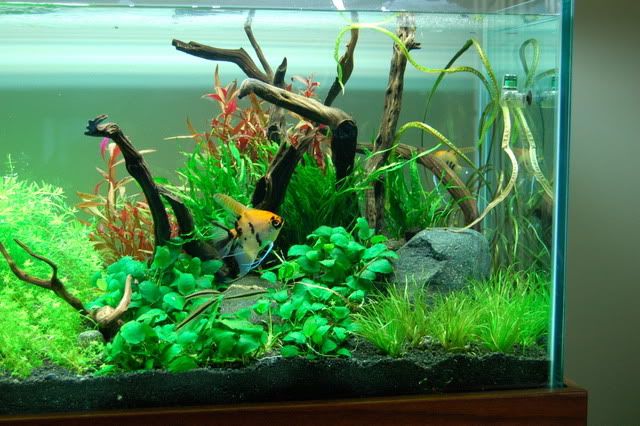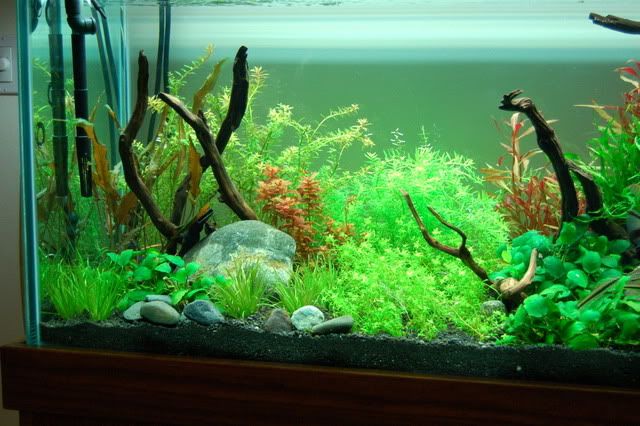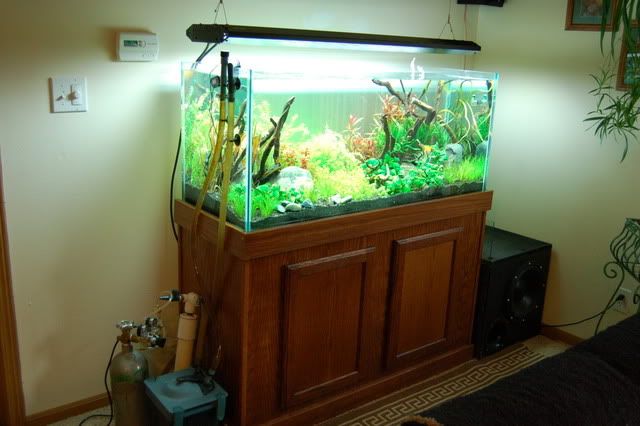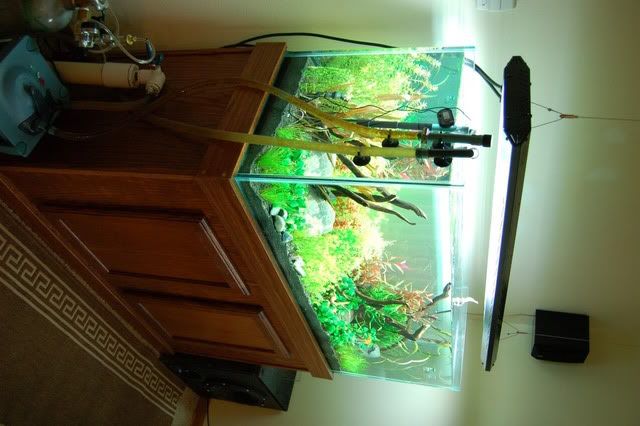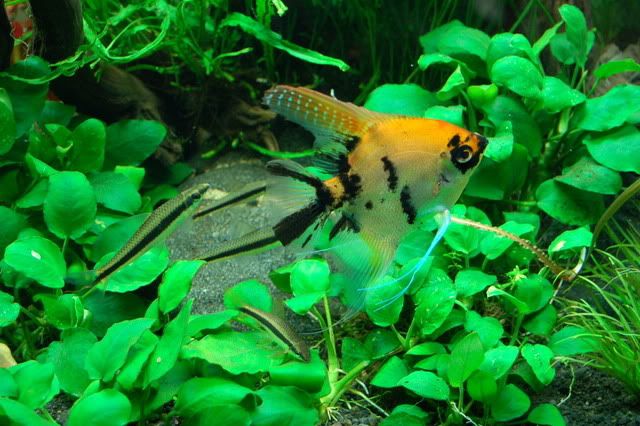 Enjoy!